by Julia Flamingo
The 42nd edition of Arco Madrid art fair just ended last Sunday, February 26th. With an estimated audience of 96 000 visitors in five days, the fair gathered 211 galleries from 36 countries. Our journalist Julia Flamingo visited the Spanish art fair and various satellite exhibitions in the city during the most lively art week of the year. She highlights 5 artists who showcased remarkable digital artworks in different venues: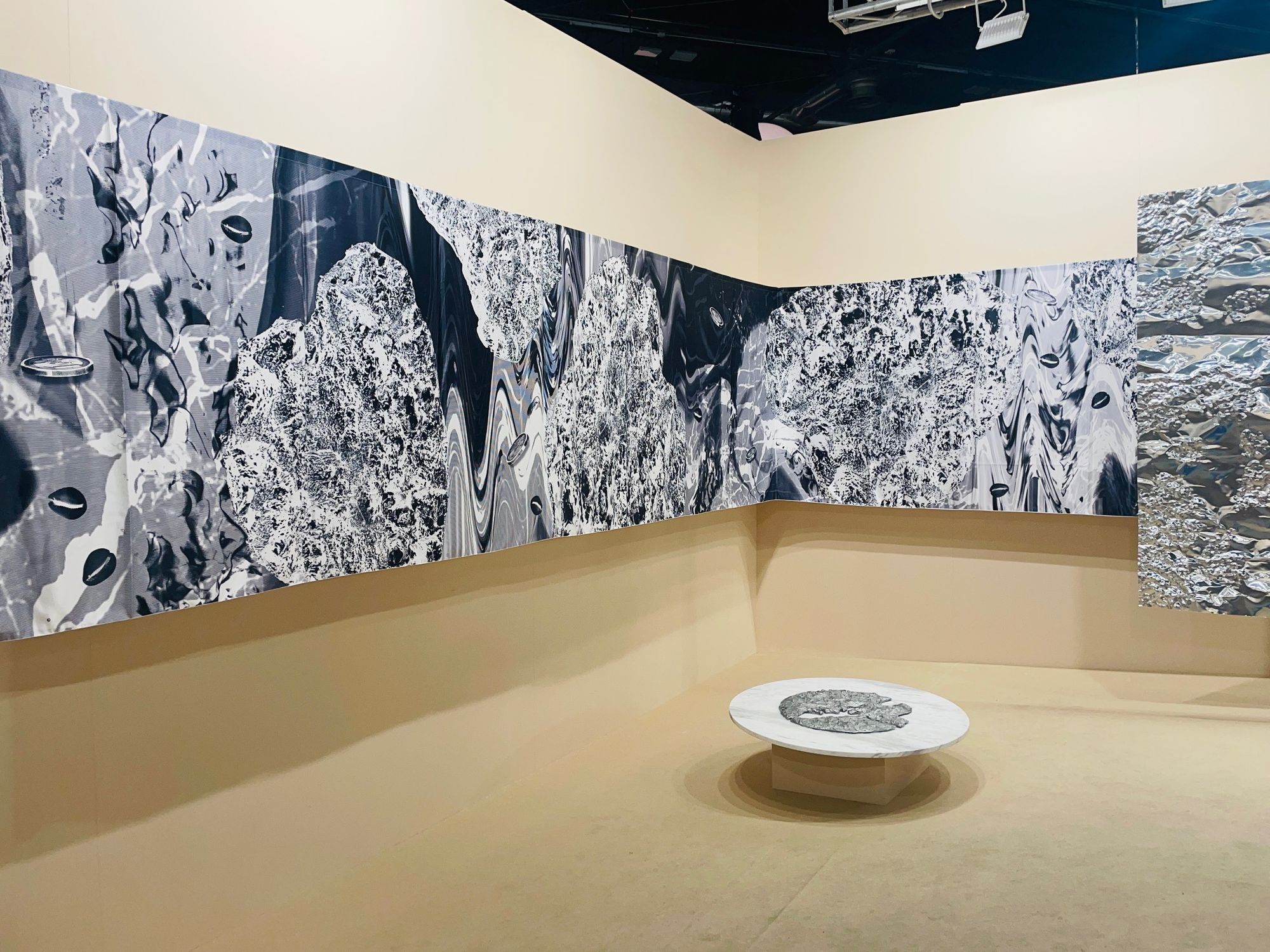 1. Stefania Strouza

A highlight of this art fair edition was "The Mediterranean: A Round Sea", the focus session curated by Marina Fokidis with the advice of Bouchra Khalili, Hila Peleg and Pedro G. Romero, who selected 19 galleries to showcase the work by artists from the Mediterranean region. Curation has been progressively present in art fairs as it brings narrative and concept to the event, and this selection was certainly a hit.

The installation by Greek artist Stefania Strouza at A.Antonopoulpo.art consists of a series of fluid, dynamic topologies of the Mediterranean region that she creates digitally and prints on textile. The stunning work "Currents and Currencies" is also formed by marble and aluminium sculptures, exploring the archaic Greek past, the flows in post-industrial context, and the present times with this cosmological digital drawing.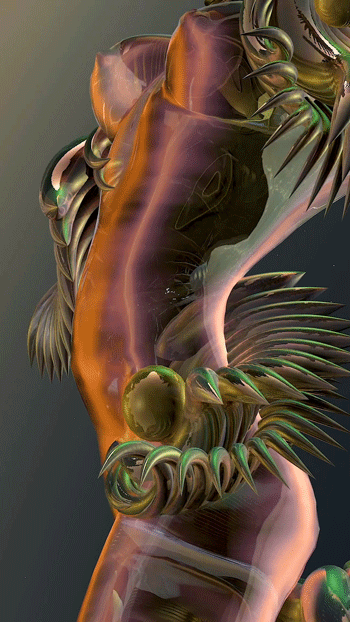 2. Salomé Chariot
Another curated session of Arco Madrid, "Art Situacions 3" was a side exhibition at Arco with works by ten Spanish and French emerging artists invited to participate by a committee composed by Vicent Todolí, María de Corral, Lorena M. de Corral and Chus Martínez. It is a private patronage initiative to the creation of artworks by young artists.

In this context, Salomé Chatriot presented digital artworks that comment on the relationship between body and technology building machines and installations where electronic sculptures and digital images coexist. In her oeuvre, she combines electronic manipulation, 3D modelling, computer coding and performance to create anthropomorphic figures with viscous textures. Her colourful videos and photographs such as "Breathing Patterns (Basel)" and "Our symbiosis infected her fertile systems" are at the same time appealing, pleasing, disturbing and repulsive.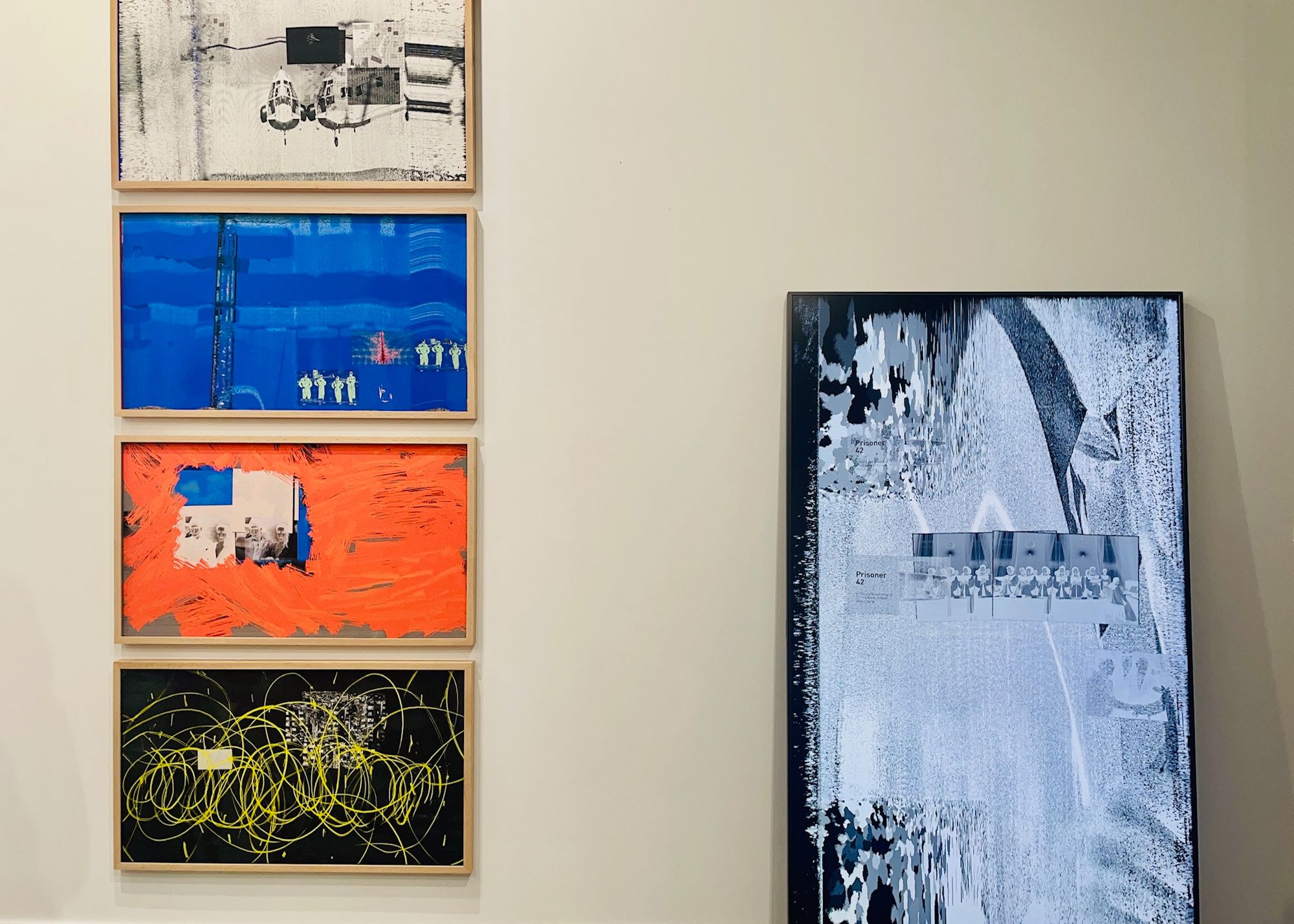 3. Daniel Canogar
"Wayward" by the Spanish artist Daniel Canogar is a generative datawork that instantly displays images related to the most researched news on Internet search tools. He shows pictures of the algorithms of most-accessed daily news processed with visual effects that evoke photo collages, screen prints, and other appropriation techniques. The imagery of the work is inspired by postwar artists such as Robert Rauschenberg, Andy Warhol and Martha Rosler who used photographs from the press to comment and critique daily issues in their work. Displayed at the booth of German Galerie Anita Beckers in partnership with Galerie Kornfeld at the general section of Arco Madrid, the piece is a process-based and never ending stream of information.
4. Dominique Gonzalez-Foerster
"Farmacias distantes" is the title of the recently opened exhibition by the celebrated Strasbourg-born artist Dominique Gonzalez-Foerster at Albarrán Bourdais gallery. Known for her sculptural and cinematic installations, Gonzalez-Foerster has been collaborating with other artists and studios to investigate new technologies and combine them with her immersive artworks. For her exhibition at Serpentine London last year, she created "Holorama 5", an alien being created digitally that appears to be levitating in the space, which is now on display at the Spanish gallery. The exhibition will be on display until April, 22nd.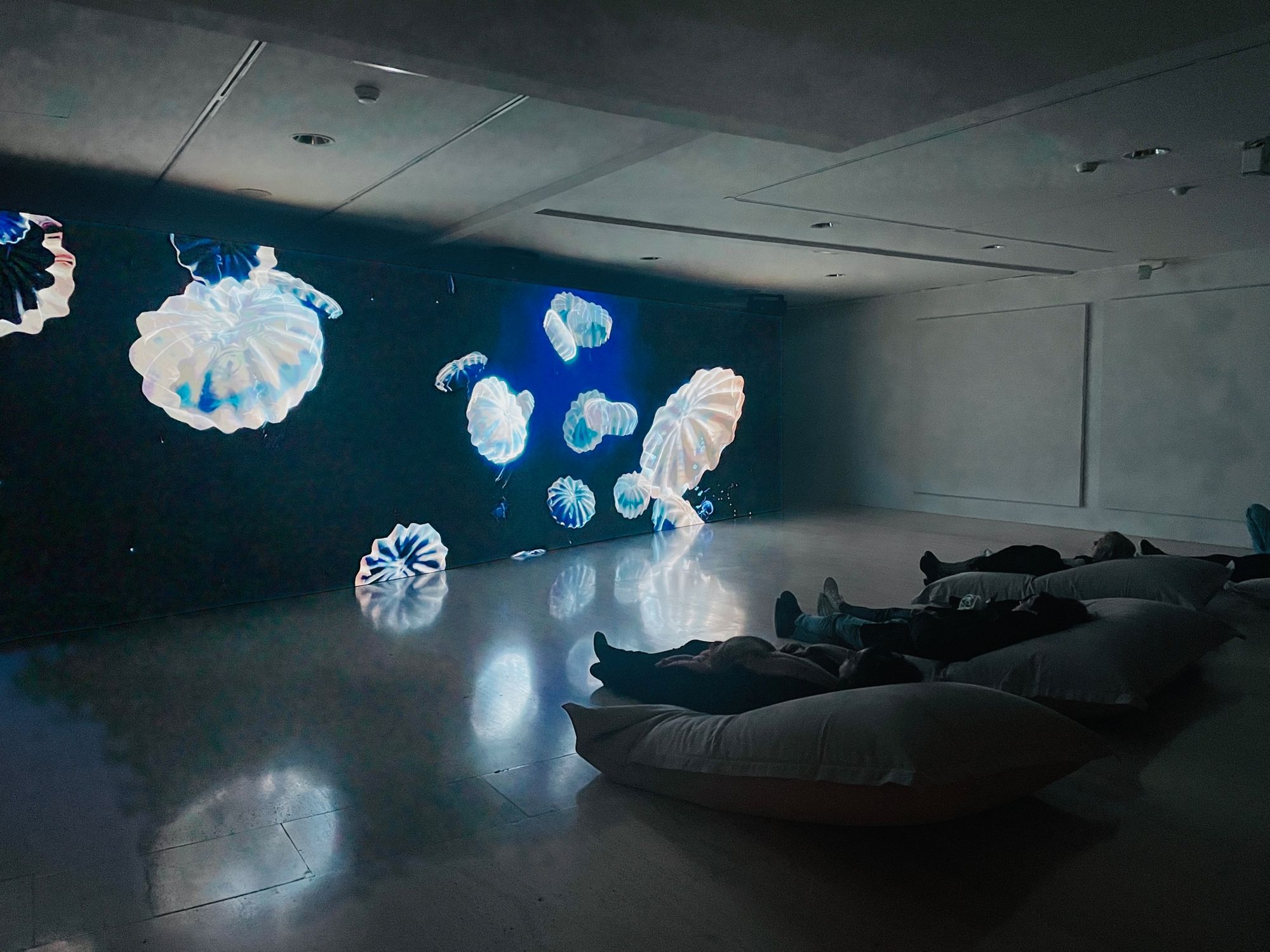 5. Wu Tsang
Making use of extended reality technology - which refers to both augmented and virtual reality, American Wu Tsang presents the film "Of Whales" at Museo Nacional Thyssen-Bornemisza. The movie explores the vast beyond of the oceanic cosmos alluding to Herman Melville's "Moby Dick" through an imagined narrative of the sperm whale, who can dive to depths of over 200 meters, holding its breath for over an hour. Audiences are invited to lay down and relax in a tranquillizing atmosphere, which is much welcome after hours of walking and exhibition visiting.

This work was on display at the beautiful hangar of the Arsenale during the Venice Biennale 2022. Now, the program at the Spanish museum takes part in the TBA21 Thyssen-Bornemisza Art Contemporary, a foundation and incubator for new forms of knowledge by combining art and science. The work is on view until June, 11th.