by Julia Flamingo
If human behavior towards nature is increasingly aggressive, and its results have deep impacts on the wellbeing of humans, how can we cope with our ecological crisis? Natural disasters or pandemics may suggest a new balance on planet Earth and represent an unprecedented modification of human interactions with the Earth System. One could acknowledge they are consequences of an accumulation of our extractive habits, our merciless mass-exploitation of nature that has been perpetuated by humans as 'hunters'.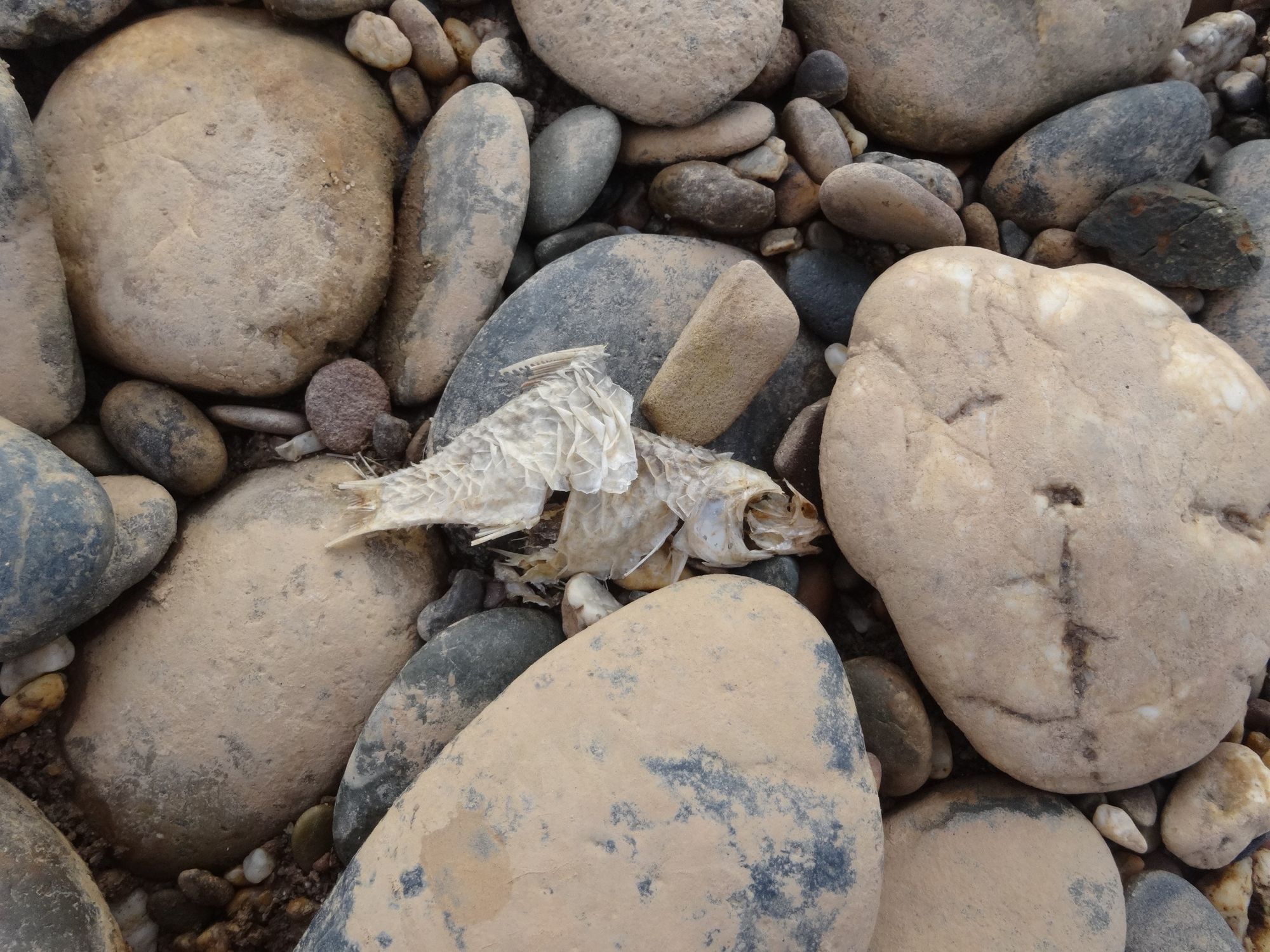 "The Hunters" is a powerful exhibition, on view at MAIIAM Contemporary Art Museum in Chiang Mai, that strives to understand the relationship between humans and their natural surroundings. It is the result of year-long expeditionary research-based project between curators Kittima Chareeprasit (Chiang Mai) and duo LIR (Yogyakarta) - Mira Asriningtyas and Dito Yuwono, and artists Maryanto (Yogyakarta) and Ruangsak Anuwatwimon (Bangkok). This collective endeavor is part of the third edition of Pollination, a program initiated by the Ho Chi Minh City-based institution The Factory in 2018. Pollination fosters the breeding and blooming of art projects and sharing amongst emerging curators and artists in South-East Asia.

To shed light on this unique project, Art Curator Grid and The Factory partnered together to organize the webinar "Curators Conversation: of Hunters and Gatherers", as part of our The Plus Partnership Series (TPPS), on April 1st, 2021 moderated by The Factory Artistic Director Zoe Butt with the three curators as speakers (watch it below).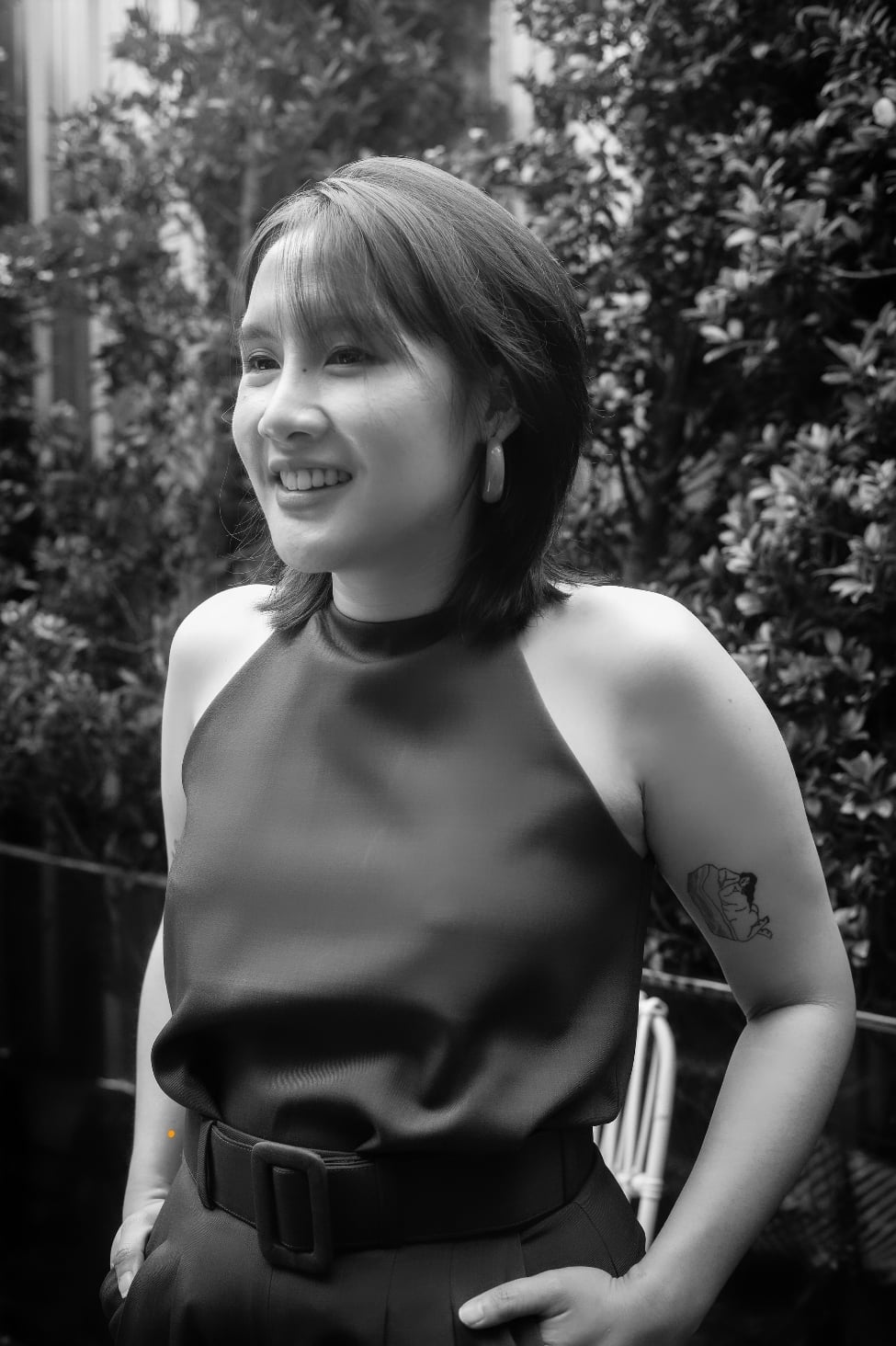 On their first in-person meeting for Pollination #3, the first Covid-19 case in Indonesia was announced (while they already had some in Thailand), which only reinforced the importance of such artistic investigation and discussion. The coronavirus cannot be separated from the environmental crisis and can be seen as a form of a strike by the Earth to push pause for regrowth, as it is stated by the curators in "The Hunters" text.
Ultimately important for the group is what they refer to as 'local embodied knowledge', which are "learnings gained through bodily experiences under specific circumstances, as well as those passed down orally from one generation to another in the form of local rituals, ceremonies, and beliefs in the supernatural." 'Local embodied knowledge' comprises local cultures, wisdom and stories which have become largely marginalized by the imposition of Western scientific thinking. The group understands this wisdom may help us to answer the question of how we can cope with our ecological crisis. Therefore, the five curators and artists immersed themselves into the surroundings of Mount Merapi, in Yogyakarta, Indonesia, and of the Mekong River, in Thailand, to meet with the local communities and talk to villagers to learn from their stories, get to know their spiritual and religious rituals, as well as understand their superstitions and beliefs. The 'local embodied knowledge' which is systematically "undervalued or little taught within the dominant cultural memory of both countries" was what these curators and artists were looking for.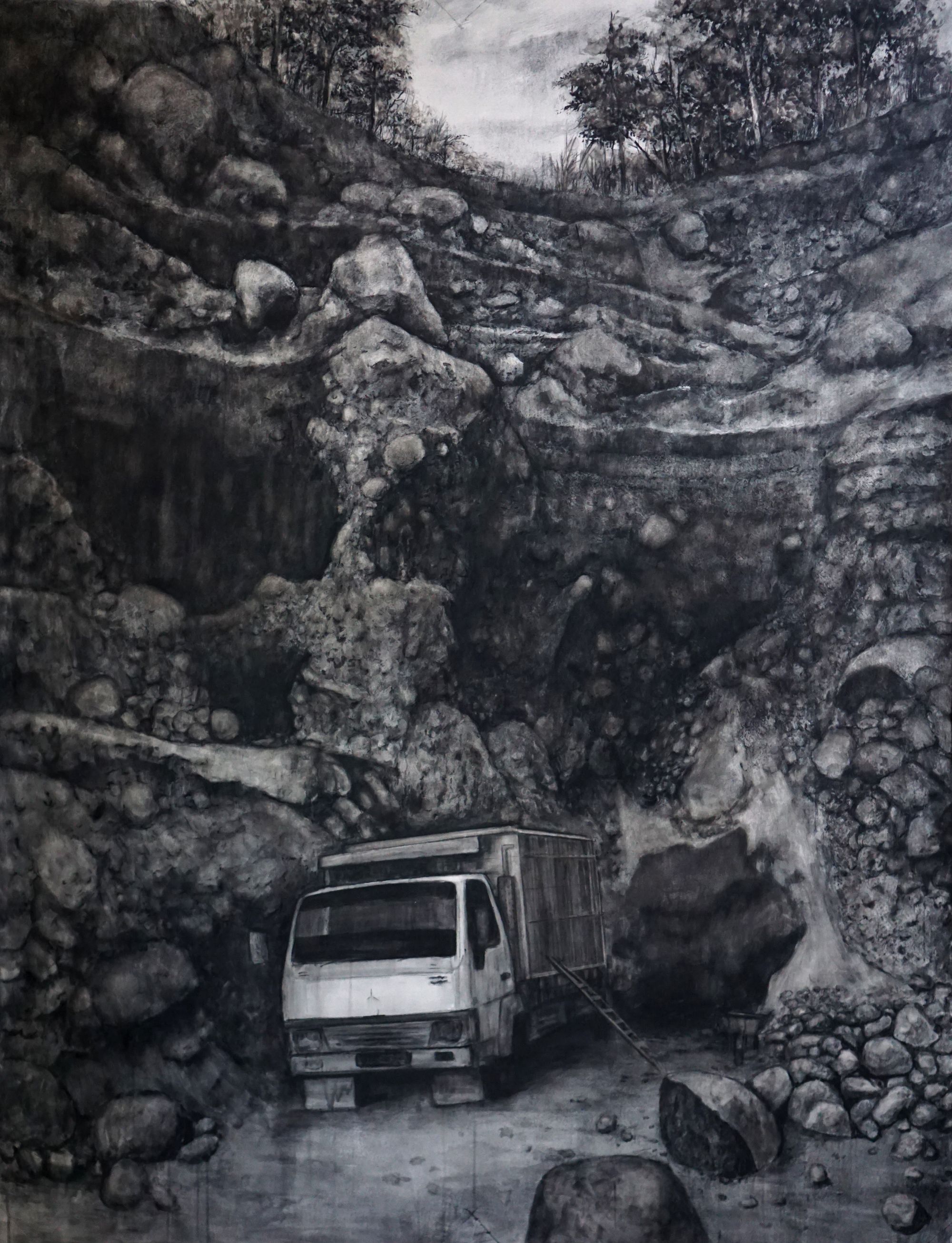 Two local folktales and stories of hunters guided their expeditions, as the curators explain in their text: "Together with the invited artists, Maryanto and Ruangsak Anuwatwimon, we point to the figures of Barata and of Ta Jung Kung Dang Daeng respectively, to give ethical insight to the different figures of the 'hunter' today - from the water company, tourism industry, illegal sand mining industry, industrialization, hydroelectric dam and mega governmental project."

A trail down the mythical Mount Merapi with curator duo LIR (Mira Asriningtyas and Dito Yuwono) and artist Maryanto
Mount Terapi in Yogyakarta, Indonesia is an active stratovolcano, in which eruptions are believed by local people to be a blessing, a cycle for renewal. The duo of curators LIR and artist Maryanto walked its forest and sacred water source, as well as the sand mining industry that can be traced back to the 1980s. In the curatorial text, they explain that "If this sand is mined with respect and caution, balance can be restored. But human greed knows no limit. The sand mining industry turns out to be a very profitable business and no matter how tight the government's attempt to regulate it, illegal miners continue to operate. As a result, water reservoirs are gone, water sources have dried up, and farmers find great difficulties in accessing sufficient water for their fields."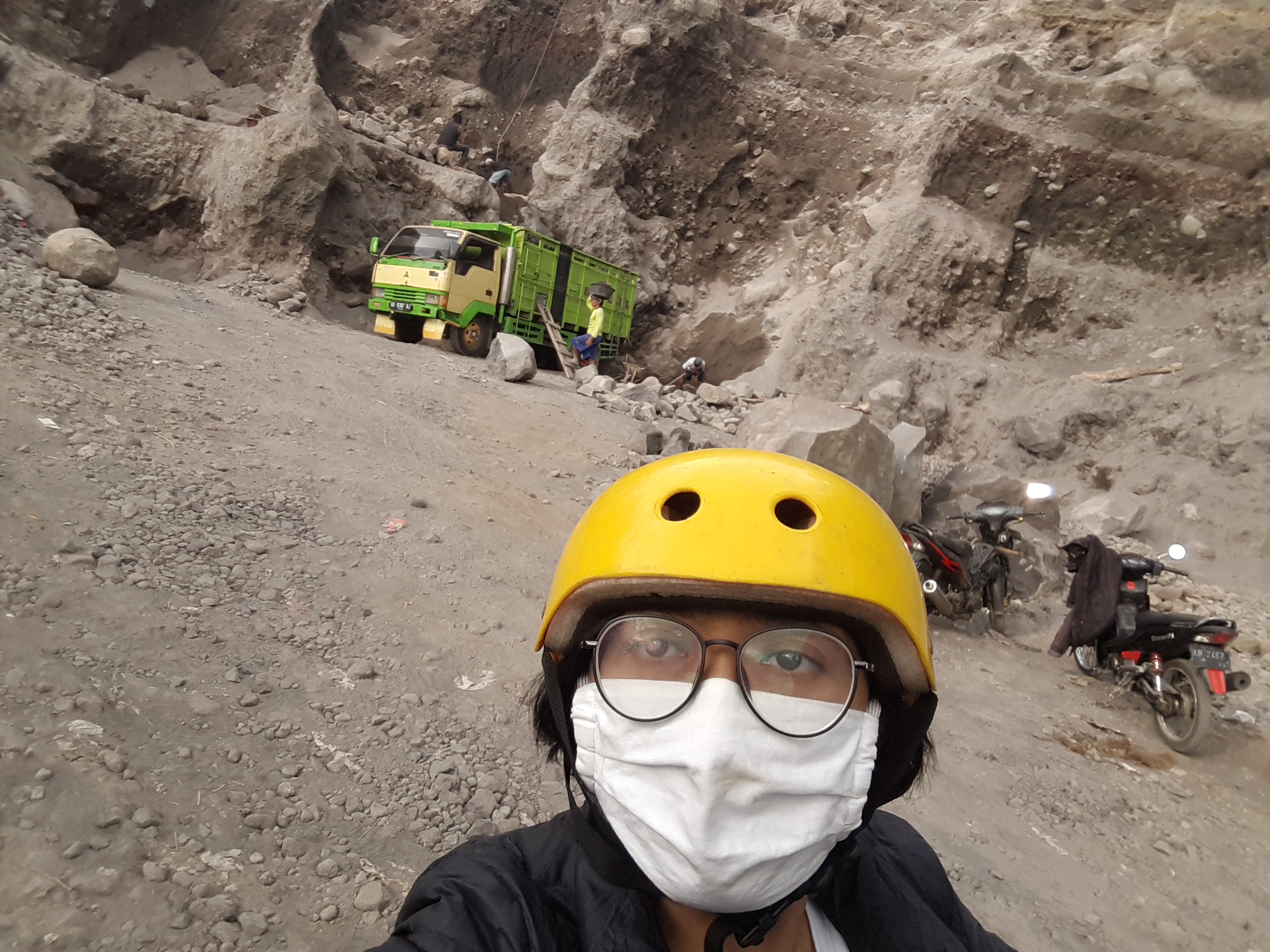 The tale of Barata was always present during their field trips in the region. Barata lived under an active stratovolcano where elephants freely roamed. As men tried to build a civilization on the island, they started to hunt elephants down and Barata was the Hunter who killed more elephants. Long story short, one day an elephant accidentally stepped on and killed Barata's only daughter and he realized that, to gain peace of mind again, he would have to start saving the lives of the elephants. He casted a spell to transform the only remaining animal into a tree and then into a stone so that the elephant would live forever. Today, an elephant-shaped stone can be found in Kaliadem village, surrounded by hundreds of lava tour jeeps and tourists.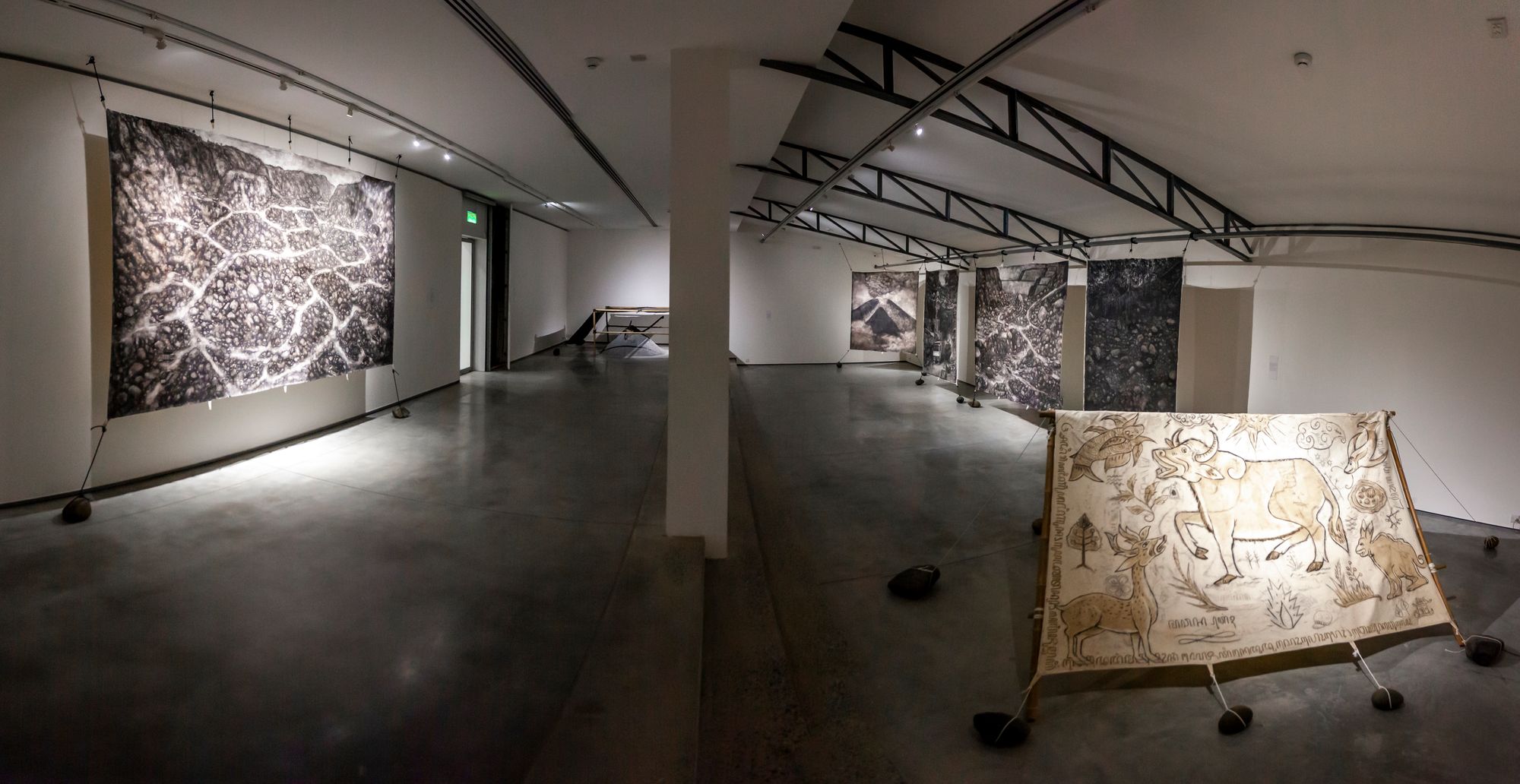 Such tales became the main concern for artist Maryanto, who develops artworks such as a  'tent-like sound-installation in which it is possible to listen to the voices of villagers that share tales of Merapi's spirit and ghost community. In another tent, with a structure typical of sand miners' temporary shelter, Maryanto created a sound piece that reflects his concerns about the impact of sand mining on the destruction of nature along the river at the slope of Mount Merapi.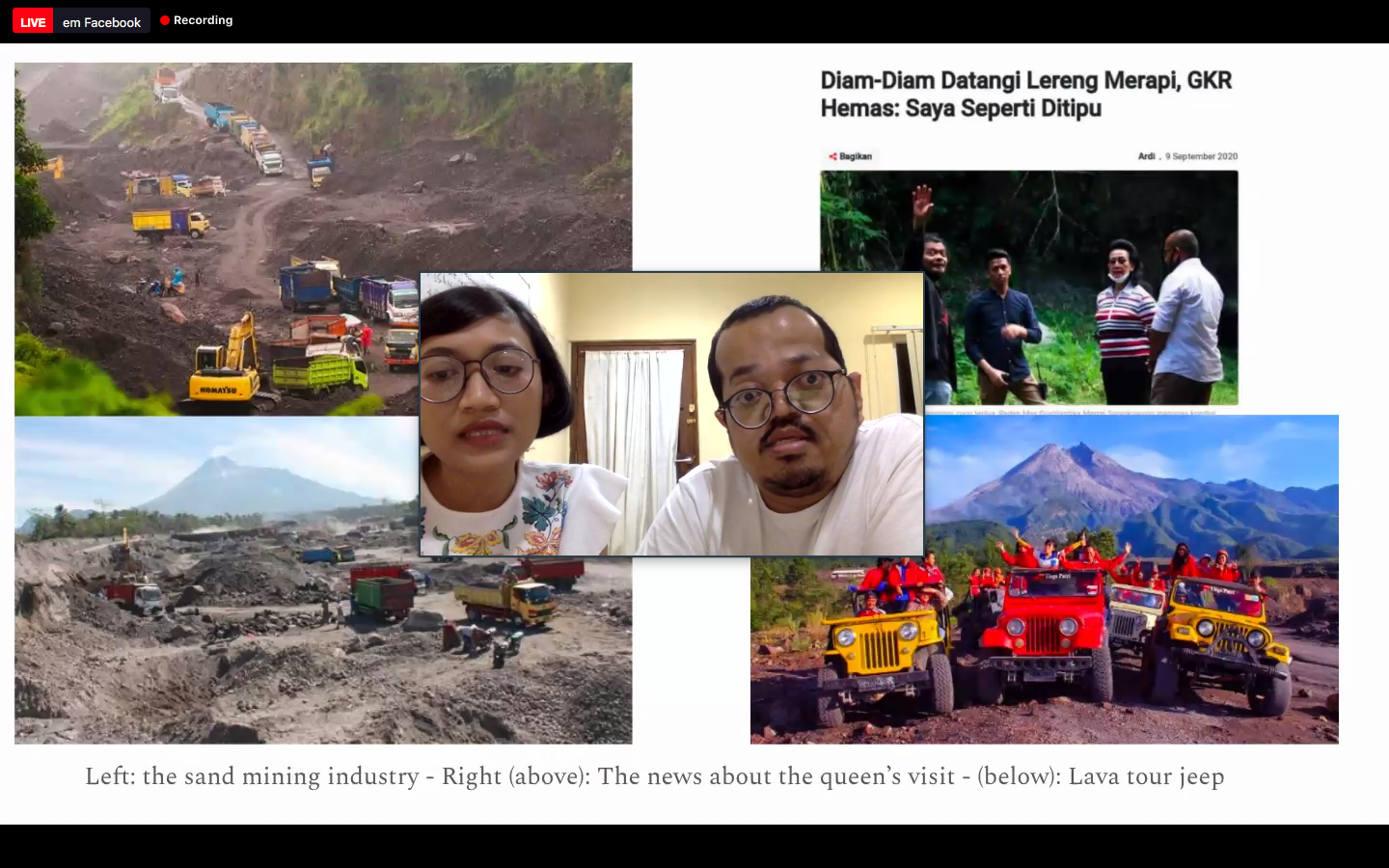 A trail to the majestic streams of the Mekong River with curator Kittima Chareeprasit and artist Ruangsak Anuwatwimon
in Thailand, Kittima and Ruangsak Anuwatwimon followed the tale of Ta Jung Kung Dang Daeng to explore the region of the Mekong River. In their curatorial text, they denounce: "numerous dams have been constructed along the length of the river, with additional plans to blast rocky outcrops to facilitate transport of commodities, agricultural machinery, as well as using the river as a power supply. The rapid rate of industrialization for the purpose of economic gain has unfortunately led to the neglect of ecological conditions, with myriad organisms now facing threat of mass extinction."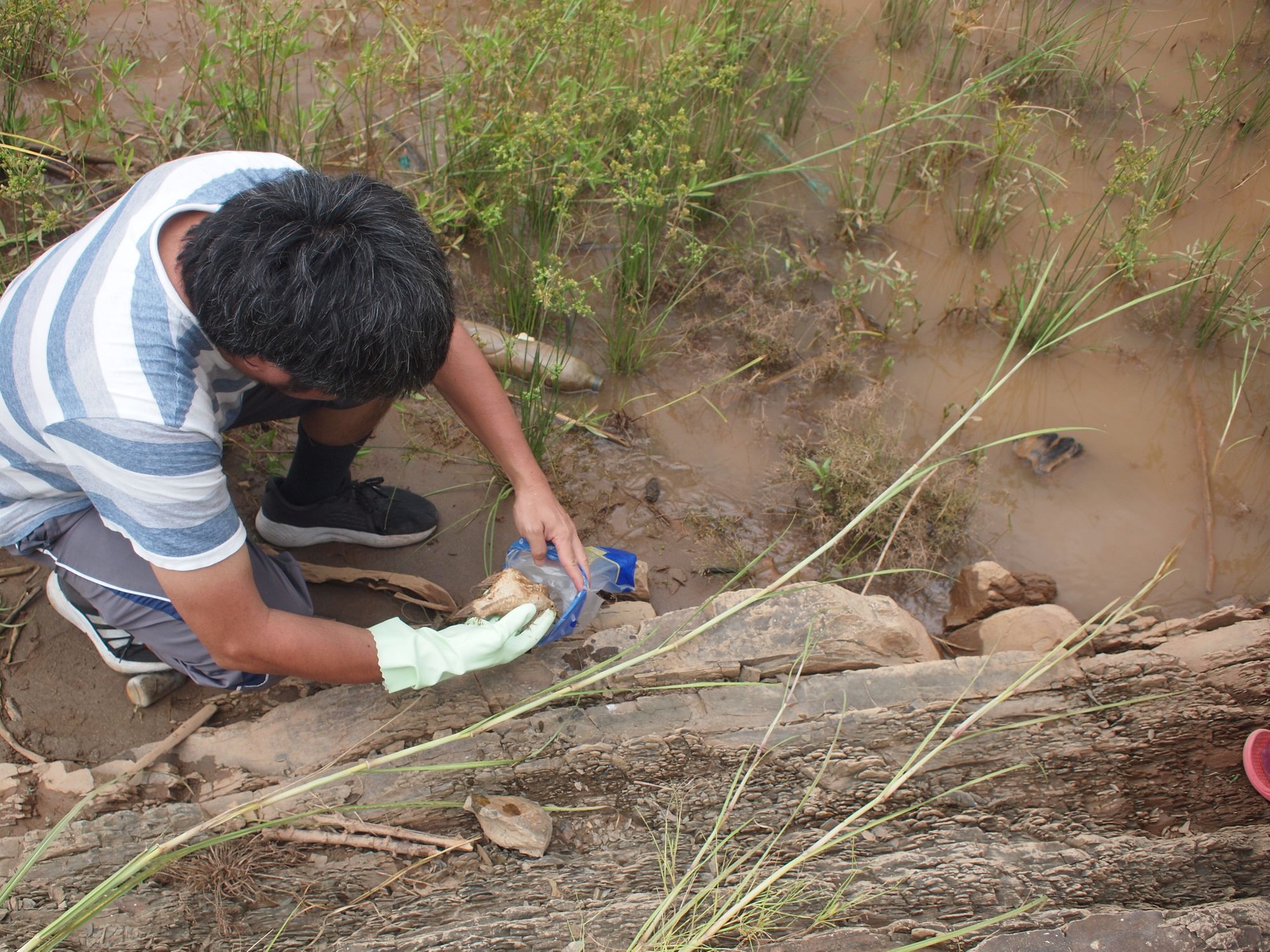 The legend of Ta Jung Kung Dang Daeng tells us that he wanted to hunt a silver buffalo. As he was after his prey along the Mekong River, a merchant appeared on a boat and frightened the buffalo away. To take revenge, the hunter used numerous large boulders to block the flow of the river, stopping any merchants from ever passing by it ever again. Unable to fish, the villagers prayed to the gods for assistance, and having heard their pleas, a deity took the guise of a monk who gave Ta Jung Kung Dang Daeng advice to trick him into falling in the river and thus, die.
Today, massive structures for the purposes of hydroelectricity production are blocking not only boat travels but also the natural flow of the river, leading to the unseasonal rise and drop in water levels, the extinction of numerous fish species, as well as local agricultural ways of life. This disruption of the river led to a phenomenon known as 'hungry water', in which the color of the Mekong river once brown is turned blue as a result of lack of minerals and silt.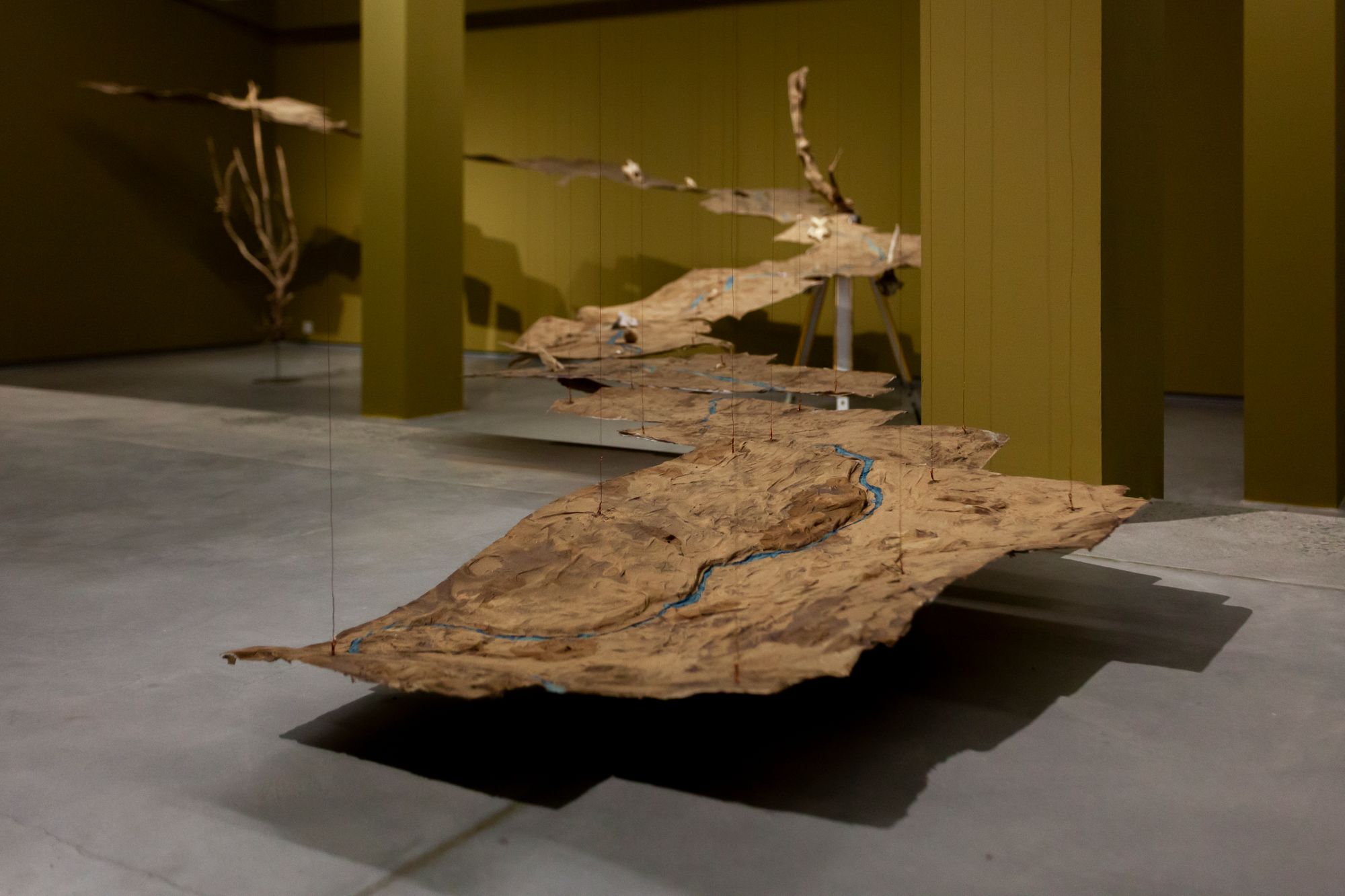 This inspired artist Ruangsak Anuwatwimon to produce the video 'Beyond Blue', based on pictures he took of a rapidly changing landscape and images from satellites. Amongst other works, he also created an installation with "collected carcasses of dead organisms, from various species of fish, land-dwelling organisms, shells, to freshwater vegetation that has become all but extinct from the loss of seasons [...]In other words, this installation acts as a monument dedicated to the verdant environments and lifeforms, all of whom have long acted as the protectors of the Mekong River's natural balance."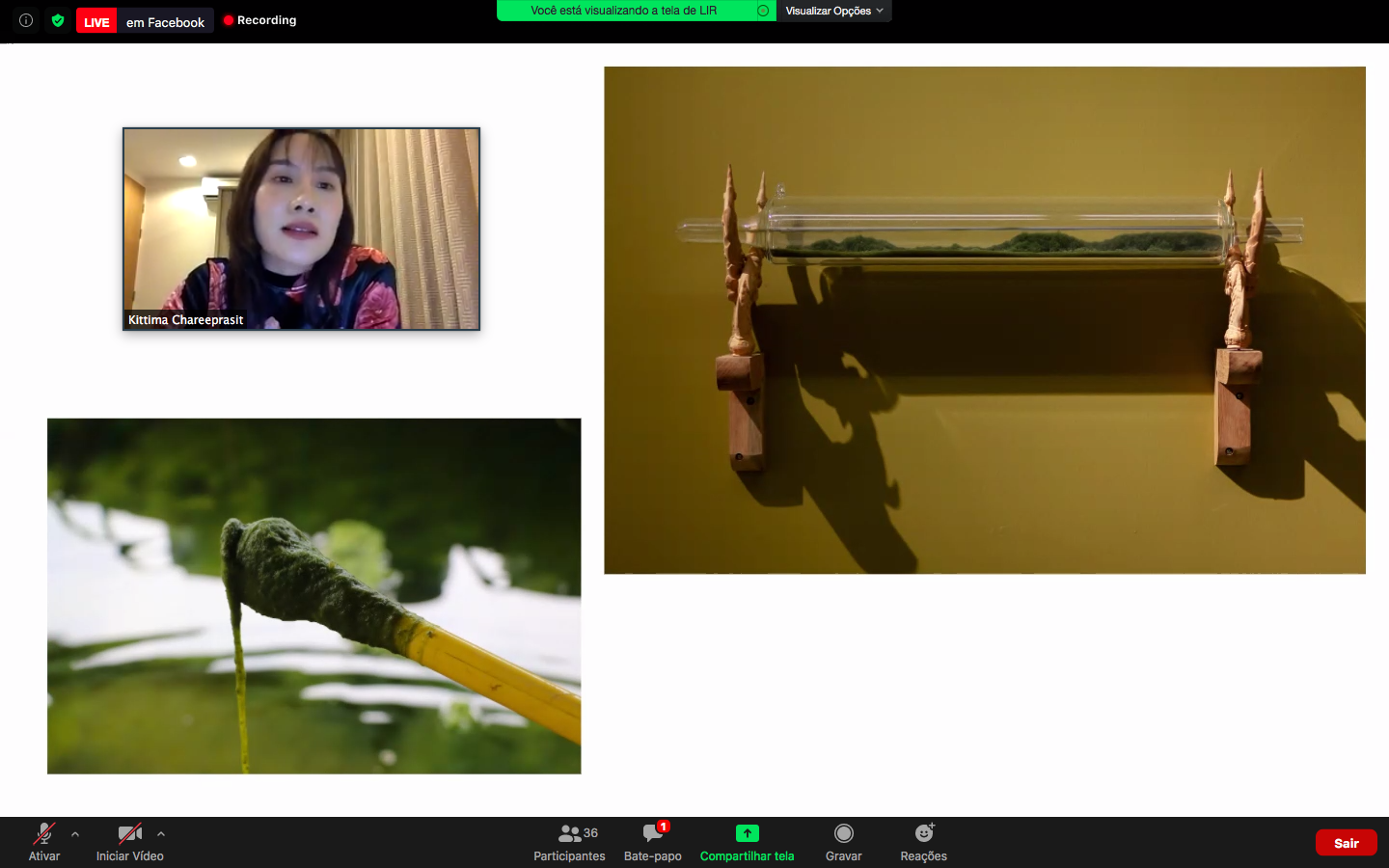 'Of Hunters & Gatherers'
Simultaneously with the exhibition 'The Hunters' on view at the MAIIAM Contemporary Art Museum between March 19 and April 30, which showcases not only artworks, but also photographic and film documentation, sketches, and a video interview with the artists, the idea of 'local embodied knowledge' will be further discussed through an online symposium from 28 to 30 May, 2021 titled 'The Gathering'. A website dedicated to this project will soon be launched at this URL: http://ofhuntersandgatherers.com/

Art Curator Grid would like to warmly thank the speakers of this exciting conversation and congratulate them for their work.
Curators Conversation #4: 'of Hunters and Gatherers'
Webinar by Art Curator Grid and The Factory in conjunction
of The Plus Partnership series
Guest Speakers: Kittima Chareeprasit and duo LIR
Moderator: Zoe Butt
This conversation was broadcasted on Zoom on April 1st, 2021