As we inaugurate our office in Lisbon to celebrate the launching of our online platform, as ARCO Lisbon unfolds, we present  the work of a young Portuguese artist based in Paris, Clara Saracho de Almeida, where she studies and develops an already promising career.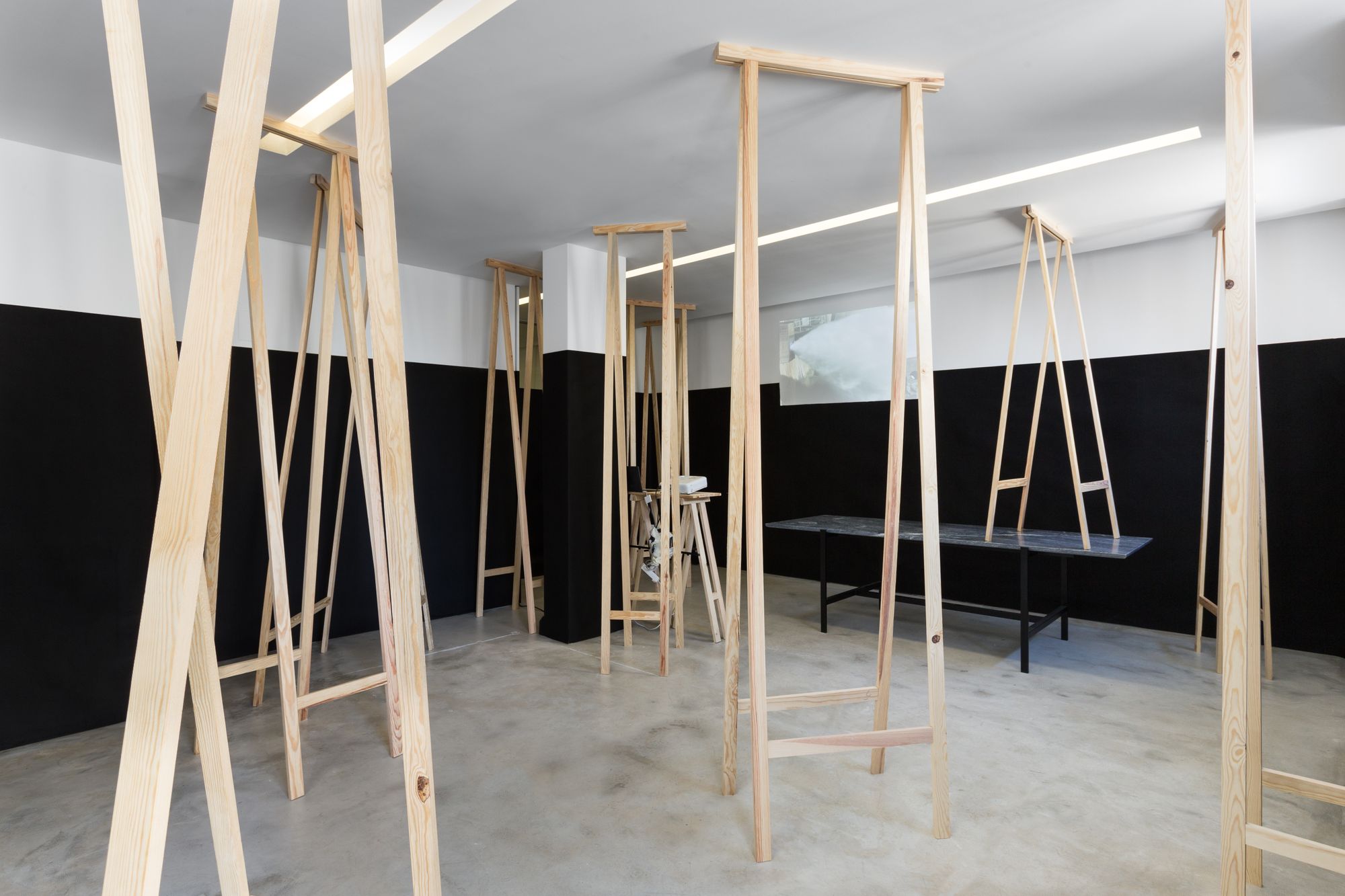 This proposal comes from curator João Pinharanda, Cultural Counsellor for the Portuguese Embassy in France and Director of Camões - the Portuguese Cultural Center in Paris, who first met the artist within the context of Lusoscopie, a project that aims to support Portuguese art through the association of the Portuguese artists brought together for the exhibitions taking place at spring time (March/June) in France.
About «Levantado do Chão*» [Raised from the Ground]
*"Levantado do Chão",  title of the novel by José Saramago, 1980, Caminho edition
Between floor and ceiling
Clara Saracho, in this installation, moves forward over a set of elements collected in her latest investigation and uses in an even more abstract way the data of the vast collective memory that sustained her last and recent exhibition (- À moi de jouer., Art-exprim , Paris, 2019). Having picked and incorporated others' experience at Vilarinho de Furnas' village (1) the artist left behind the labyrinth of dark and grey stones uncovered by drought, and also alienated the powerful cultural-artistic image operated by Ernesto de Sousa (2) from this reality.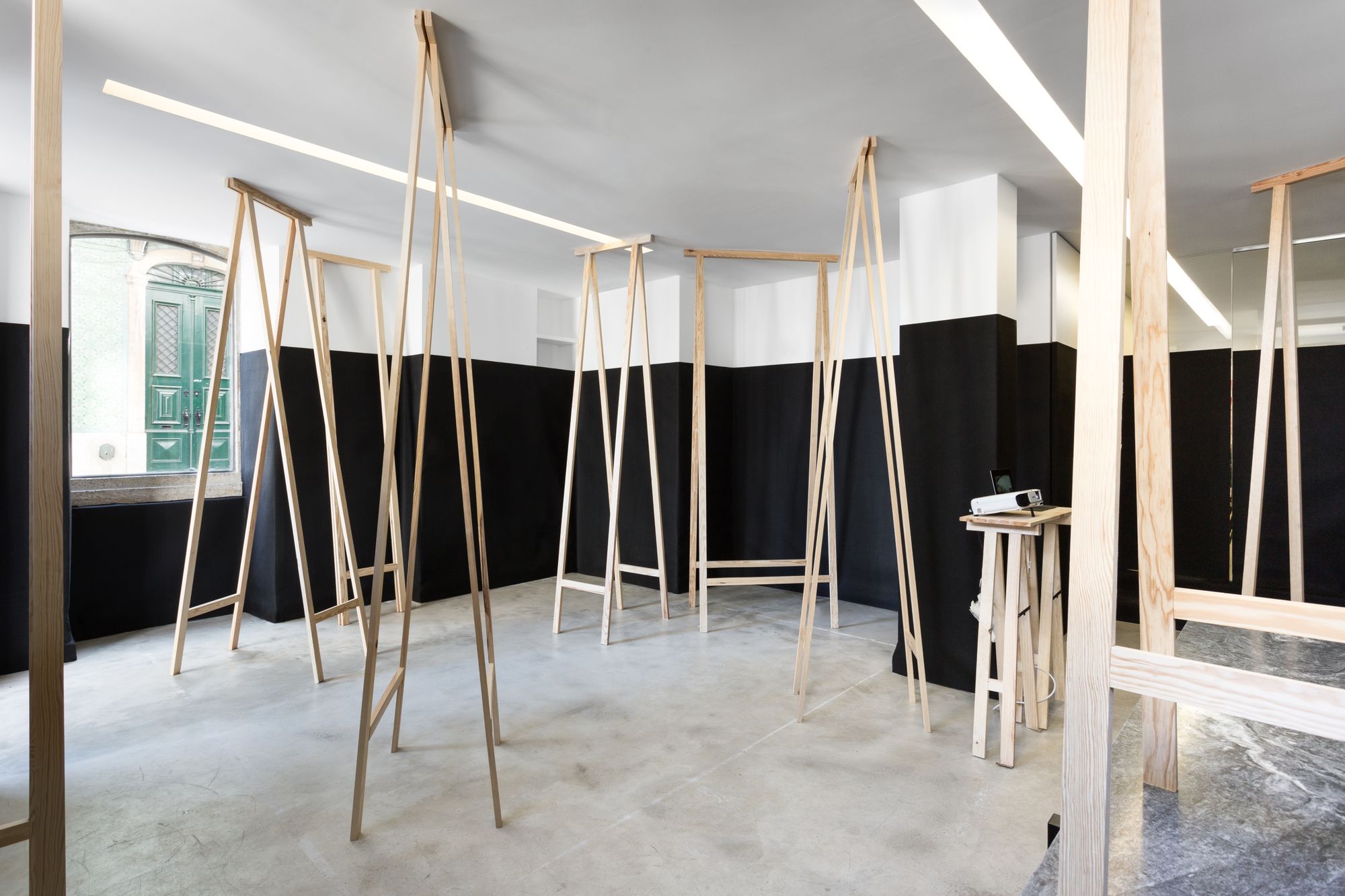 Clara Saracho kept, almost only, the figurative image of the blackness caused by the submersion (black carpet that works as a water level), the invasive violence of the water (video projection of a discharge of the dam) and the universal gesture of salvation of what / of whom rises from the ground or supports the ceiling over itself (may it be a set of stones, arms or screams) - here, the high trestles that it sets in space.  The scenographic character of her work assumes, at this stage, an attitude of Brechtian denouncement, surpassing the photographic reproduction of the real (even in a fragmented way).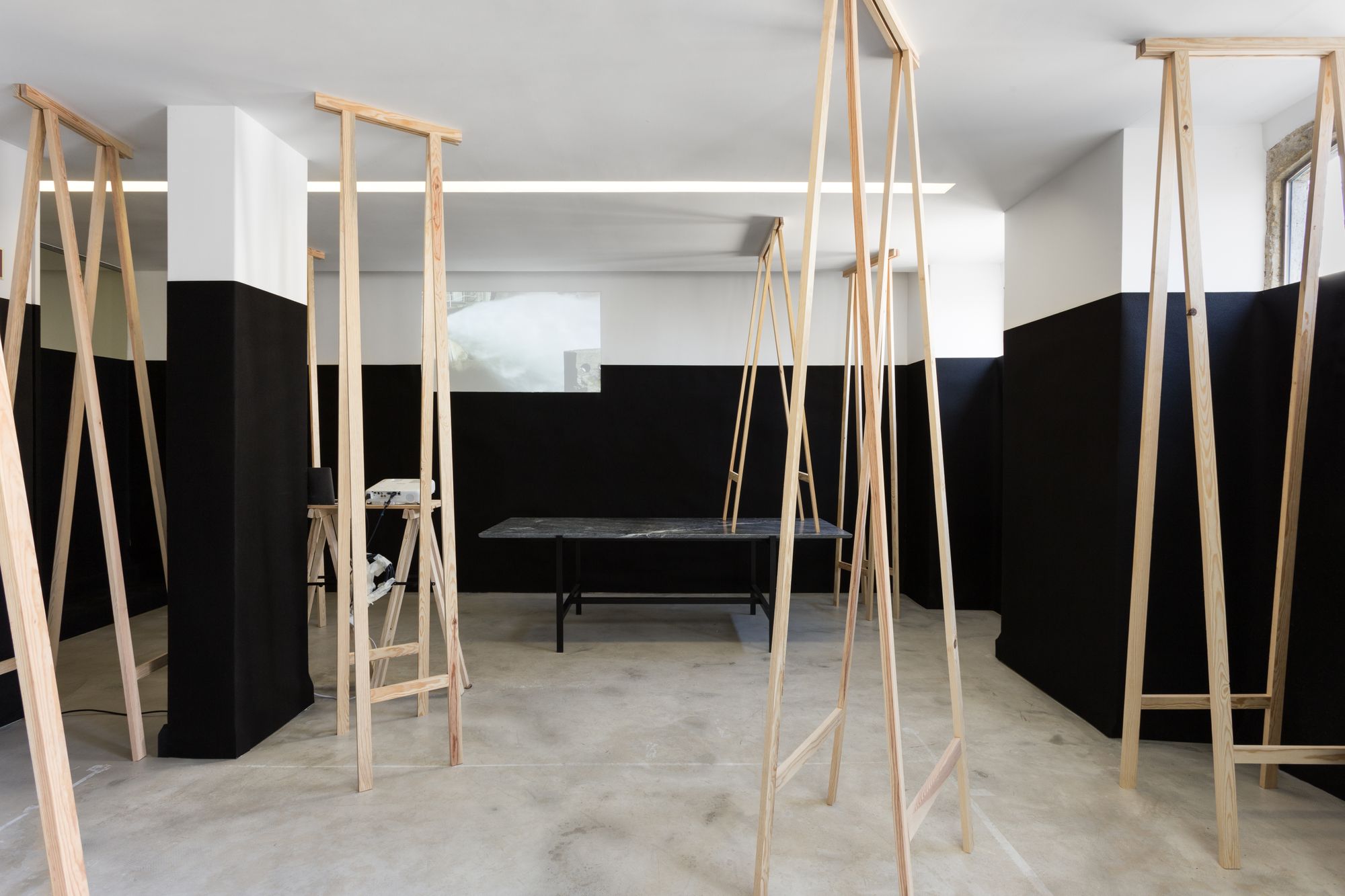 Clara Saracho refuses to patch up what time has left incomplete; on the contrary, she offers us a new possibility to play. By intervening in the exhibition space with the simulation of new support structures (reduced to the essentiality and fragility of extremely high trestles), the artist places in another dimension the effects of memory erasure and the unstable balance of human communities: in the dimension of work against precariousness of spaces, against the devastation of time.

João Pinharanda
Paris, 19 April, 2019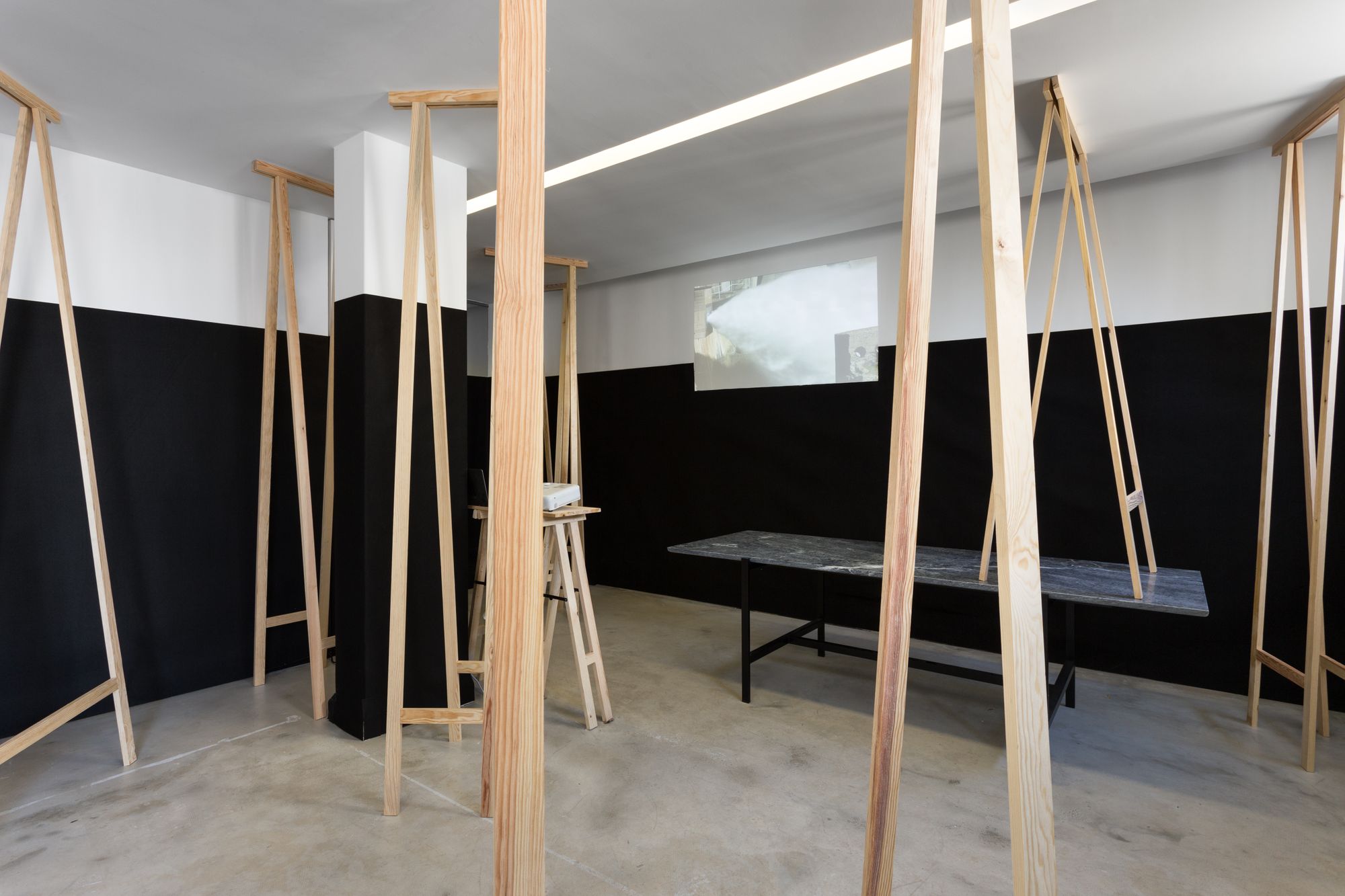 ON VIEW

From May 20 to June 28 2019 -By appointment only-
Art Curator Grid- 126 rua da Lapa, 1200-796 Lisbon (Portugal)