by Julia Flamingo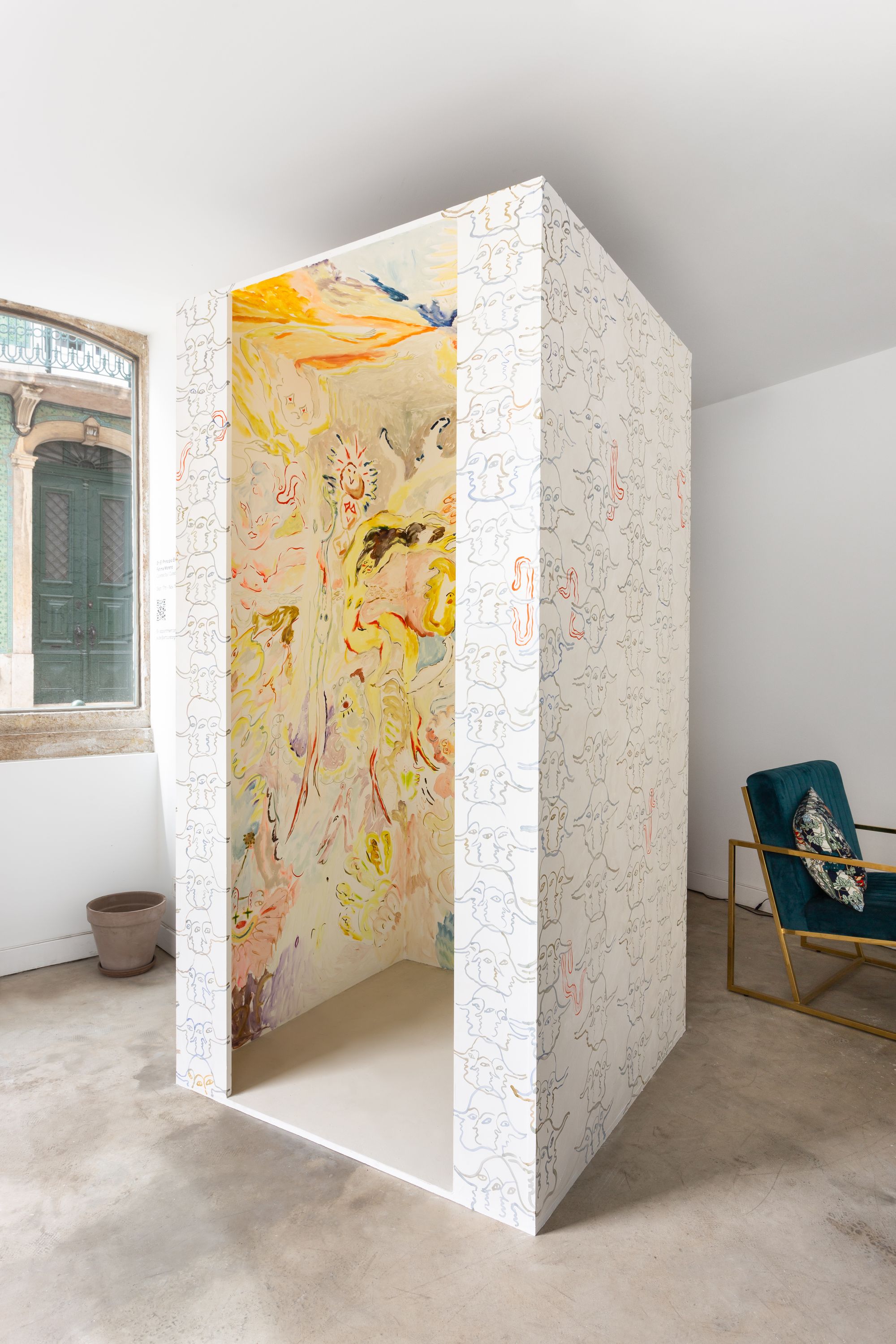 "It is better to face your demons on paper than to keep them inside your head", says Fátima Moreno about the characters who inhabit her drawings and illustrations. The Spanish artist works with watercolor and finds in a blot the departure point for her paintings. The mastery of technique and control over the paint then transform that which was a simple misshapen blotch into fanciful, dreamlike characters, strange and grotesque. It is through a process of spontaneity that Fátima faces her own demons and it is no accident that she sees her practice as a liberating exercise.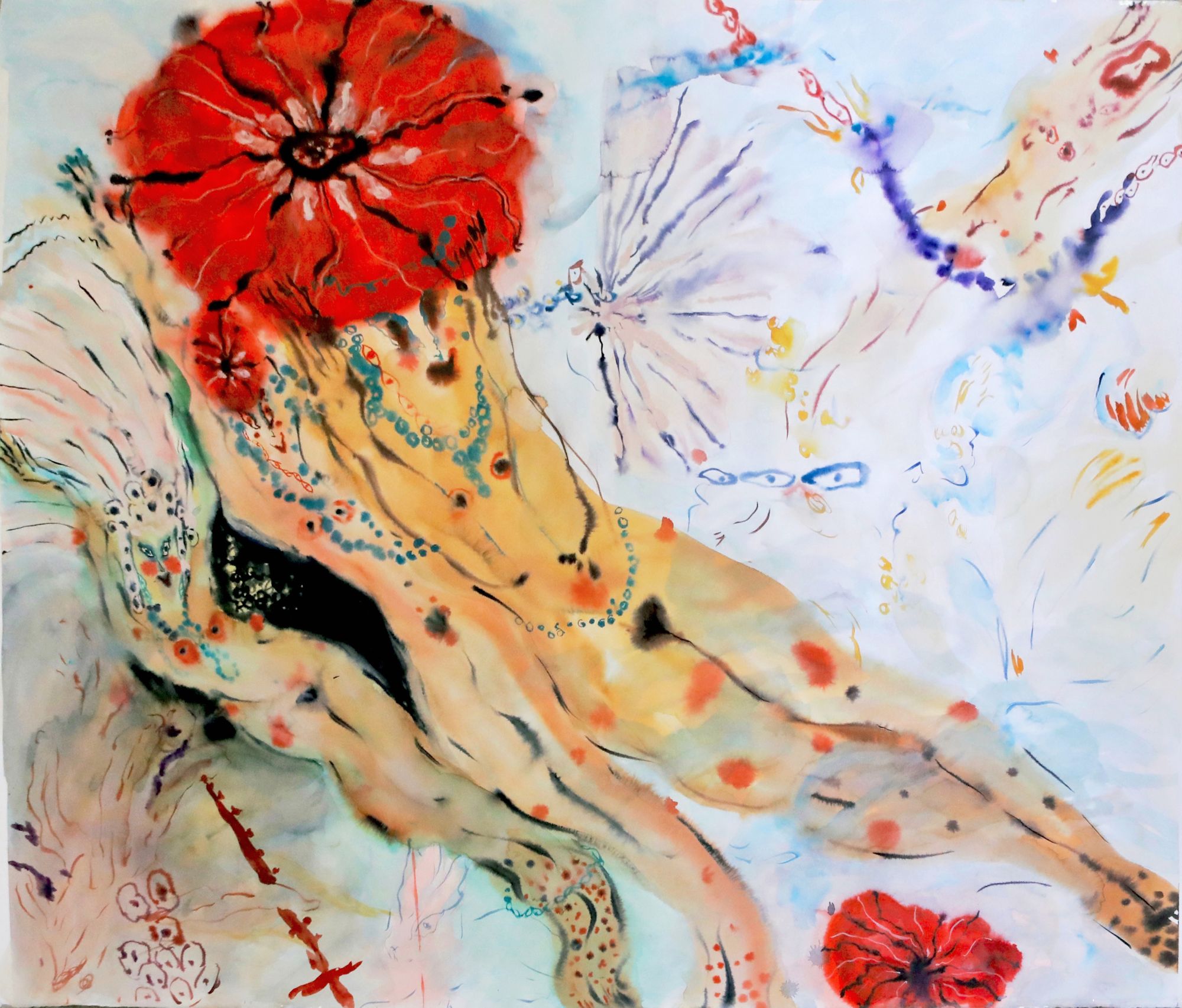 "En El Principio Era El Delirio" is the name given by the artist to her site-specific project at the Art Curator Grid office, in Lisbon. She was invited by Italian curator Antonia Gaeta to bring forward the second edition of the Lab Box project space, a 1,20m x 1,20m x 2,35m white cube which is recurrently occupied by young artists in order to promote stand-alone, immersive exhibitions. Although the Lab Box project was created before the pandemic, the idea of an exhibition meant for a single person and being the same size as one body seems to be a symptom of the times we live in. During quarantine, we all had (or still have) to deal with the challenges brought about by Covid-19 – among them, to coexist intensely with demons, desires, fantasies, dreams, and deliriums.
Fátima Moreno's visual vocabulary seems to build a personal mythology, where there is enough room for the irrational, the nonsensical, and the bizarre. On the other hand, the vibrant colors, the playful characters, and the fable-like atmosphere send us to the universe of childhood. Fátima's imaginary is also greatly influenced by Esperpento, a traditional literary style from her country of birth, featured by distortions of reality whose purpose is to criticize social values and to ridicule everyday situations.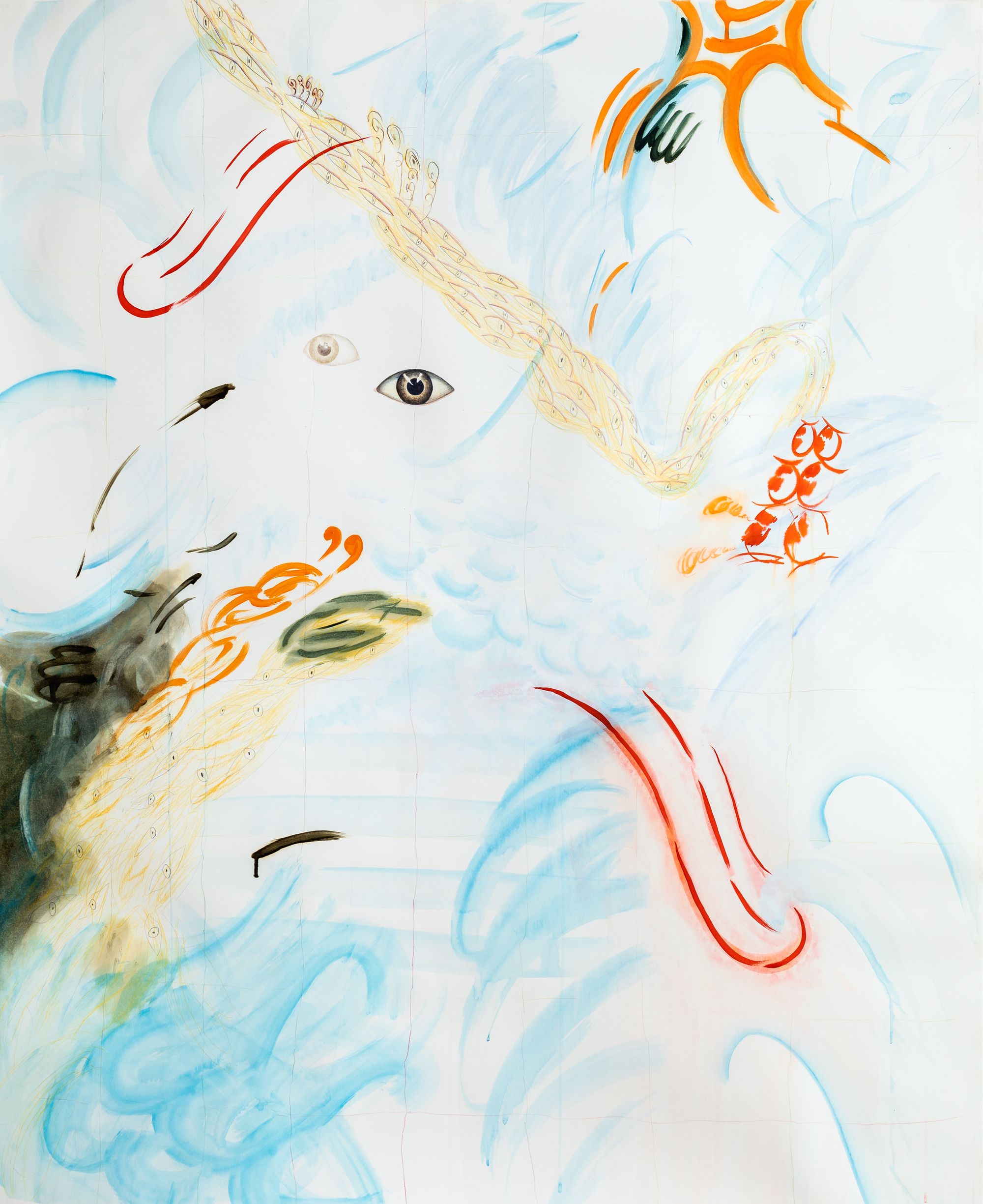 In the words of curator Antonia Gaeta "The mural that the artist puts forward is perhaps a lararium where the "lari, lases lares," souls of the ancestors, protectors of the earth and the land, appear as figures of adoration with magical qualities with which the artist works to operate a sudden displacement, using strategies of subjectification, appropriation, and new contextualization." It's an explosive and colorful encounter with the creation of the world, our origins, and our very own entrails.
Read Antonia Gaeta's full curatorial text here
ON VIEW
From September 17 to November 15, 2020 – By appointment only
Reservations: hello@artcuratorgrid.com