Dear Art Curator Grid community,
First of all, how are you? I hope you and your loved ones are safe and healthy.
I'm writing to you from my apartment in Portugal where I'm surrounded by art, plants, books and light. I feel very lucky. The team and I decided quite early on to not go back to the office, to help protect ourselves and each other. Like many people, it took us a few days to understand the gravity of the situation and to settle into this new normal.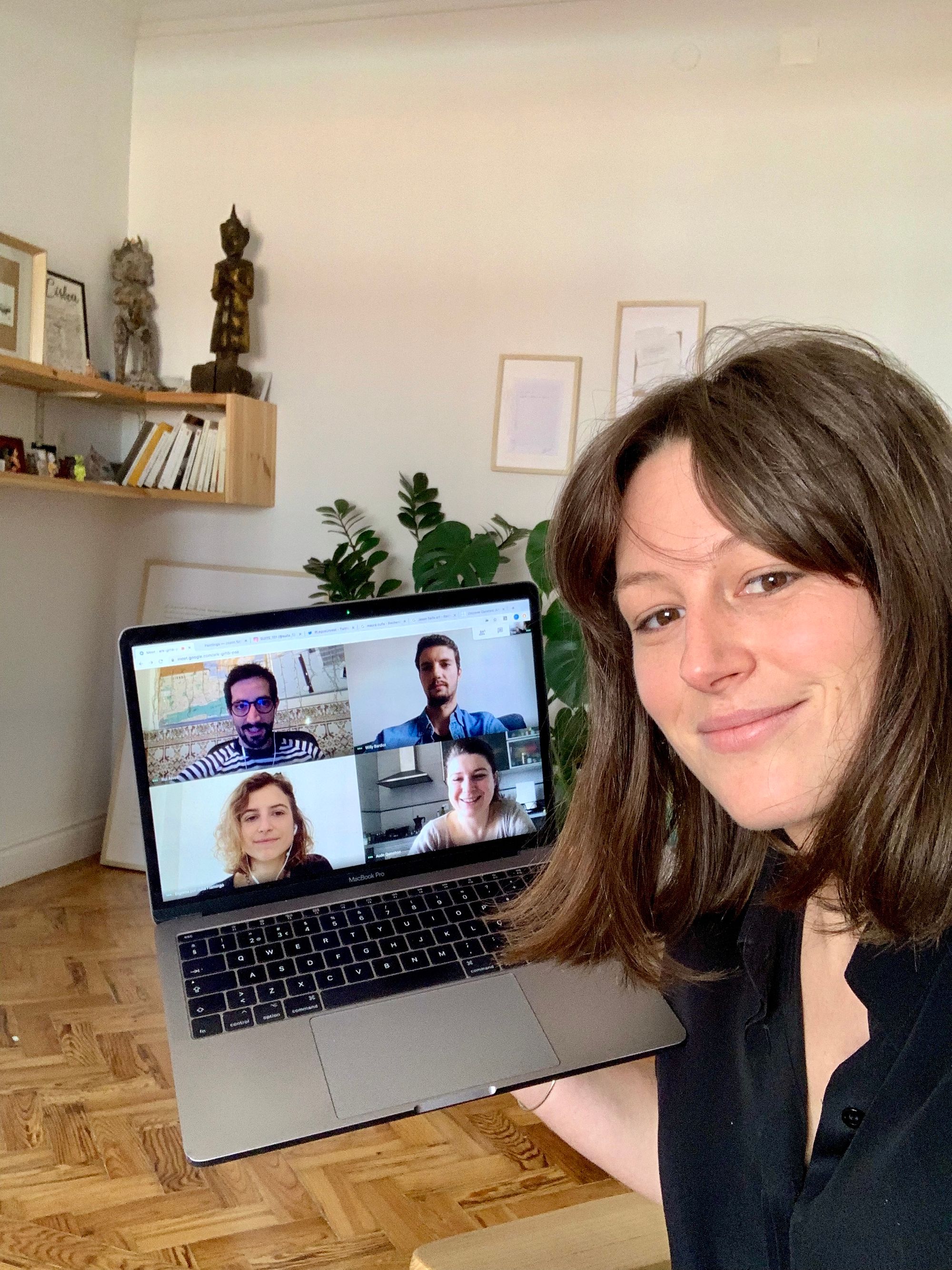 While no one could have predicted that suddenly, nearly every brick and mortar art space would shutter worldwide, Art Curator Grid has always been a digital platform where curators get to share their work and inspiration. We built Art Curator Grid as a digital network where people whose lives revolve around art can connect, share ideas and build a community. Now more than ever, it is important for us to continue to exchange ideas, stories, art and innovation.
During this uneasy time, we want to continue to be there for the community we have built, so every weekday at 5PM GMT, we will continue to host our "Curators Tea Time", a virtual gathering that is open to Art Curator Grid members and audiences. Please join us on Google Hangout to share your questions, your insights, and your feelings. While these virtual events may be a simple solution to the loneliness many of us feel right now, we have loved how it creates a real connection and human experience. Through all of this, I feel closer to all of you and the team now than ever before.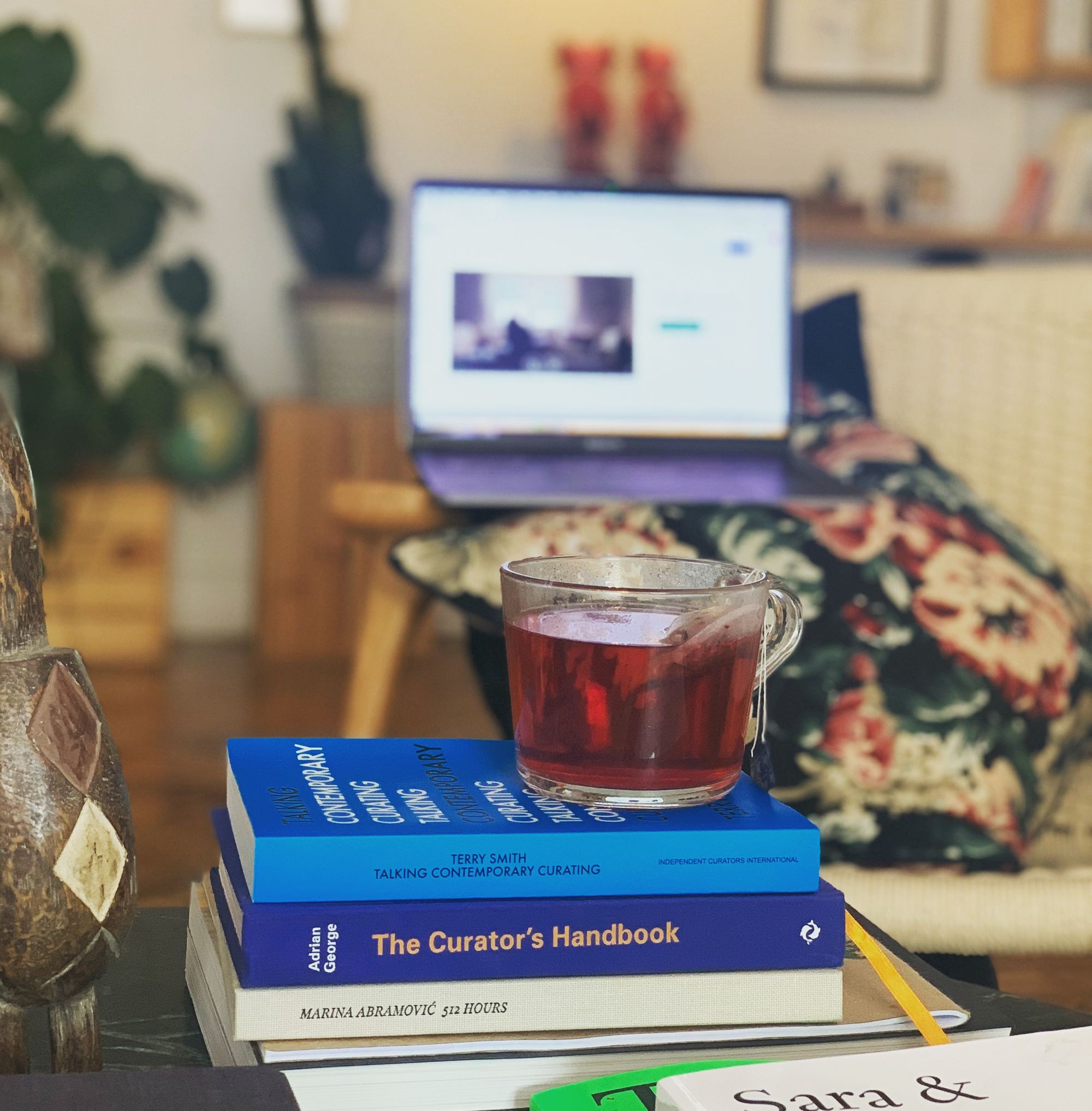 In spite of the situation, we are all working remotely and are continuing to work hard and improve our user experience. As I write, Willy, our CTO, and our developer, Rui are working closely together to improve the Grid. We now have the ability to link to videos to share on our exhibition posts.  I'm constantly on the phone with Aude, our Head of Communication, as we work together to plan our upcoming online offerings. We are also lucky to have Cristina writing for Curtain, the independent magazine we launched two months ago. She is doing an incredible job and every week I am so glad to dive into the article she writes! The wonderful Julia is also working with Aude and Cristina on research and writings, in parallel of running the contemporary art platform Bigorna Art.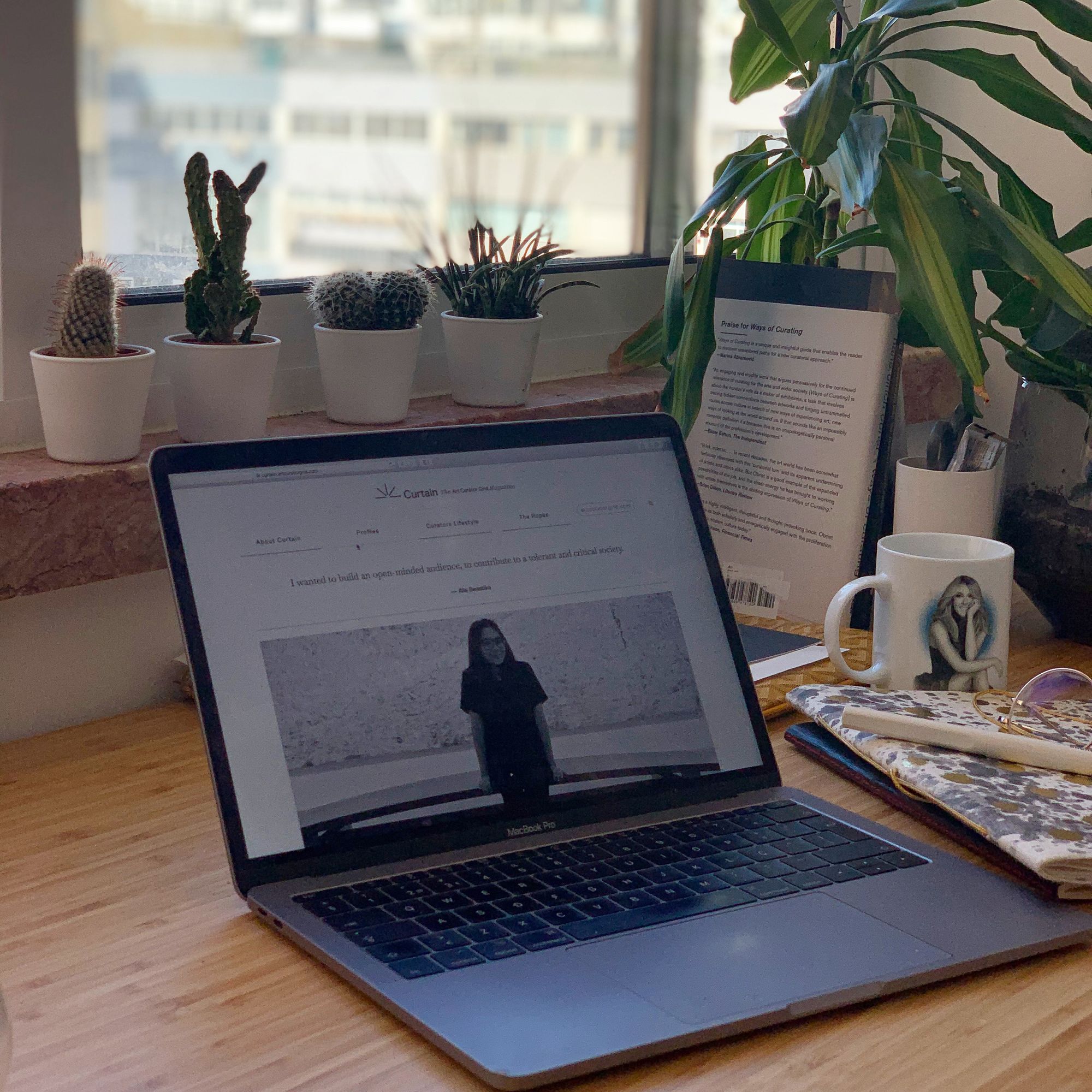 As for me, I've chosen to stay home alone and use this time as a way to reflect on myself, the company and the world around me. I've been loving meeting new people from our Art Curator Grid community from all over the world. Everyday is a surprise on who will join our tea times and where they are from and what we will talk about. I like the spontaneity of it. We go deep into conversations that may never have happened, if not for this period of physical isolation. It's been challenging, but I'm trying to embrace the situation in as positive of a way I can.
Beyond work, I read, watch movies and cook… I never, NEVER cook. But I think this has given me a reason to do it and stay healthy. My mum even sent me a list of things to cook!! I go once a day outside my apartment and I walk around my empty neighborhood with my mask. Often I feel tired, but I'm also at peace. I know what I am doing in my life and career is something that enriches me and makes me happy. I knew it before, but it's even more true today.
On that note, I look forward to seeing you all on our platform and digital channels, and to furthering this sense of community in these isolated times.
Pauline,
Lisbon - April 13, 2020