German artist Alina Maria Frieske works on the intersection between photography and painting, mixing images found online and collage technique. Her meticulous practice as well as subjects such as self-representation and retrospection called attention of the Milan-based duo Twenty14, formed by Matilde Scaramellini and Elena Vaninetti. The curators decided to do a solo exhibition on Frieske's work. Or, rather two exhibitions: an on-site show at the Pananti Atelier, in Milan, and its digital version on our platform, "Abglanz".

We are proud to announce our new partnership with Twenty14 and present the first show created with our Exhibition Tool by a curatorial duo. Read below for the interview we carried out with Matilde Scaramellini and Elena Vaninetti about their curatorial project and their experience with the tool: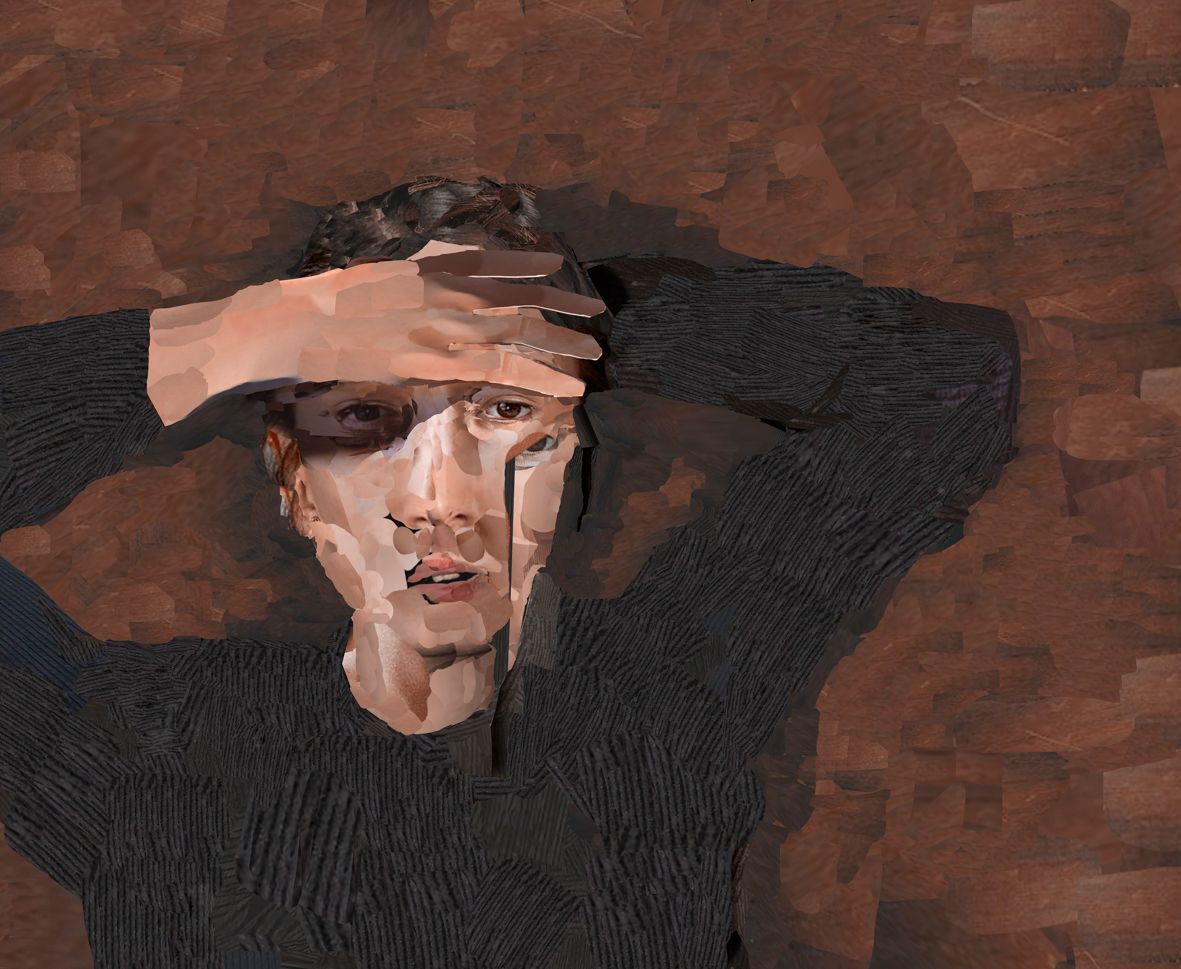 Julia Flamingo for Art Curator Grid — Can you explain more about Alina's collage technique and how did you get to know her work? Taking into account that at Twenty14 you work mostly with photography, in which way you believe her work pushes the boundaries of what photography can be?
Twenty 14 — We got in touch with Alina Frieske's work for the first time browsing through recently graduated students from Ecal ('École cantonale d'art de Lausanne) almost two years ago, later Elena had the chance to get more familiar with her work while working on the last issue of YET Magazine.
One of the most intriguing aspects of Alina's work is certainly her practice: a long and complex process that pushes the boundaries of photography mixing digital images found online and collage technique. Hundreds of fragments taken from various photographs are assembled into new images as if they were pieces of different puzzles mixed and matched in a single tableau. Her technique starts with digital photography but along the process, images are printed, manually cut, combined, assembled, and then re-photographed again.
The results are unique artworks. The small details created by the images combined together from a certain distance can look like paintbrush strokes. Only by observing closer the viewer can understand that is actually looking at a photograph made from tiny pieces of other photographs.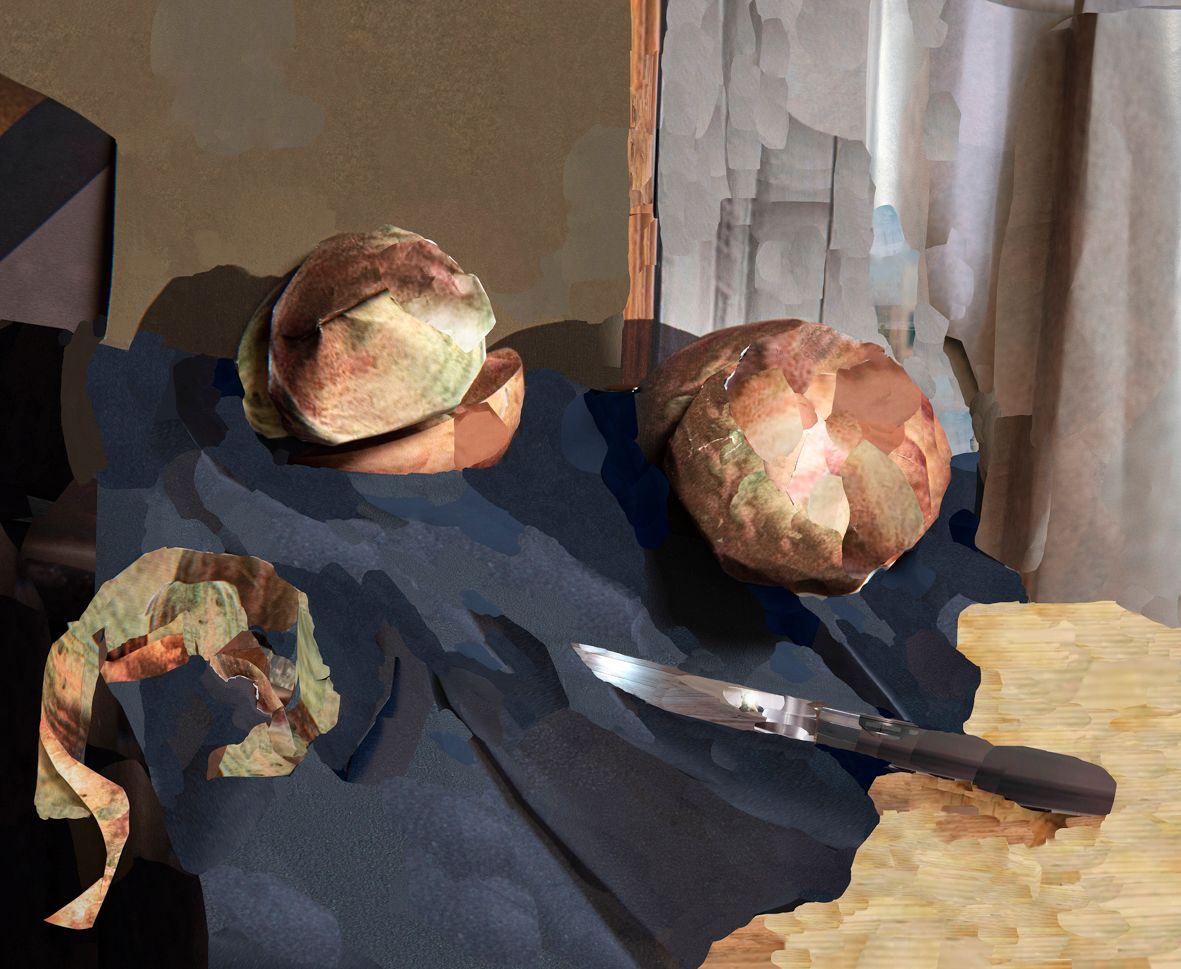 JF— The mixture of digital images and painting in Alina's work reminds us of how our relationship with others is mediated by the online image. She researches self-representation and personal information online at the same time she resumes the history of portrait paintings. Could you comment on this and on your decision to curate this exhibition in this specific moment we are living?
Twenty14— In 2020, our daily life has drastically shifted online, digital tools played a fundamental role to cope with long lockdowns and isolation. Most of us quickly got used to sharing personal pictures on different digital platforms on a daily basis, creating in a short amount of time a huge quantity of new memories.
Alina's work explores exactly this kind of dynamics, studying image circulation and focusing on the relation between the individual and the mass.
For the first time in our career, we are experiencing a curator - artist relation 100% digital, we never met Alina in person (just through video calls), she never walked into the gallery space and she will never see her exhibition live. The whole process of thinking and building any cultural project has drastically changed for all art workers in recent times.
The exhibition we are presenting at Pananti Atelier and on Art Curator Grid is an echo of what we experienced in the past year, isolation, introspection, boredom, but also appreciation for small things and hopefully time for building new ways.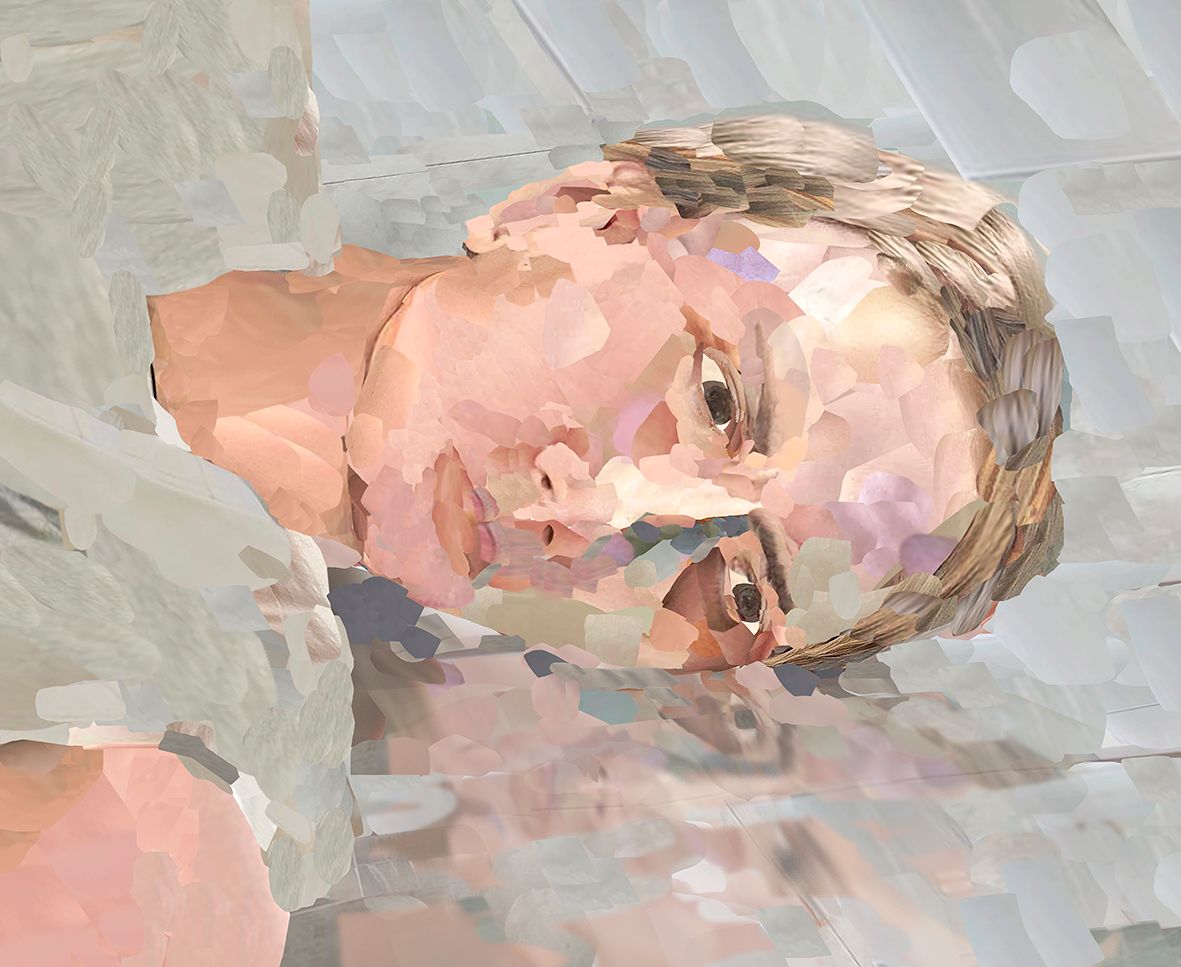 JF— The show on our platform is the digital extension of the physical exhibition at Pananti Atelier, in Milan. What kind of adaptations and changes you had to deal with to curate the on-site and the online show? Is your curatorial concept and narrative influenced by the different formats of how the exhibition is displayed?
Twenty 14— We tried not to think of digital as a substitute for the physical space.
The digital exhibition offers to the audience a more complete look at Alina's practice, sharing more about her creative process. For example, we produced video content especially for the digital exhibition that could help reduce the distance between the viewer and the artist.
We really think that one of the biggest issues that curators should confront at the moment is finding new strategies to help the audience to stay engaged with artists and art projects.
And visually emulating an exhibition space is not sufficient.
Luckily the exhibition in Milano is open, by appointment only in accordance with the current sanitary regulations.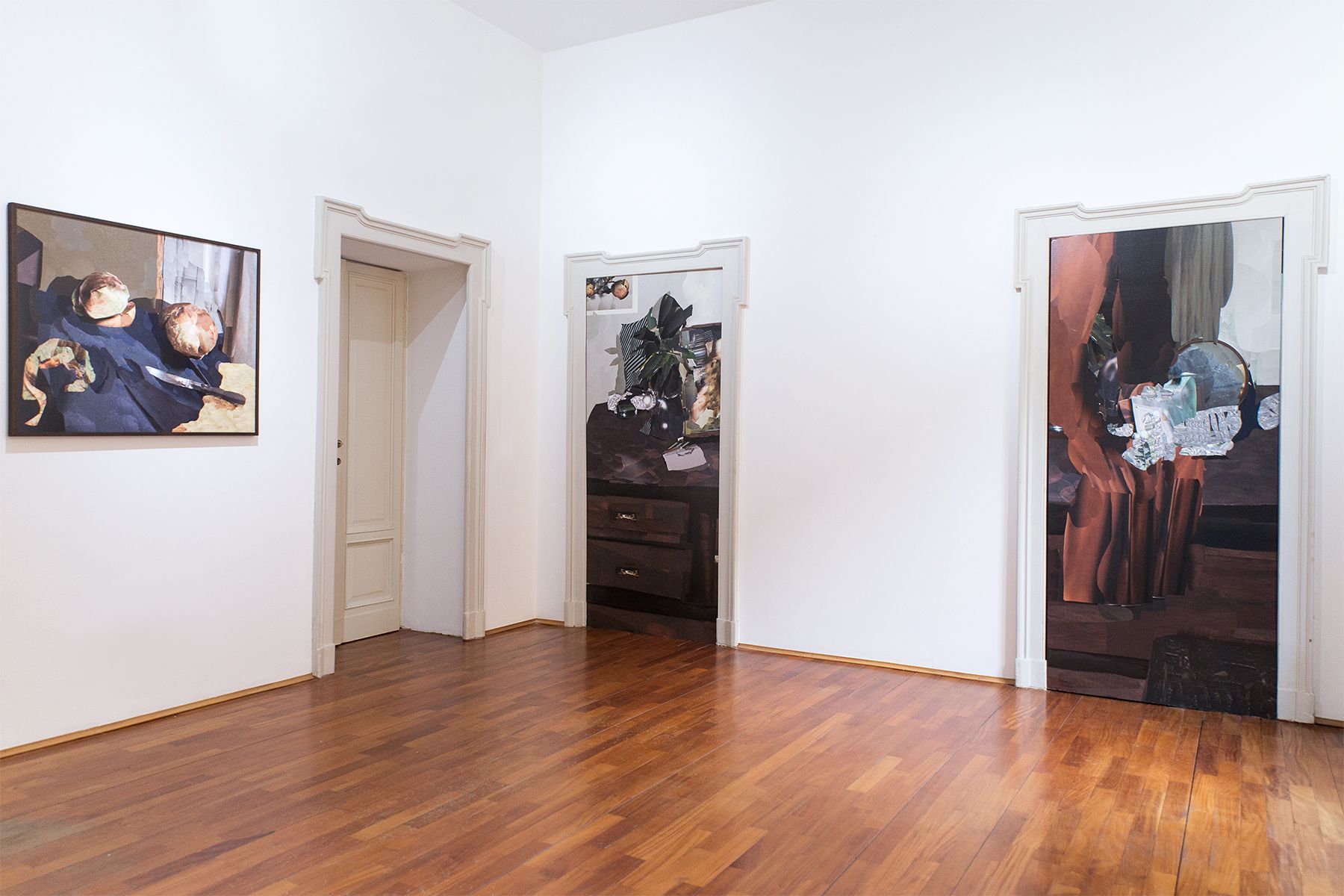 JF— And finally, how was your experience with our Exhibition Tool?

Twenty14— We discovered Art Curator Grid just a few months ago, but we instantly found the Exhibition Tool a great idea.
As we said above, going digital is a big challenge for curators and institutions, not only on a creative level but also considering the financial and technological side. Not everyone is a skilled 3d designer or a website expert or have a stellar budget to invest.
The Exhibition Tool is simple and effective. Is a great solution not only for final exhibition projects but it could be used as a work tool, for creating a mind map to share with the artist you are working at long distance or invite collectors to discover a new artist for example.
For us, it's the perfect tool for having a window accessible by everyone everywhere on Alina's work.

"Abglanz" by Alina Maria Frieske
Curated by Twenty14
On view from February 5 and March 30, 2021
Exclusively on Art Curator Grid

Would you also like to have your institution profile on our platform and curate digital shows with our Exhibition Tool? Send an email to hello@artcuratorgrid.com and we will show you how!