This collaborative endeavor for Parisian Atelier 11 is backed by Artpool, which will sell NFT artworks aiming to gather funds for the renovation of the building
"Atelier 11 is a true survivor." This historical treasure is the last workshop of a once prominent artistic community of Cité Falguière, which has served as a working and living space in Paris for over 150 years to dozens of French and international artists, including Amedeo Modigliani, Tsuguharu Foujita, Constantin Brancusi, Chaïm Soutine, and Paul Gauguin. Hardly any Parisian ateliers from that period survived as places for artistic creation – the workshops of Cité Falguière, were either completely destroyed or converted into private apartments. All but one was saved from disappearance.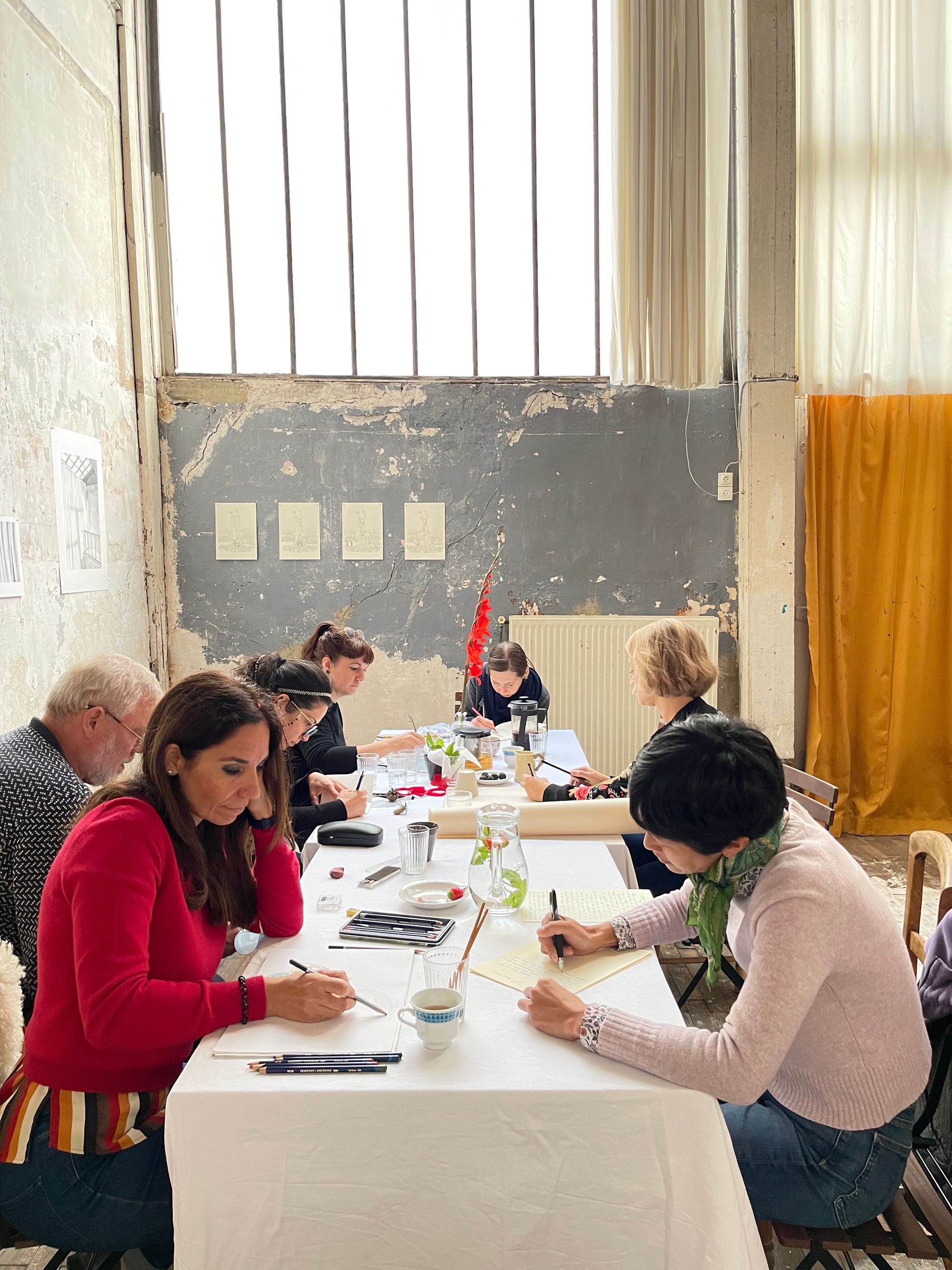 To the Founding Director of L'AiR Arts, Mila Ovchinnikova acquiring the Atelier 11 was equal parts a moral obligation and a motivation. As a Russian immigrant first living in Canada and now based in France, the history of La Cité Falguière, where Atelier 11 is located, is very dear to her heart. Its highly multicultural community known as the École de Paris was one of the most prolific periods in art history. Artists from different nationalities, languages, cultures and religions formed the community at the beginning of the 20th Century, and this period of intercultural artistic exchange marked the birth of Modernism. "Being able to welcome my peers from other countries and provide them with intercultural exchange opportunities is an absolute pleasure but also a personal and a professional duty", explains Ovchinnikova.
Despite its undeniable cultural and social value, the ateliers of Cite Falguière were never protected by the French state. Mila and her husband had to step in as individuals to save the last preserved atelier of the prominent artistic community in Montparnasse, and in 2020 she brought to the space L'AiR Arts, the international artist-in-residence program she had founded four years before. "We believe that our short-term residencies for both local and international professionals will allow us to capture the essence of the École de Paris while providing opportunities for intercultural exchange, research, professional development and creation - the four main pillars of our multidisciplinary residency program." (Click here to take a 3D virtual tour at the current space)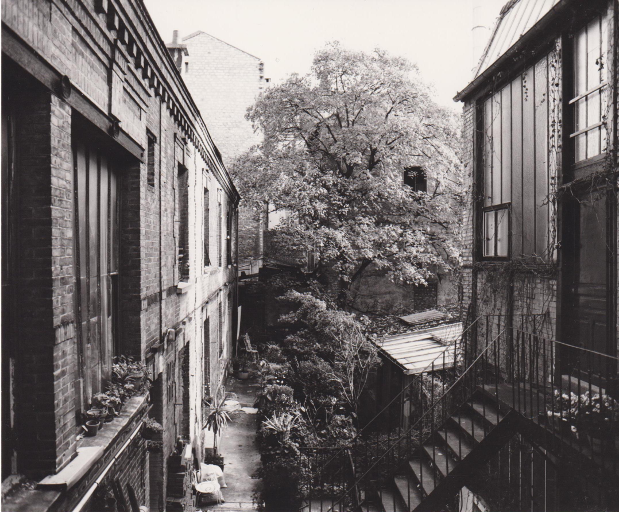 The historical building of Atelier 11, however, has never been properly renovated. Aiming to preserve its architectural heritage and to continue the artistic legacy of Montparnasse, L'AiR Arts Association alongside its community of artists, researchers, curators, architects and art professionals is planning extensive restoration work  on both the exterior and interior of the Atelier. This collaborative endeavor is also backed by Artpool. From January 13th, we will be hosting a fundraising campaign that will sell artworks by artists of the L'AiR Arts community aiming to gather funds for the renovation.
Six international artists developed NFT artworks for the occasion of the fundraiser: Yen Ha, Yong Hee Kim, Juan Hinojosa, Una Laurencic, Valentina Ezyaguirre, and Barbara Wildenboer. They were hand-selected by Clare Patrick, curator and artist based in Capetown, South Africa, who took part in a L'AiR residency program herself in 2019. "It is such a comprehensive program with meetings, visits, street walks, and all kinds of activities that inspire your creativity". The sense of community and sharing promoted by the organization led her to keep maintaining the relationship with Mila and the other artists, as well as get engaged with the heritage preservation project as the curator of the fundraising campaign on Artpool.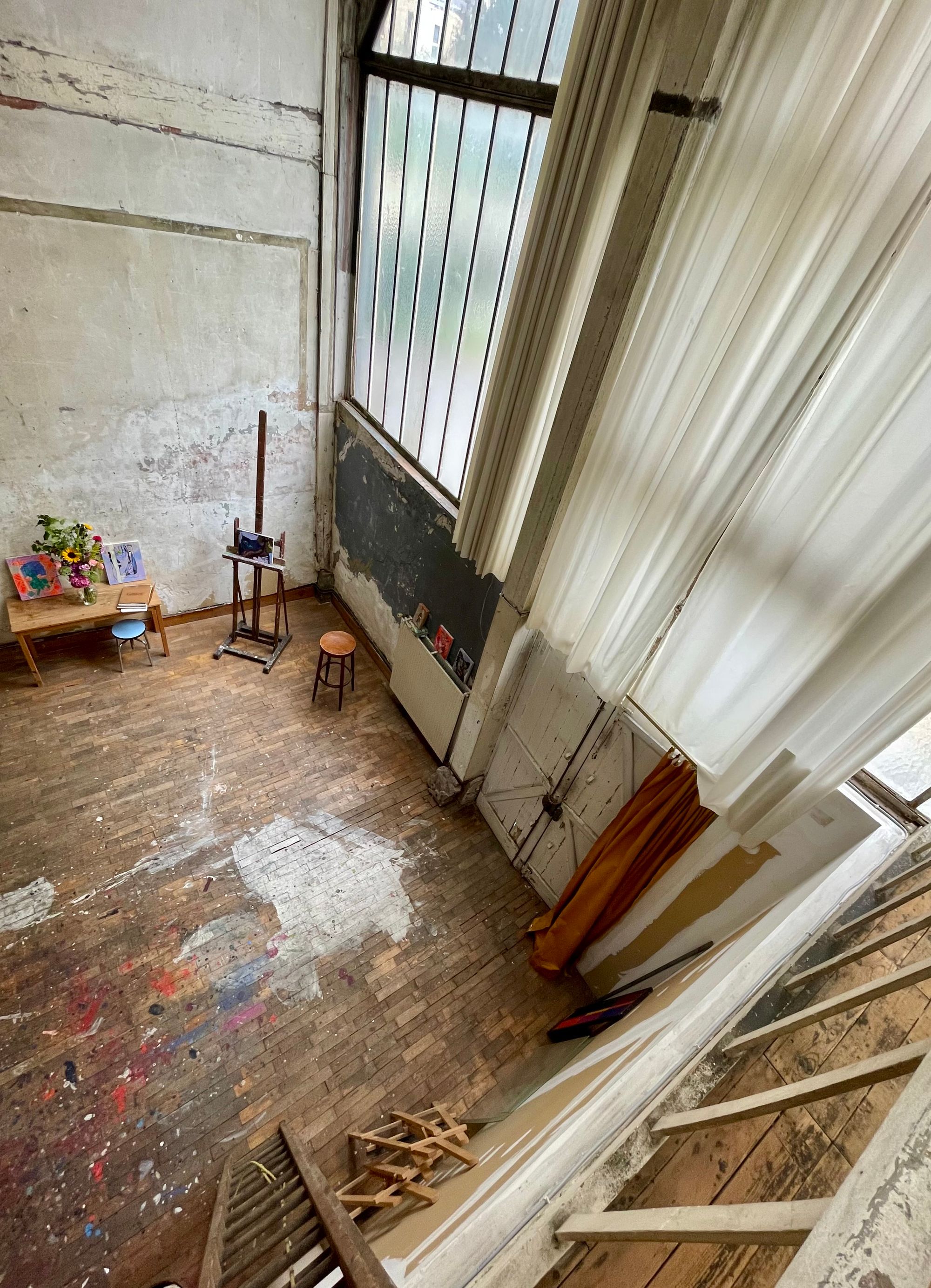 "When I was in Paris, I felt that so many things were being valued and maintained, especially for me who come from South Africa, where there is almost no funding for the arts at all. But the product of our time is that there will always be gentrification of areas, and some spaces won't be able to be saved. If it weren't for people like Mila, probably more of these spaces would disappear as well.", says Patrick. Titled 'On Site', the fundraising project coordinated by her on Artpool is a series of 21 carefully selected NFT artworks that somehow represent the legacy and memories the artists hold of the residency programs they participated at L'AiR Arts.
Patrick had worked with digital exhibitions before like 'Site Visit', which gathered pieces by 50 artists of L'AiR Arts community during the months of lockdown in 2020. But this is her first time trying with NFTs. "The artists and I have all been interested in these new technologies and this is an opportunity for us to use the excitement of NFTs and mobilize the possibilities they offer to work in favor of crowdfundings. We agreed to do this project because the whole Artpool approach is so interesting.", says Patrick.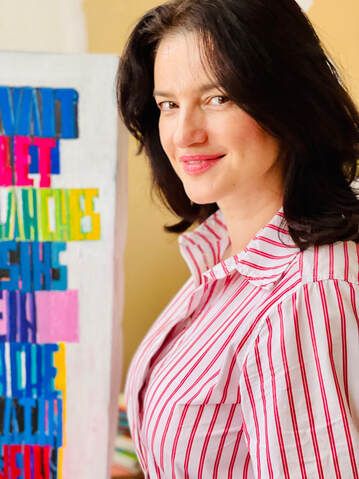 Atelier 11 stayed loyal to its original mission for 150 years, welcoming artists of various backgrounds first as part of a larger artistic community, then as a place for a sole artist continuing its intended purpose as a place for artistic creation. "Therefore, it is very important for us not only to preserve that particular atelier building but rather to revive what it represents - the open and creative spirit of its cosmopolitan arts community", says Mila Ovchinnikova. "We strongly believe that with our efforts this project will eventually gain support and recognition, but in the meantime, we have to rely on our own limited resources and appeal to the international community and the private sector." The fundraising campaign on Artpool will make it possible for anyone around the globe to help save this historical treasure from disappearance, and be the owner of a new artwork in return.