'On Site' is the latest campaign on Artpool which raises funds for the renovation of Parisian Atelier 11, the last workshop of a once prominent artistic community of Cité Falguière. The building is occupied by L'AiR Arts residency program, which promotes and encourages collaboration between artists all over the world and has initiated a cultural heritage project to preserve Atelier 11. The workshops are more than 150 years old and have never been properly renovated (Click here to read the full article about the historical art residency with an interview carried out with the founder of L'Air Arts Mila Ovchinnikova).
Six international artists of L'AiR Arts Community are taking part in the fundraising campaign on Artpool, which is selling NFT artworks to gather funds for this renovation. Titled 'On Site', the project is coordinated by curator Claire Patrick, who is also part of the community herself and has carefully selected 21 artworks that somehow represent the legacy and memories the artists hold of the L'AiR Arts residency programs they have participated in. We talked to each of the artists to know their thoughts about the importance of artistic residencies and their experience at L'AiR Arts: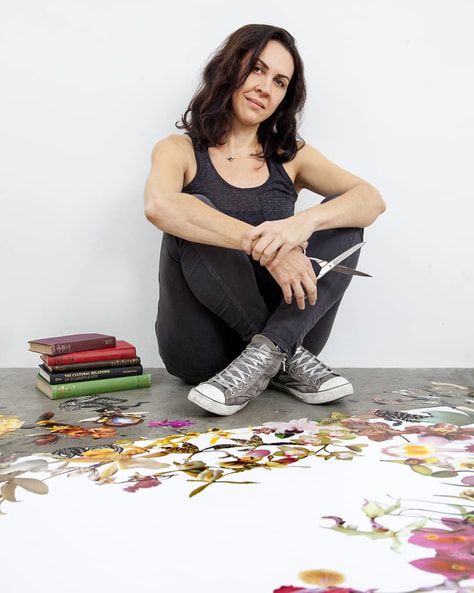 ‌‌                                                              Barbara was one of the first artists to attend the L'AiR Arts residency, in Fontainebleau, before L'AiR association moved to Paris. "I was given access to a beautiful studio on the Seine river and offered not only the opportunity to source new work material but also uninterrupted time to work and explore new ideas", says the South African artist.
"During several visits to Fontainebleau surrounds and some outings to Paris I was able to collect old magazines and books from street stalls, second-hand shops and markets. These formed the basis of a series of sculptural collage works started during the course of the residency, as well as the digital artwork Eros/Thanatos which has subsequently been converted into an NFT."
Her work for On Site is a, just over a minute long animation comprising of a series of animated mixed-species collages. Using media images and information selected from various sources, science and natural history books, old war magazines and journals of art and culture, she constructs collages that are alternate realities and previsions of the future. "In this animation, I draw from my own dreams, anxieties and personal narratives and intuitively connect inner and outer worlds, present, past and future. There is a strong emphasis on narrative and how classical and contemporary stories frame our understanding of the relationship between the technologies which are meant to help us and the world that we inhabit."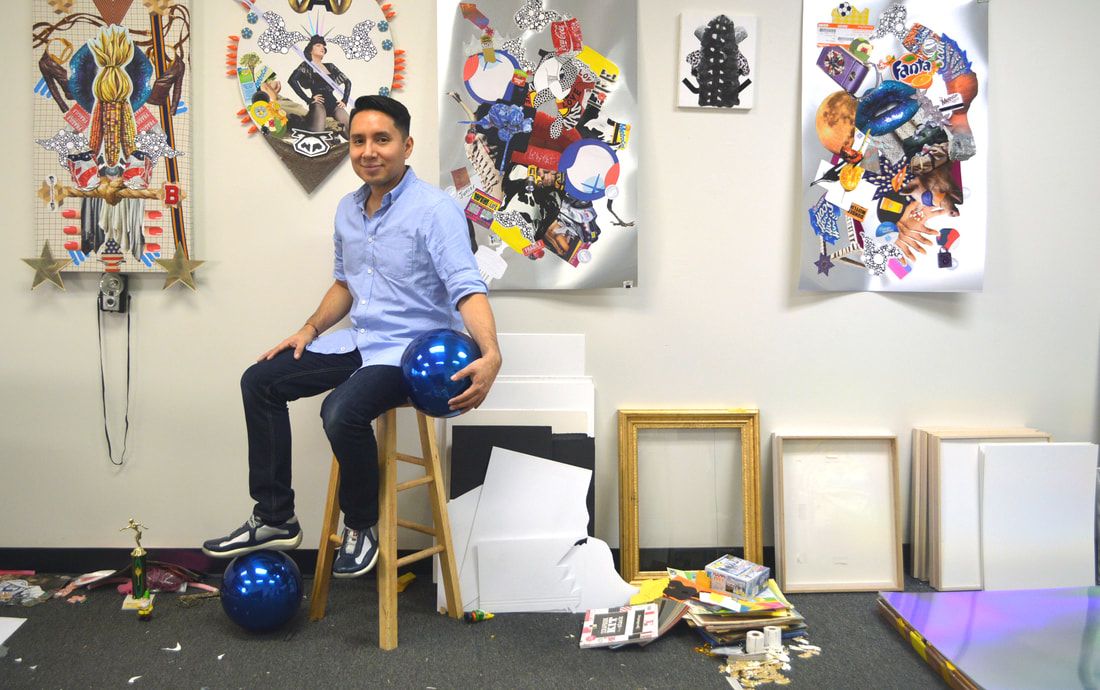 "L'Air Arts was my first international residency so my expectations were all over the place. It was the most informative and educational experience I've had since University. The beauty of these kinds of programs is the relationships you build with the people around you.", says the New Yorker Juan Hinojosa.
"An artist residency can be an opportunity to shift your work in a new direction, to rethink what you have been doing in the studio, and to hear honest feedback from new people. A residency is crucial for growth as an artist and L'Air Arts provided that for me.  When I returned back home to New York from L'Air Arts I had a luggage full of new found objects to work with for years to come.  And a million more ideas to work with.  These ideas can be seen in the body of work I am currently working on."
His work for 'On Site' was produced as a reaction to the global pandemic. To him, New York went dark and the world became a scary place. His method to counteract this was to create a six part artwork that was covered in gold, bright colors, and broken jewellery.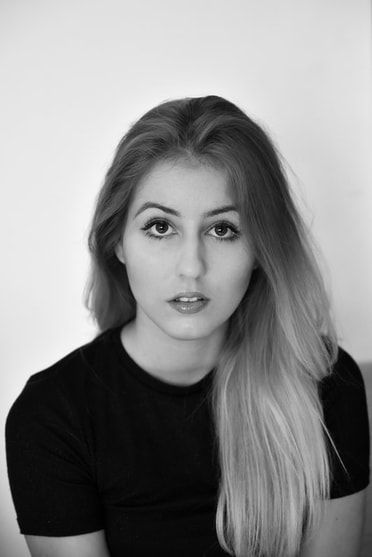 The artist born in 1997 in Belgrade, Serbia, could not take part in the residency program last September due to personal issues - still, she has been working with L'Air Arts founder Mila and curator Clare Patrick for almost two years. "It's been delightful working with them. Even though we've been talking online, their positive and kind energy is always present. I am looking forward to seeing them both in person hopefully this year!"‌‌‌‌ Her three photographs taking part in 'On Site' were made during summer 2020, and "created on the road from "Serbia to Utopia".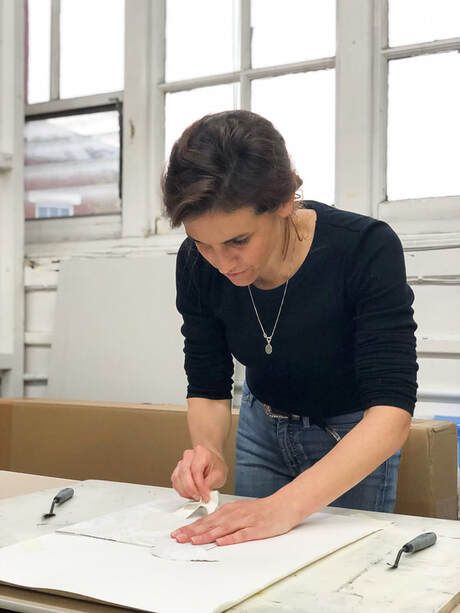 "It was such an honor to work in the same studio where many important artists worked in the past, a past that is a very significant part of our art history. So my connection with the space was based on the union of the past and the present, adding through my work another layer to the history of the Atelier", says Chilean London-based artist Valentina Eyzaguirre. "People of the art world should always have fundraising initiatives as a goal. We are‌‌ responsible for the maintenance of our heritage. It is part of the job."
The piece she is presenting in the fundraising project was a direct result of her participation in L'AiR Arts. The work consists of postcards depicting cultural Parisian landmarks, ripped to reveal  a layer of ultramarine blue paint hidden beneath..‌‌ The blue pigment paint represents the experience she lived in the research programme last year, and the connection between famous art‌‌ related structures of Paris and Yves Klein ultramarine blue colour.
"For me, art residencies are a given time and place to create or to do research, where you can push your work forward, challenge your practice, experiment and discover new elements. Working among other artists is quite a profound event. One builds a bond with other artists and their work by witnessing their creative process, observing how each‌‌piece develops, exchanging ideas about art or thoughts about each other's work,‌‌ and sharing everyday moments."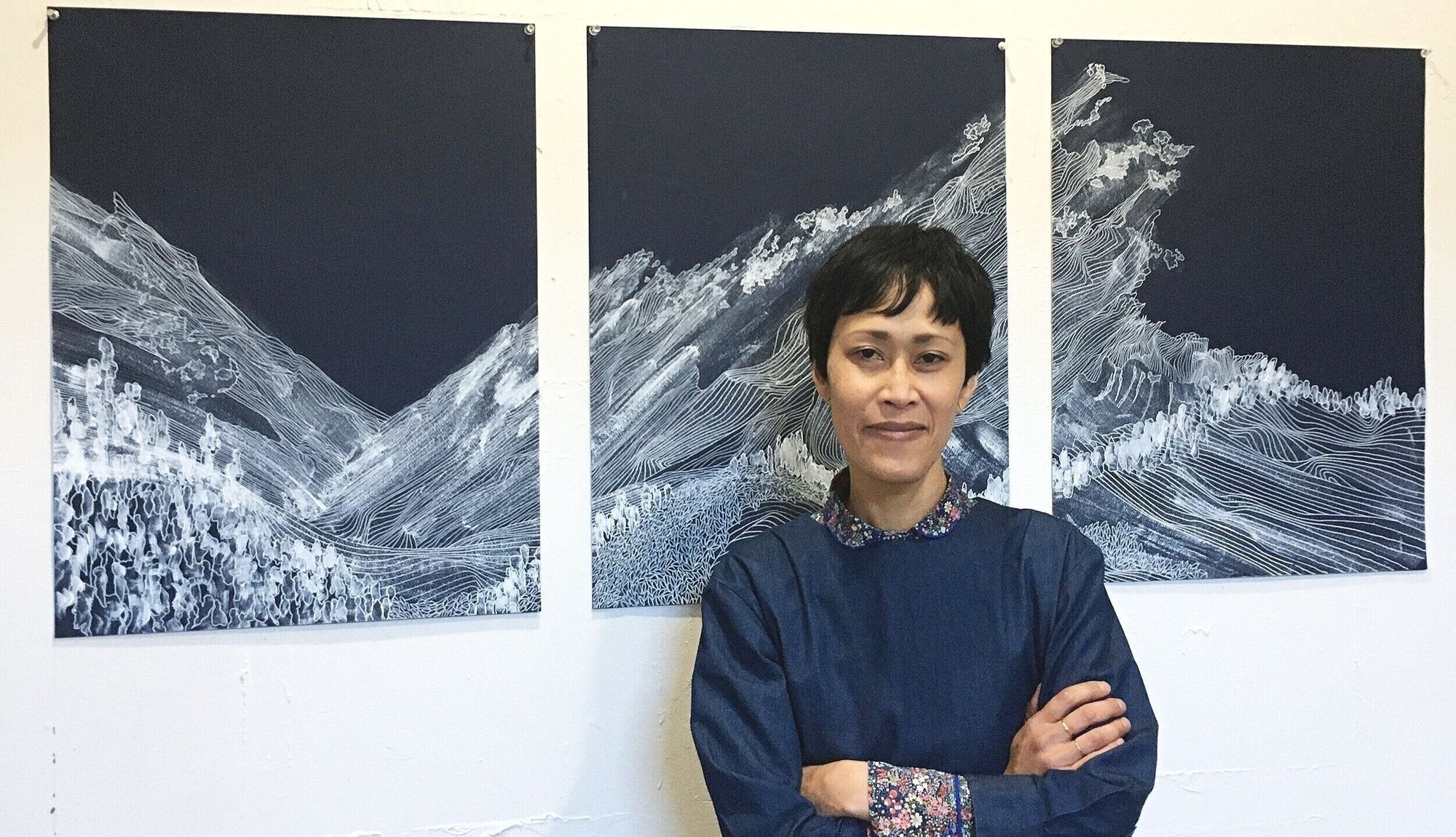 ‌‌‌Architect, artist and writer born in Saigon, Yen Ha lives in New York City and uses repetitive, small-scale gestures to build landscapes. At L'AiR Arts, she took part in a residency program focused on drawing research. "Mila has built a unique space of creatives all interested in the making of art, whether through an aural landscape or drawing or walking through the historical communities surrounding L'air Arts. It's especially important to me that the work of L'air Arts continues and grows".‌‌‌‌
About the role of residencies in artists' practices, she says: "Artistic residencies are essential to building community and the exchange of ideas. I love being in a space with other artists and understanding their work, as well as sharing mine. It's always inspiring. As a working mother, artistic residencies are my own opportunity to spend dedicated time with my art and to be influenced by the particular time and space of a residency away from the quotidian demands of parenthood."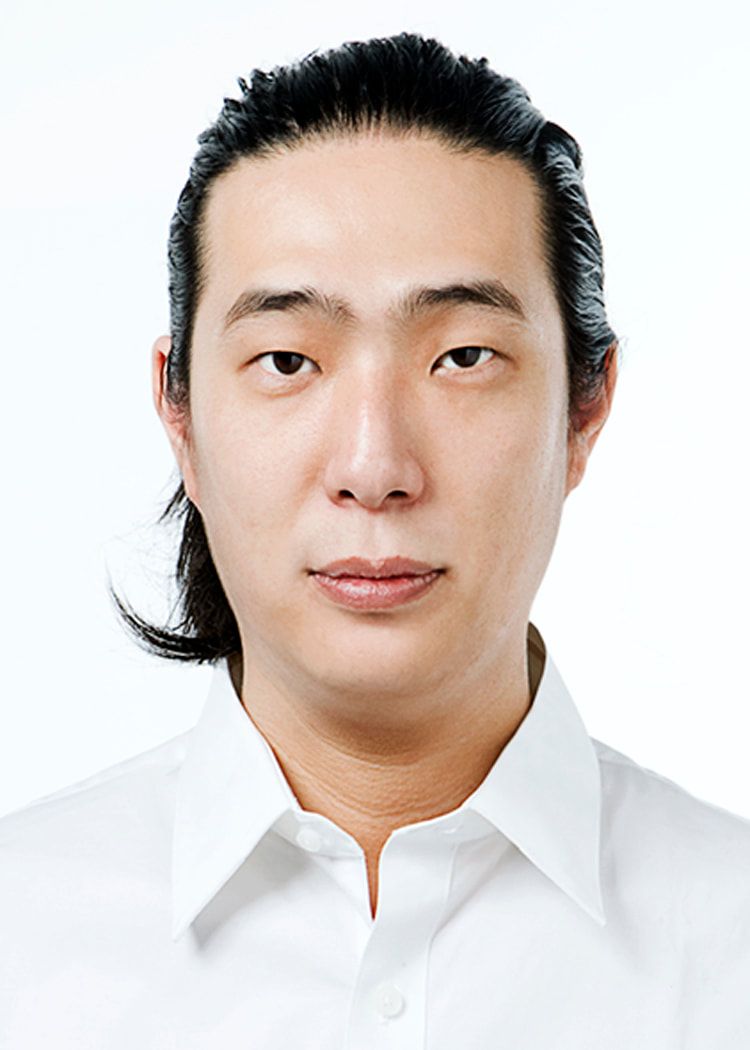 ‌‌‌‌
Born in Seoul, Korea, Yong Hee Kim moved to the United States at the age of 13. He grew up in New York City, where he studied photography at Parsons School of Design. About his experience at L'Air Arts, he says: "Director Mila was well organized with events and museum visits.  Connecting and engaging with local and international artists and various museum experiences helped me as a resident to research and fosters creative thinking both historically and contemporary. [...] I feel very connected to both the local and art community to preserve Atelier 11 space."
---
The fundraising campaign 'O‌n Site'‌ will run Artpool from January 13th to February 3rd, 2022. Click here to buy your artwork and support such an amazing project!