by Julia Flamingo
Every collaboration is unique. The distinctive combination of people who form a group in a specific context subsumes relational, participatory, horizontal, and community-driven practices to varying degrees. Working collectively in the arts generally means raising fundamental questions about the nature of creative labor, the complexities of authorial voice, and the dynamics inherent to the art system. Creative collective practices are like gears that need constant adjustment. Members of a collective must always ask themselves: what does it mean to collaborate? Which kinds of agreements exist between the group? What are the socio-political aspects this gesture implies? And last but not least: how can we create together?
Collectivity is a powerful word in curatorial practice, and there are lots of inspiring groups who use "we" instead of "I" in Artpool's community. We asked curatorial collectives of our platform to answer: Why is it important for curators to work collectively? Here are some of these unique groups, and their answer to the question. In the plural form, of course!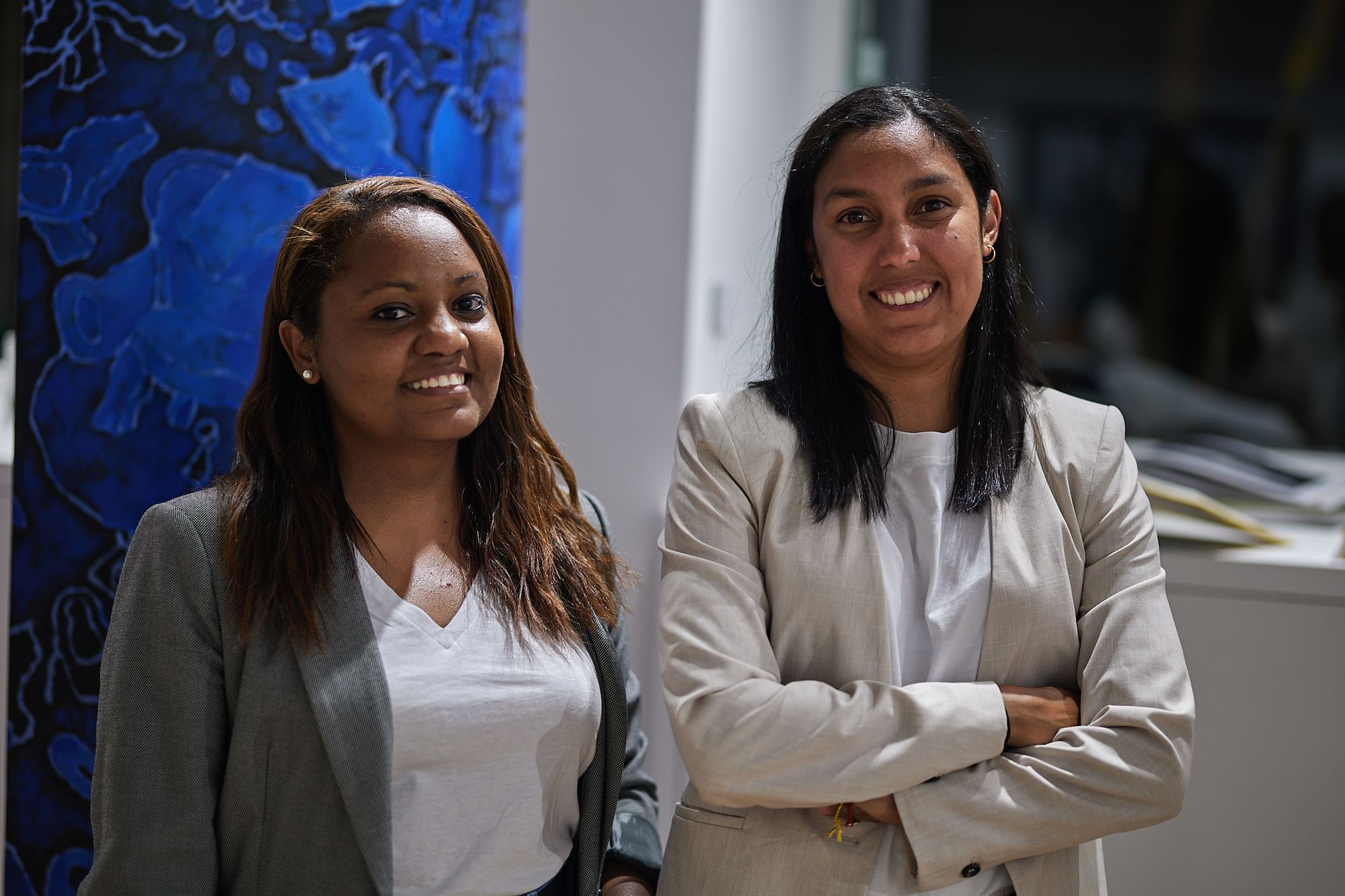 BALLATE ARMAS CURATORIAL COLLECTIVE
Founded by the Cuban independent curators, art historians, and cultural managers Ana Gabriela Ballate Benavides & Yadira de Armas Rodríguez, the collective duo based in Salamanca, Spain is all about multidisciplinarity.
"For us, the curatorial practice starts from the idea of connecting: experiences, knowledge, passions, perspectives, and different ways of doing and seeing art. Curating is about matching thoughts, exposing and weaving personal and collective memories, connecting different contexts and cultural elements. A curator is also a liaison between art, the artist and the public, and is a maker of spaces of communication between art, artists and society. So working collectively as curators is important for us when our philosophy of work is based on collaboration. This is something that exist among artists since the artistics-avant-gardes of the twentieth century, so why not work collectively as curators? It is something peculiar when you see it."
Check Ballate Armas full profile on Artpool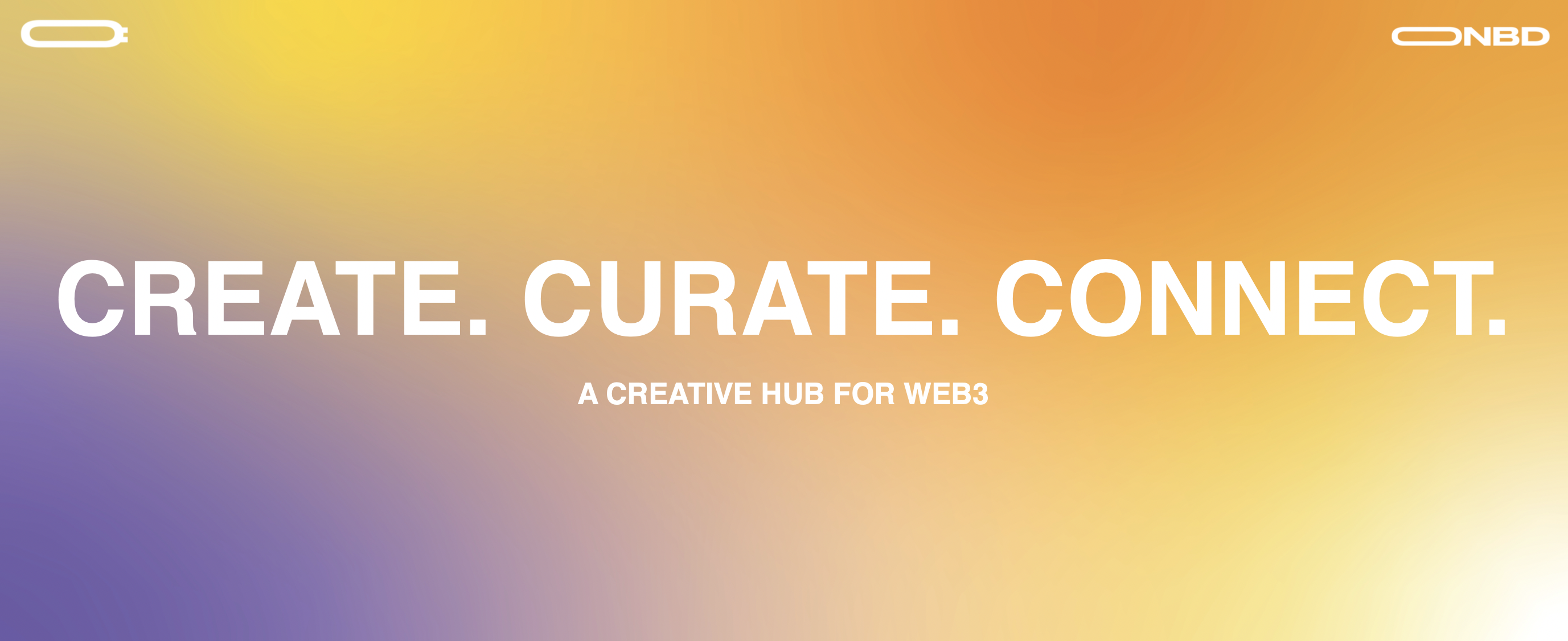 ONBD
The New York-based company founded in 2021 by Dan Chen, Masako Shiba, and Eva Ren works as a creative hub, aiming to connect its community to resources within the Web3 and NFT space. They are focused on conceptualizing and curating digital art projects. ONBD is now building a platform of its own - an interactive guide to Web3, with a focus on art and culture. Their goal is to onboard the next generation of users, each with their personal map to Web3.
"Curators wear many hats to realize each project. In the case of ONBD, every member of our team has different skill sets and specialties that come together as we play the role of "curator" collectively. We have a shared interest and ethos, and we simply have fun working together, resulting in meaningful projects with scale and impact."
Check ONBD's full profile on Artpool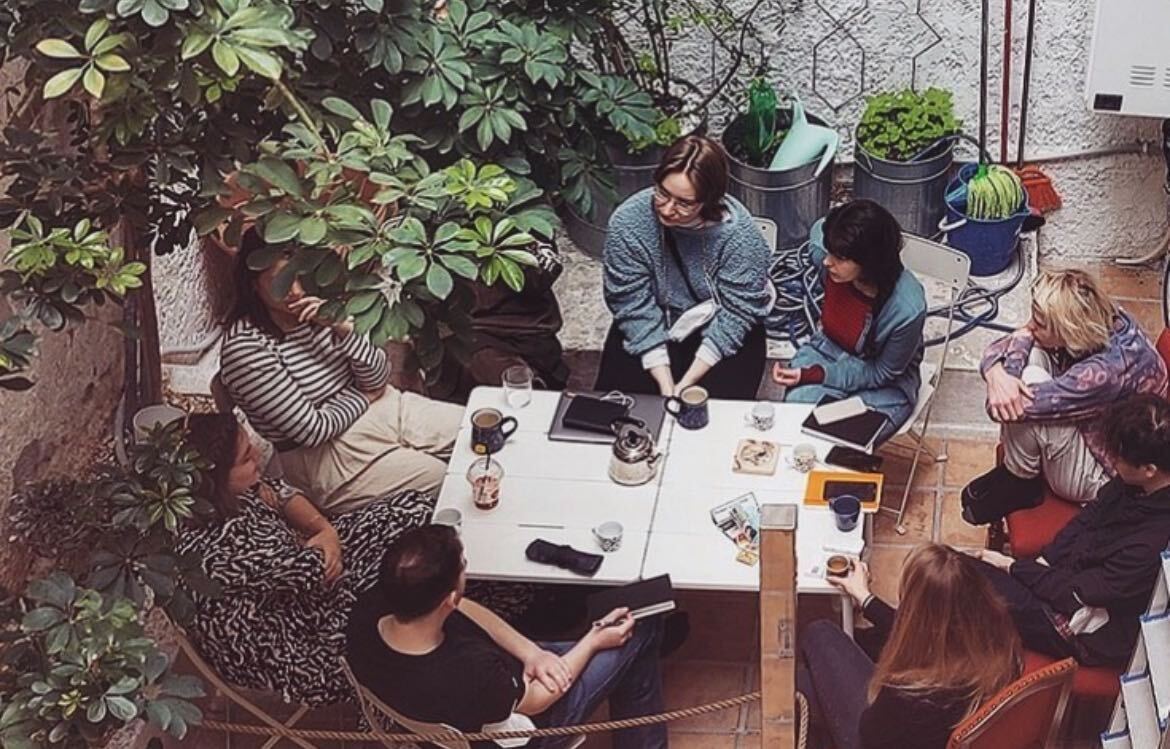 COLLECTIVE REWILDING
Curatorial group and research laboratory that proposes critical new examinations to help unpack histories of resistance, knowledge exchange, and networks of artistic solidarity against colonial and Anthropocenic structures of power. Collective Rewilding is an international, non-profit association founded in 2019 by Sara Garzón, Ameli M. Klein, and Sabina Oroshi. Concerned about social and environmental sustainability, instituting a culture of care, and adapting to our ever shifting notions of territory, they question: How do we curate for a broken world?
"Facing the fragility and vulnerability of the human and natural worlds requires a collective approach. Collective action is seen as a powerful way to address uncertainty and vulnerability because it is rooted in a shared understanding of our limitations and weaknesses. This understanding highlights the need for acts of disruption, preservation, and restoration, and recognizes that we cannot control the world on our own. By embracing collectivity, we acknowledge and confront our vulnerabilities, which can lead to greater resilience and adaptability in the face of change."
Check Collective Rewilding's full profile on Artpool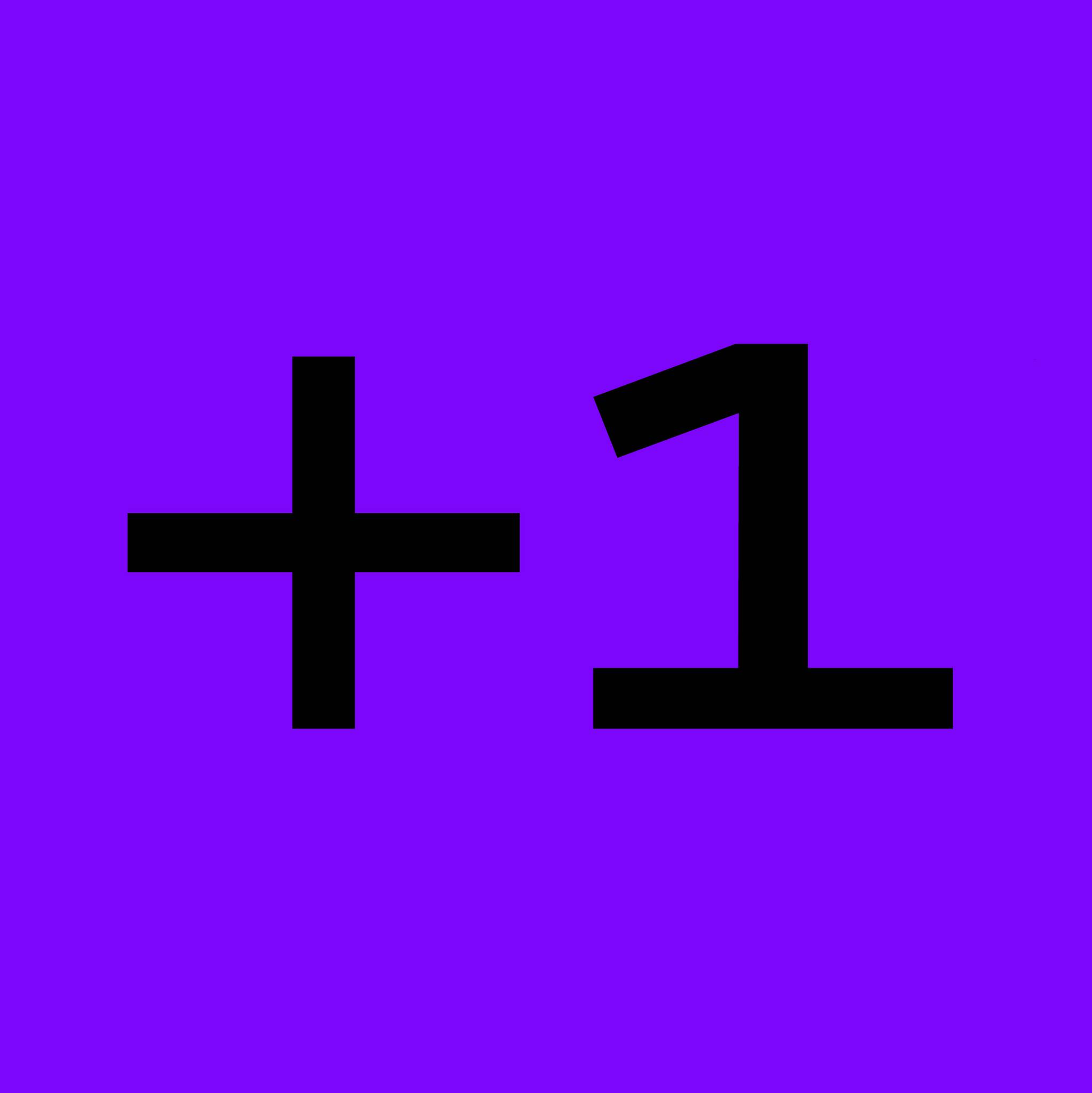 MAIS UNO +1
Any person can enter the Lisbon-based collective upon approval, and exit whenever they want. They initiate projects that operate as sites of social activation and dialogue while reflecting on the struggles that need to be addressed in the present landscape. Our wish is to reimagine structures, which are products of dominant narratives.
"By working collectively we constantly try to open up spaces for learning, exchange, and dialogue. We think that this would be impossible without bringing diverse voices to what we do. Being part of a non-homogeneous collective environment gives us the flexibility to create, interpret and experiment in different ways of knowing and unknowing, and basically different ways of collaborating with others. The complexity of the challenges of the current world requires us to work collectively, thus, learning how to be together, find common languages, and encounter points of balance in diversity and friction. These are skills that we expect to learn in collectives such as ours. Being with others, different than us, at the same level, and finding common solutions, are urgent practices that need to be learned on a daily basis."
Check mais uno +1 full profile on Artpool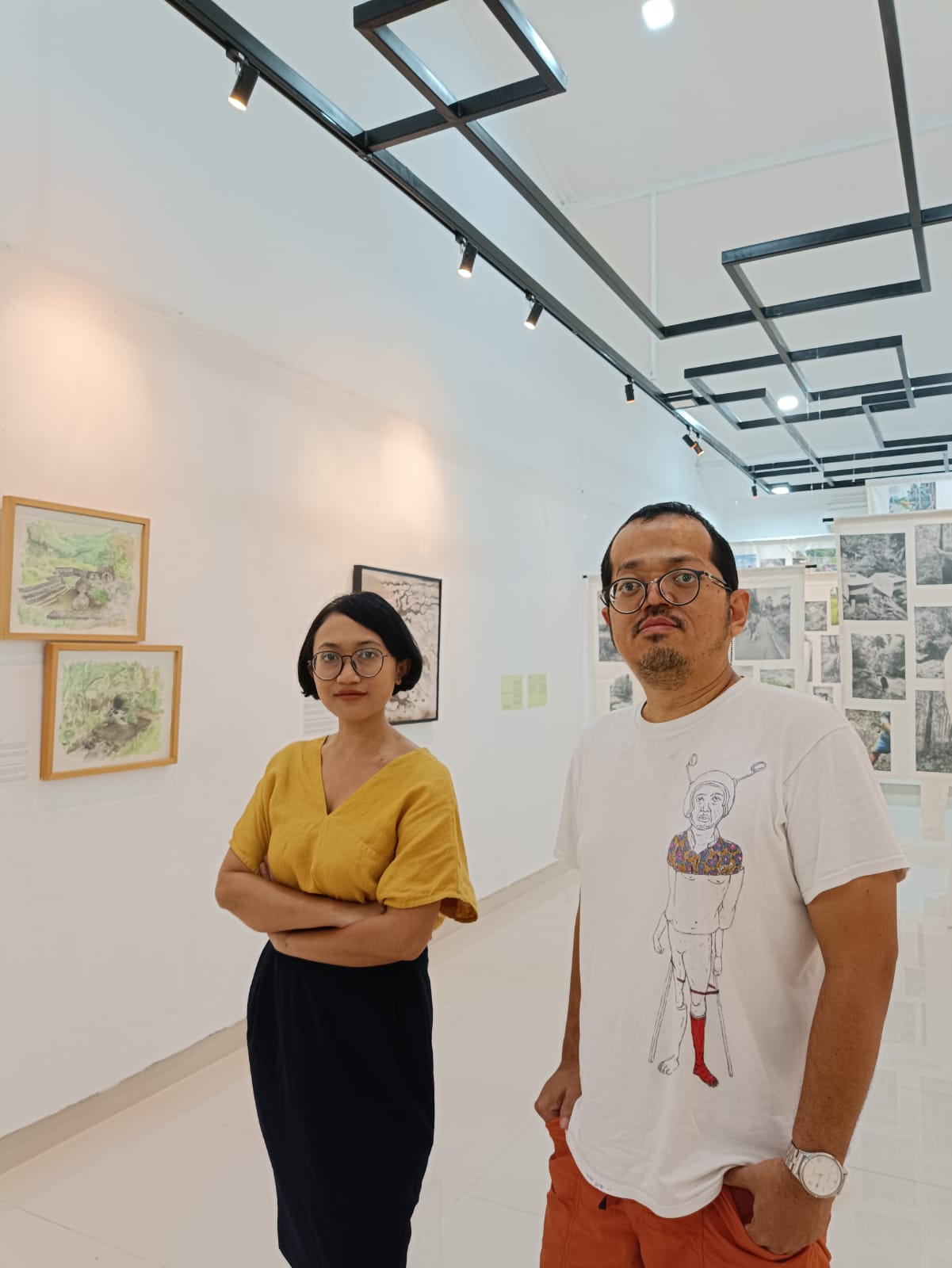 LIR
LIR is an art institution turn curator collective consisting of Mira Asriningtyas and Dito Yuwono. LIR Space was initially established in 2011 as an art space in Yogyakarta, Indonesia to build a supportive and positive environment for artists. Over the years, the institutional format is perpetually renewed and recently LIR Space turn nomadic into LIR curator collective.
"Individually, each of us has our own individual practice and careers  (Dito as an artist and co-director of Mes56 contemporary photography collective and Mira as an independent curator and a writer). The institutional format of LIR Space is perpetually changing and after 8 years of being a brick-and-mortar space, we decided to maintain the possibilities of production and experimentation that LIR Space carried throughout the years, in a more nomadic format that is now LIR (curator collective). For us, to be working collectively allow us to expand the scope of our personal work and opens up possibilities for wider collaborations."
Check LIR's full profile on Artpool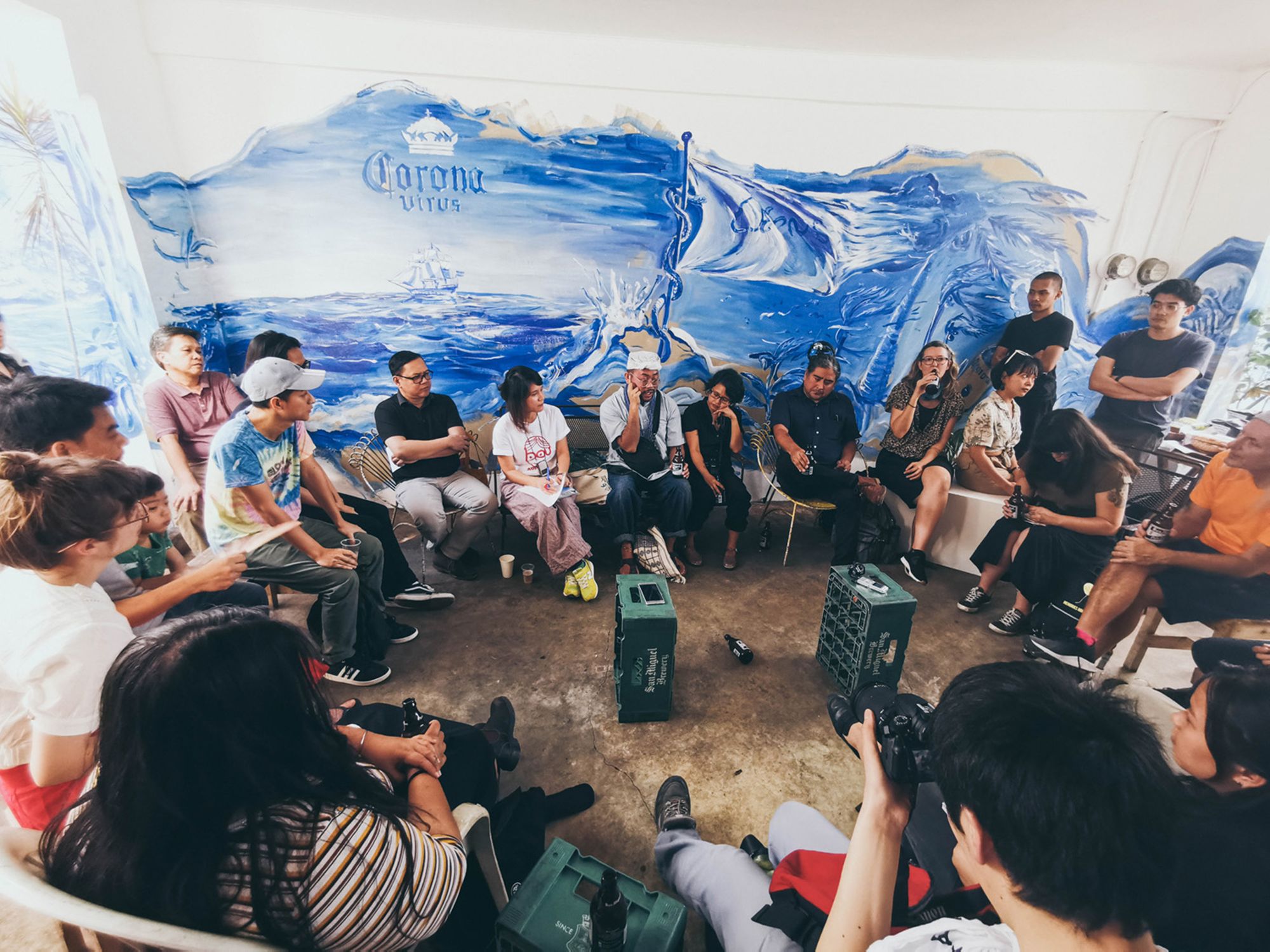 LOAD NA DITO
Developed as a homemade culture, the artistic and research initiative based in Manila, Philippines, uses any possible space as a site for knowledge sharing, inquiry and discussion. The initiative founded by Mark Salvatus and Mayumi Hirano makes projects in different locations—in various formats and sizes. By organizing and co-organizing a wide range of programs, Load na Dito hopes to critically address the questions of participation and collaboration in relation to the practice of contemporary art. Currently, we are 3 in the team and temporarily expanding depending on our activities and projects.
"Necessitated by varied agencies in prolonged social instability and political violence, the practices of artists-curators' self-organization and emphasis on interdependence are a political act to remain collectively independent from the patronage of manipulative powers [...] How can curating veer away from its operation based on selection and exclusion, and open new territories for affective encounters and communicative exchanges with others?"