NFT has been named word of the year by dictionary publisher Collins: "NFT, abbreviation for Non-Fungible Token: a digital certificate of ownership of a unique asset, such as an artwork of a collectible".
This is one of three tech-based words to make Collins' longer list of ten words of the year - the other two are Metaverse, "A proposed version of the internet comprising three-dimensional virtual environments", and Crypto, "Short for cryptocurrency: a digital currency used for online purchases".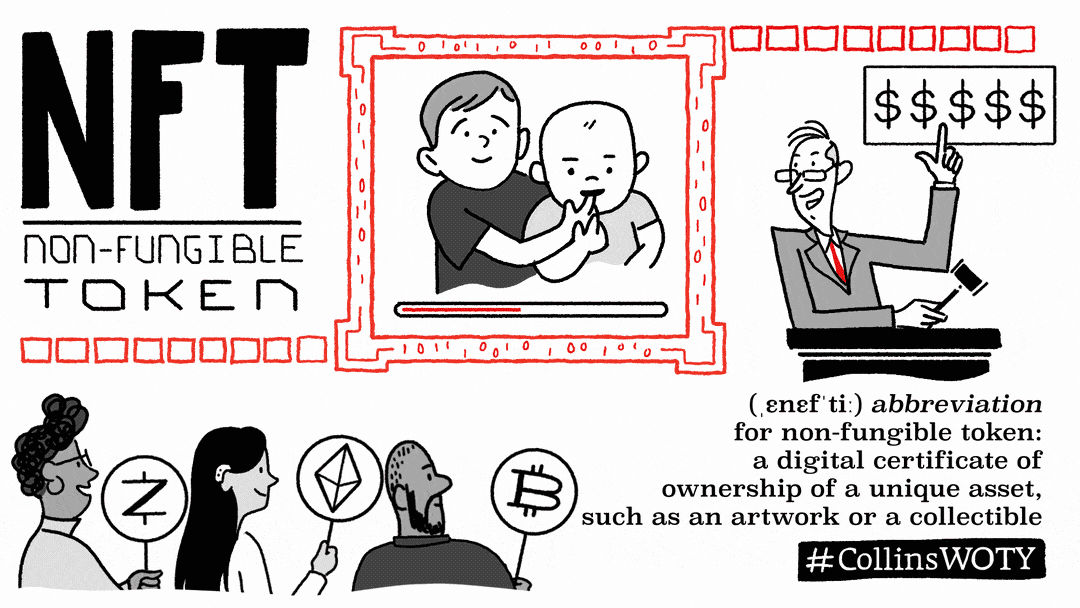 Everyone is talking about it, and so are we at Artpool. Yet, NFTs are related to many different concepts and can be used for diverse purposes as explained Pauline Foessel, Founder and Director of Artpool and Art Curator Grid, during an online talk with Metaverse Summit titled 'How to leverage NFTs to support Art and Artists':

"There is a great utility behind NFTs. They are a tool, a brilliant tool, to own something digitally. However, at Artpool, we are not only thinking about selling artworks. We are helping art projects to happen. If you sell an NFT to finance an exhibition means the artist is going to win something, and also the curator, or the venue. So we are creating value which is not only monetary, we also are creating value for presenting an exhibition, educating, for the public".  [See below for the full interview.]

Hence the use of NFTs by marketplaces that are selling artworks. At Artpool, however, NFTs mean helping good causes, ensuring life-long royalties for artists, and helping a community of creators to finance their projects.
Metaverse Summit organizers, who kindly invited Pauline to present Artpool's ideas about NFTs and the future of Metaverse, ask: "But how do you convince artists and curators to start using NFTs?".

To us, everything goes back to the social network behind our marketplace. Artpool is powered by Art Curator Grid, a community of curators, artists, art professionals, and art organizations from all over the world, who are daily uploading their work portfolios and creating posts on our platform. Our social network offers them the possibility to create digital exhibitions, share curatorial texts, add videos and educational materials to bolster their work. Content is important because it creates value.
Curators, who are at the center of our community, play an important role to onboard artists to start working with digital art and NFTs. "It is not every artist and every artwork that makes sense in the digital world. The artists need this dialogue with curators to understand what they can do in their practice that is consistent in the digital world as well", explains Pauline during the online talk.
As a curator herself, Pauline has been talking to some of the artists she has been working with for the past years. "I go to their studio, I understand their practice, I know their concept deeply. And then I start explaining how NFTs can be a further step in their work. For some, it is clear to me this is the only way. And I push them to it try out. But again: only when it makes sense".
"I wake up every morning for a very good reason: to finance the art and culture"  - Pauline Foessel