by Julia Flamingo

What if in the world there was nothing but flowers? The Talking Heads were already singing about it in 1988: a world in which "The highways and cars were sacrificed for agriculture" and where "Once there were parking lots, now it's a beautiful oasis." If there was nothing but flowers, they said, the Pizza Hut would be covered with daisies.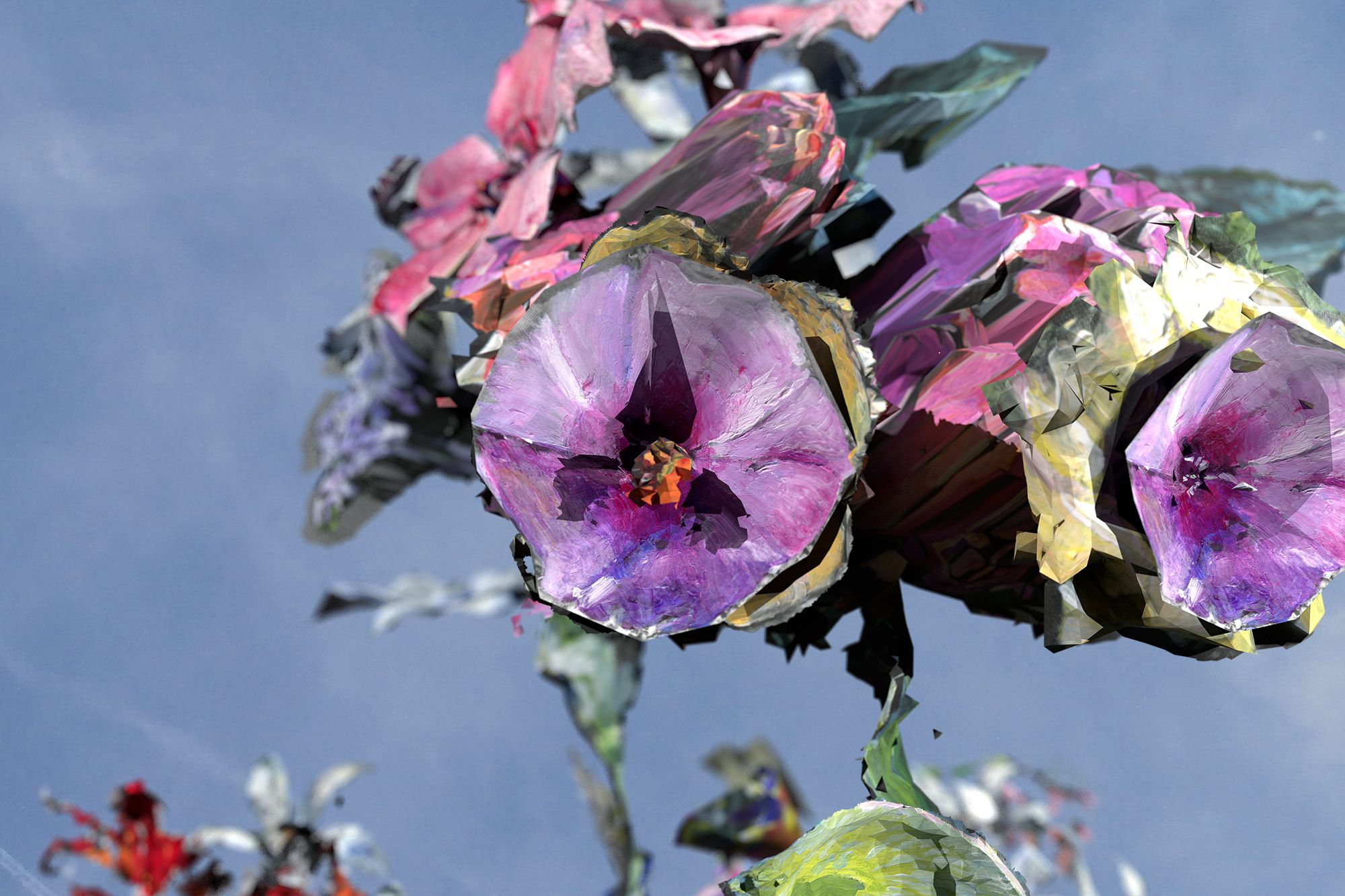 In Australian artist Lauren Moffatt's most recent body of work this turns out to be a (virtual) reality. She believes we need to cultivate our imagination about possible ways to live in the world. Over the last few years, the artist has been building immersive 3D spaces in which individuals can have a glimpse of what this flourishing world could be like.

A part of this immersive space will be activated during the next edition of NFC Lisbon, the Non Fungible Conference which will be held at Pavilhão Carlos Lopes between June 7th and 9th. Her Augmented Reality work will make it possible for audiences to look at a giant figure made of many varieties of flower towering above viewers, altering the normal power structure between humans and plants. Petals and foliage float in space and sprout from the architecture, offering a fantastical immersion into possible human and non-human connectedness.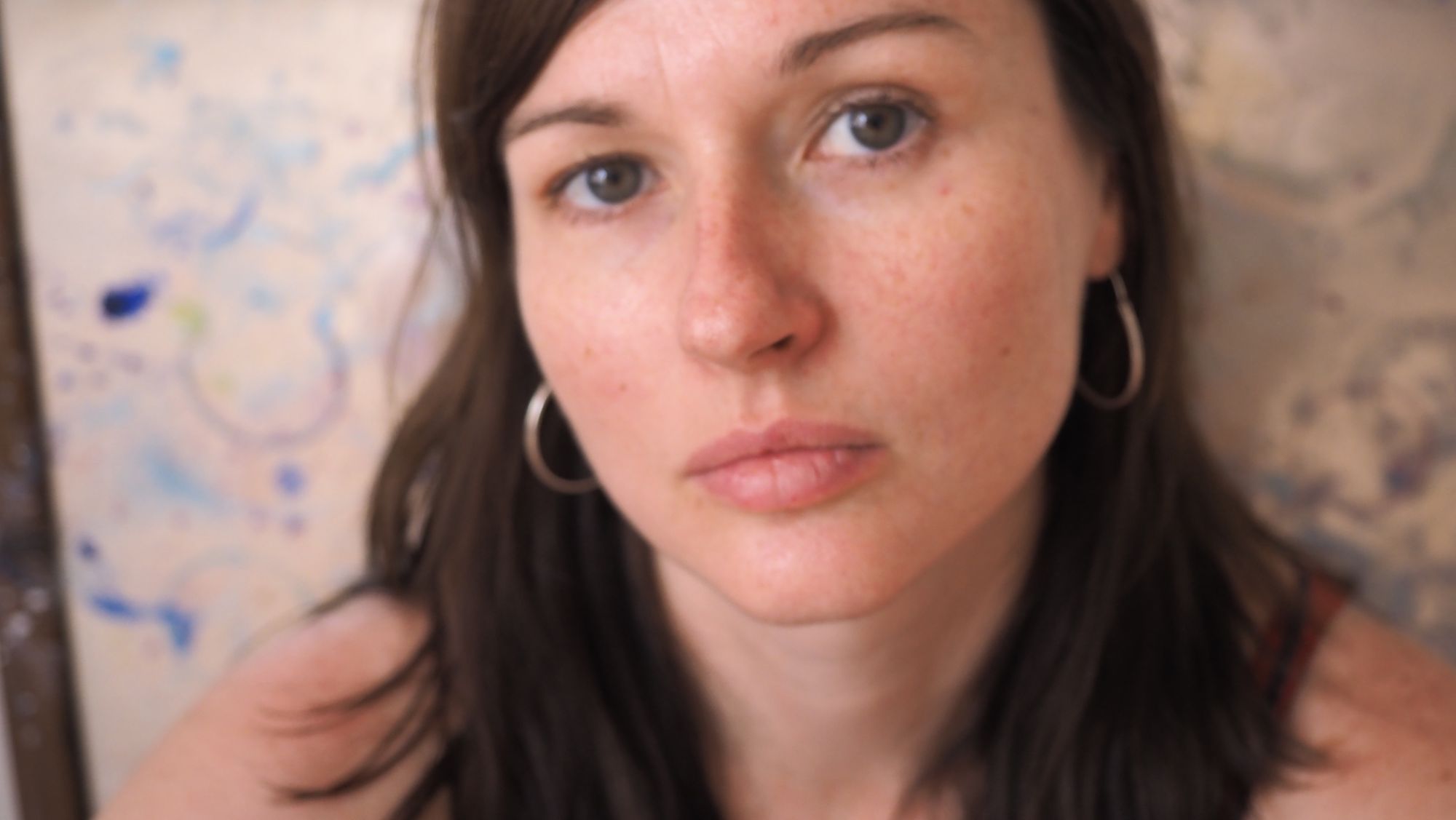 Titled Reverse Dive: Local Knowledge, Partial Truth, the AR piece will take part in the special program developed by the new private 100 Collectors club, a group known for hosting outstanding experiences in Lisbon through their commitment to bridging the gaps between the digital and physical art world. Moffatt's work won't be activated inside the technology saturated pavilion, however, but, it its second natural habitat: outdoors in the famous Eduardo VII park, one of the most beautiful green areas in Lisbon.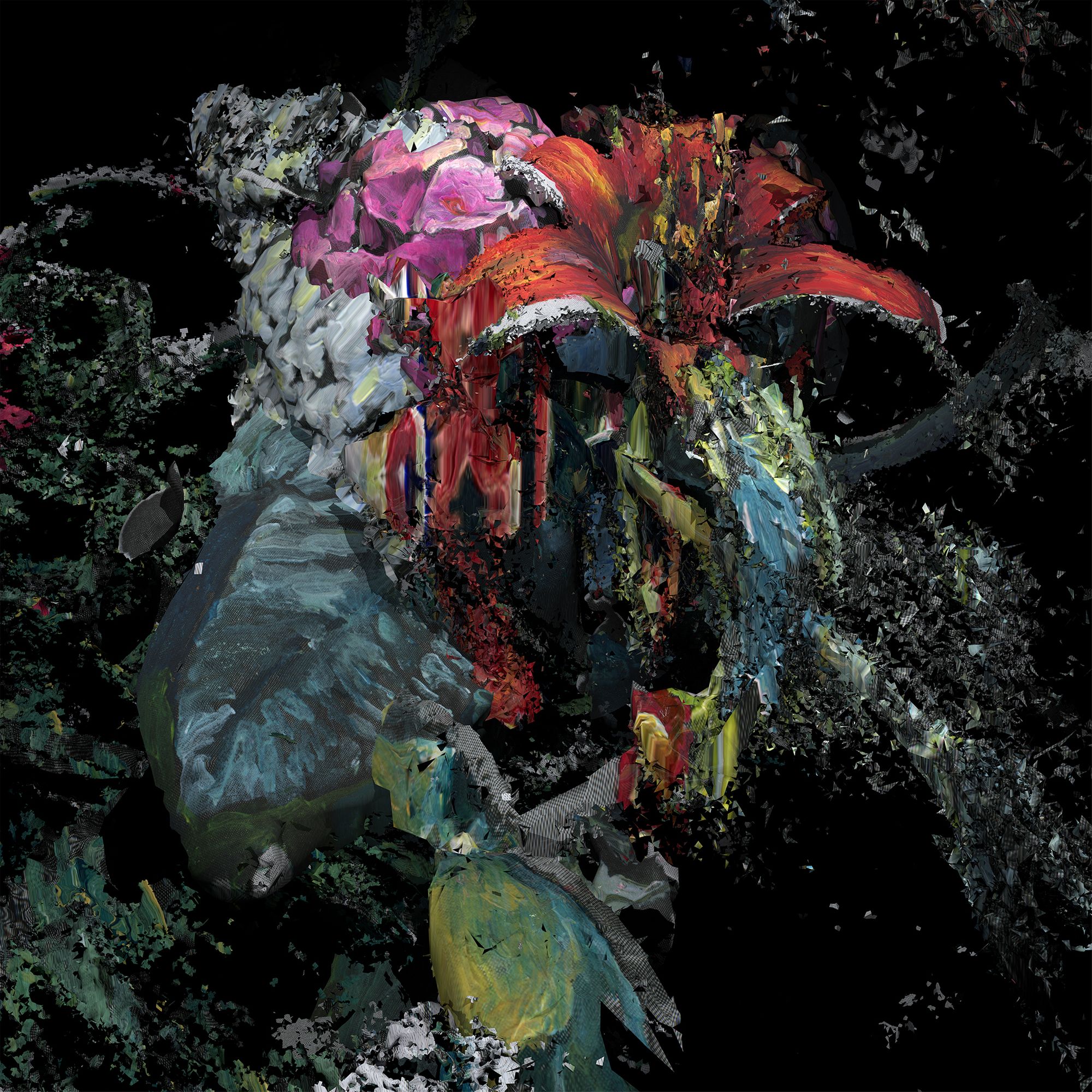 Growing up halfway between Sydney and Brisbane, in a remote region in the mountains, Lauren Moffatt spent most of her childhood isolated with her family in the middle of nature. She found it far more challenging to connect with other humans than that of non-humans species. What surrounded her then and there is what she tries to create present-day in her works. The bidimensionality of a canvas was for her far too limiting - virtual reality later allowed her to construct entire atmospheres, which like a forest is enveloping, dense and enticing.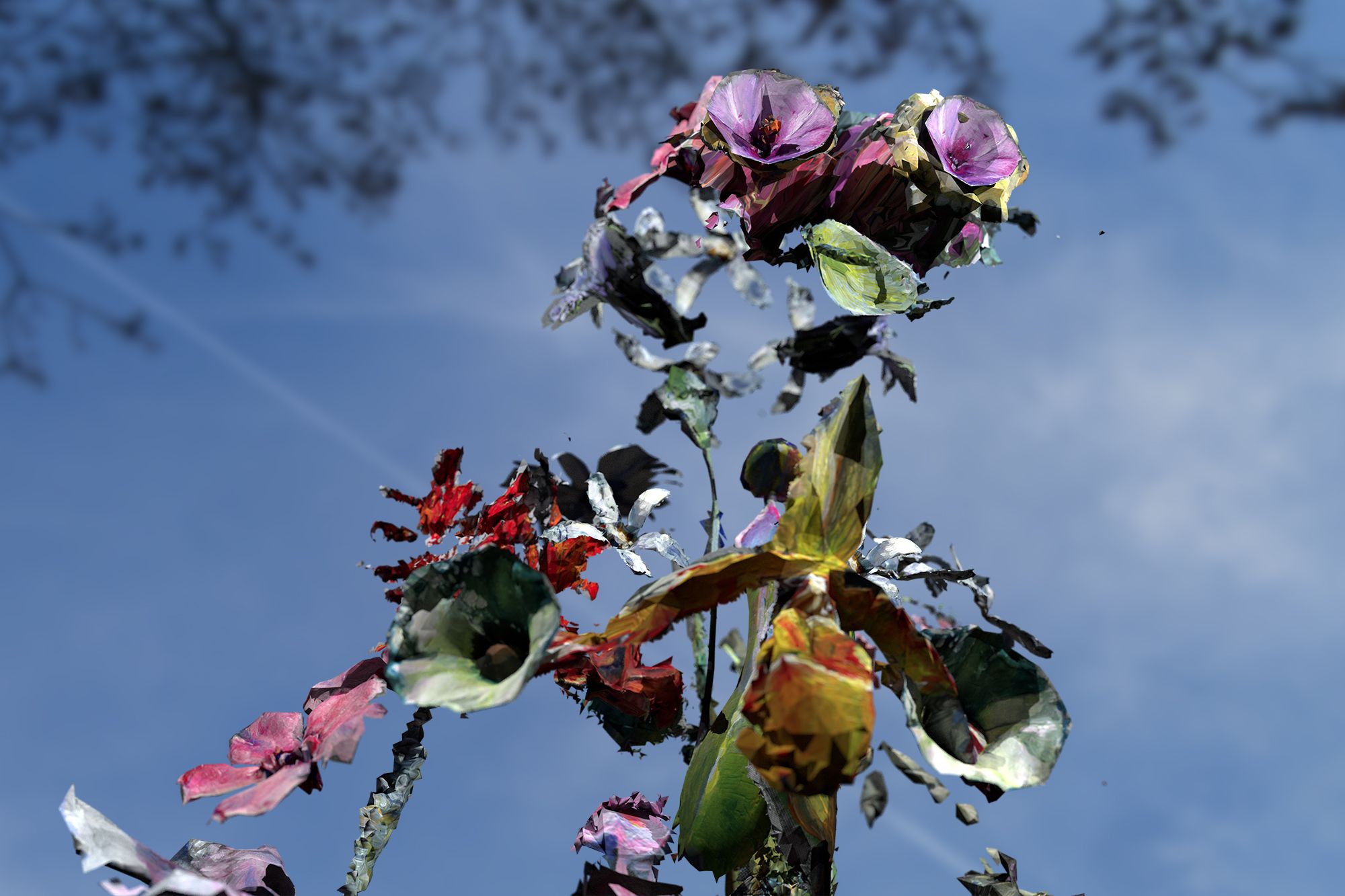 The artist disagrees that technology and nature are opposites: "Art is more of a subjective feeling and technology is inventing new opportunities to create that feeling. I think it makes them more like collaborators that complement and nourish each other."

This body of work is also a speculative fiction about missing voices from science fiction. Moffatt has been reading the speculative genre for years, observing that very few publications of the 60s, 70s and 80s were written by women or have main female characters. As VR allows us to imagine new words, it also permits the construction of new narratives. With this in mind, the work for the Flowers for Suzanne Clair body of work began last year.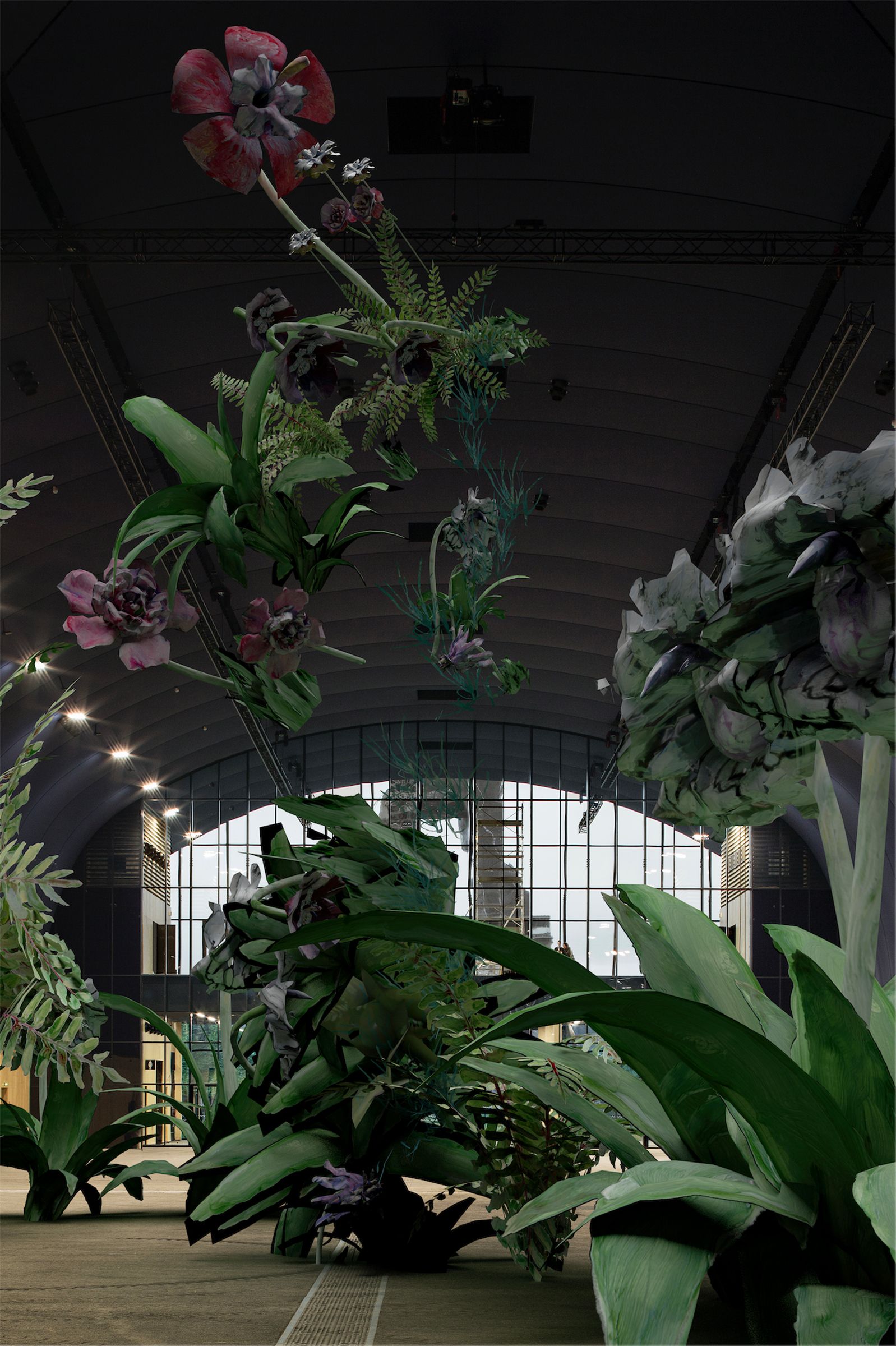 Suzanne Claire is a secondary character of the book 'The Crystal World', which tells a story about a universe turning into Crystal. Claire has a different and optimistic way of interpreting reality than the other characters. What if one could see the world through the perspective of Suzanne Claire? "That is how it started. I began to create the universe as seen through Suzanne's eyes, as if a whole book was written about her. The flowers represent the flourishing, this new inspiring perspective we all need."

For the NFC Lisbon program promoted by 100 Collectors, Moffatt also will present an NFT piece. Compost IX is digital collage made by collaborating with nature, machine glitches and the transferral of painting into the virtual realm.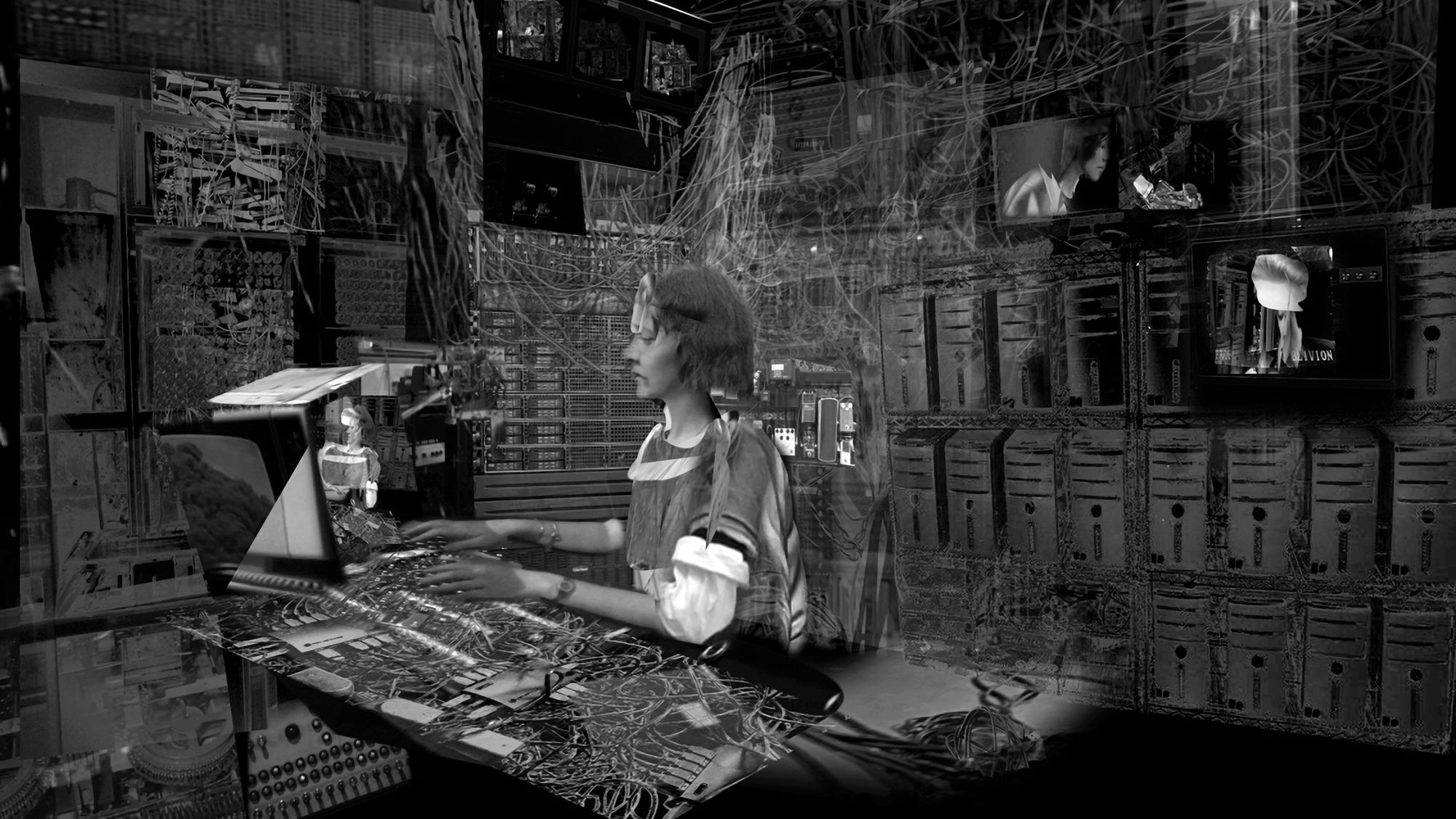 A graduate in traditional painting and drawing, Moffatt has always tried to incorporate experimental time-based media into her physical painting. Today, manuallity comes as a second step. In a nutshell, her process often starts by developing a series of photos of flowers or plants from various angles, later knitting them together from 360 degree perspectives, creating immersive atmospheres.
Additionally, the artist takes and prints digital photographs, then manually painting on them to create textures, glitches and visual "noise" as she calls it. The works are again digitalised and projected, creating a painterly surface seeming at times immaculate and others like a strange corruption or decay.

Lauren Moffatt borrows us lenses to experience nature and technology through a unique point of view. Through her work, the artist helps viewers to explore the indistinct boundaries between digital and organic life.