The collective exhibition 9 Colours gathers nine South African artists who are willing to critically address the digital realm and NFTs while creating works for a digital show. Curated by Carly Whitaker and displayed on Artpool, 9 Colours brings together nineteen NFT artworks spanning video, GIFs and still images.

Last week, curator and artists were brought together for an online digital tour in the exhibition:
With the mission to discuss the relationship between human beings and the digital spaces, and how they shape our bodies, our existence in the world, our tastes, desires and thoughts, Whitaker challenged the artists to include their opinions about these issues in the exhibition itself. Artworks (white circles) and statements by the artists (white squares) are spread across the colourful exhibition map: while approaching the pieces, viewers are also exposed to stimulating and sometimes disturbing questions and answers surrounding technologies as extensions of our bodies.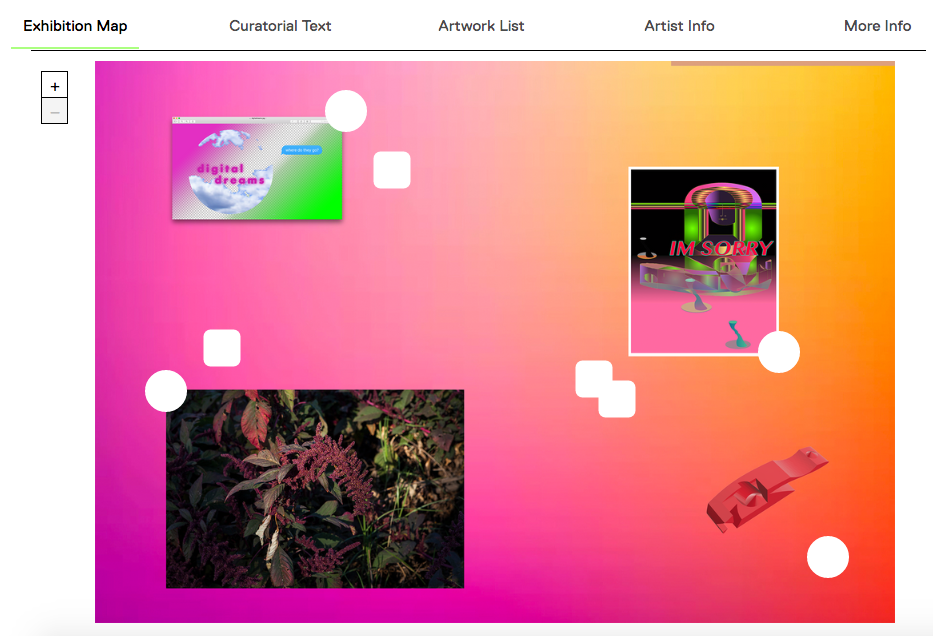 During the online tour in the exhibition, artists Issi_Issa, Io Makandal, Markus Neustetter, Aluta Null, Naadira Patel and Carly Whitaker, a participating artist herself, presented their works live on Zoom and discussed about their collective learning processes, curatorial strategies, and artistic concepts behind the works.
All nineteen NFTs are also on sale on Artpool and the money raised with the sales of the limited editions and unique NFTs will finance the launch of Blue Ocean. The platform host and facilitate digital-born practices and digital-born art.
Click here to experience '9 Colours' exhibition and help raising funds for this campaign