It is not every day that we have a chance to build a whole new universe. The Metaverse is a world in expansion that can, in theory, be built by anyone. It is a virtual, immersive space, abundant with possibilities and new visions of life. 'Open', 'Decentralized' and 'Inclusive' are essential values most crypto enthusiasts are advocating for. Yet, it is "Not so Metadiverse", as it is claimed by editor Anny Shaw in the article published in The Art Newspaper last November. Similarly to the traditional art market, gender inequalities are already dominating the space: women account for just 16% of the NFT art market, while male artists account for 77% of all primary and secondary sales. The Metaverse is a new universe where women and minority groups are again, already being underrepresented. Sadly, it doesn't come as a surprise.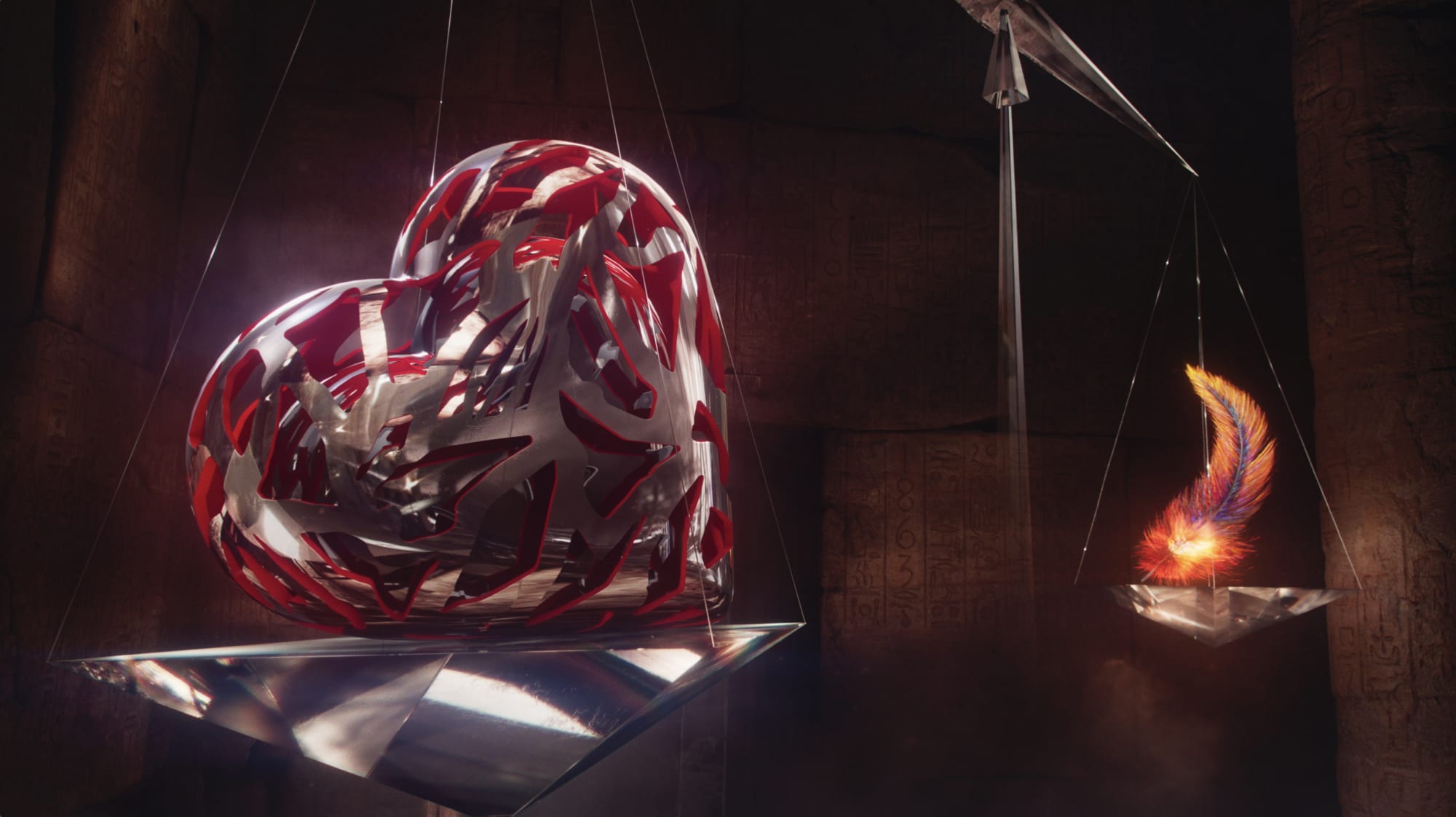 Will Your Heart Pass the Test?

In response to the growing number of racist and sexist images appearing in the NFT ecosystem, leading Japanese American artist,technologist and activist Drue Kataoka created a digital artwork "Will Your Heart Pass the Test?",  a project led by women from five different companies based in England, Singapore and the U.S. The piece raises awareness around bias in the crypto space. "Are we finger-pointing, while sexism and racism comfortably colonize the next wave of revolutionary technologies?", asks the artist in her statement.

Only 5% of the total number of crypto users worldwide are women, according to the poll by Binance 2021. In this context, interesting research was carried out by BCD Consulting to understand gender imbalance in the cryptosphere and to find out what influences the decisions women make in regards to cryptocurrencies. Titled 'Bitcoin under female thumb', the study mentions the benefits of crypto economy for women such as the ability to independently manage finances, decentralization, and gaining financial freedom (by freedom they mean being able to take full control of your finances or being independent of their family work budget). Nonetheless, experienced female crypto users that took part in the research shared several ideas of what prevents women from entering the cryptosphere. To them, crypto projects are difficult to comprehend as they are presented mostly in the way easily understood by men. Similarly, crypto community events are made for men: the dominant part of the audience is always male, as well as the majority of the speakers are men.

Gender imbalance is an issue already embedded in the tech and startup industry. Creating educational programs dedicated to women, bringing more female figures to stage in conferences, and supporting female influencers, artists, and crypto professionals is imperative to make changes in the physical and digital art worlds.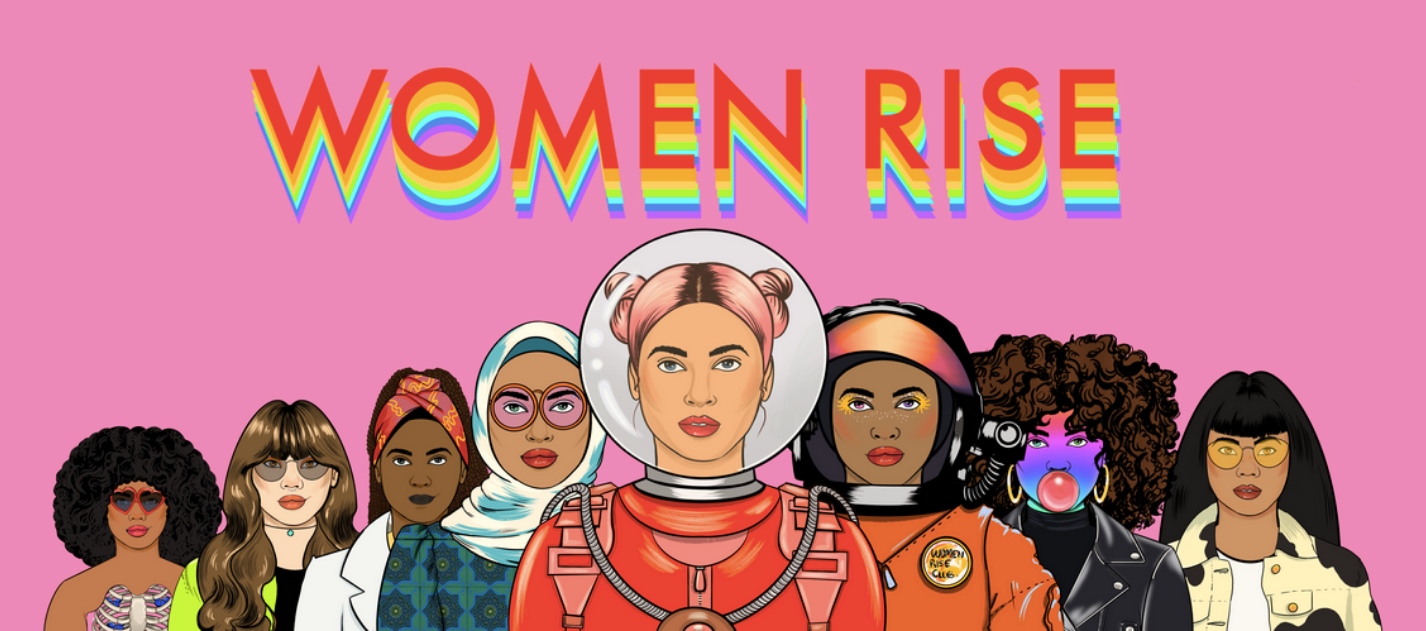 Crypto Queens

Like Drue Kataoka's, other projects run by female artists, curators, coders, collectors, investors, and entrepreneurs are advocating for other women to join the blockchain movement and bridge the gender gap in the space. Founder of Women in Blockchain Talks, Lavinia Osbourne created a safe, secure and supportive environment for women coming into the Metaverse with Twitter talks and podcasts. She is developing the first-ever female-centric NFT marketplace in Web3 aiming to give visibility to the work by female artists. "I believe NFTs are a way to create solutions and equity. Crypto Kweens is a platform where 80% of the people will be women or identify as women and 20% will be men and non-binaries. We are building a Metaverse inclusive for everyone", says Osbourne during the live talk on Twitter Spaces hosted by Artpool on January 20th.

Titled 'Women First! Will NFTs alter inequalities in the art world?', the talk was also joined by artist Joanna Gilbert, London-based artist who will be soon featured on Crypto Kweens. "I do believe that this new emerging market can help women in creative roles to be out there and make money from their work." (read here the full article with an interview carried out with the artist). Her first solo NFT project is on view on Artpool. 'The Hidden Voice'' is a digital exhibition that empowers single moms and their stories of strength. Curated by Pauline Foessel, the exhibition is accompanied by 6 NFTs with proceeds going towards a program initiated by the artist to finance a self-development program for single moms.

During the Twitter talk, Pauline Foessel, a Crypto Queen herself and founder and director of Artpool - the first curator-driven NFT platform powered by a global network of vetted art professionals, claimed: "Women artists are less visible. As women curators, we need to encounter these incredible female creators and make space for them to show their work. It is our role to go further." More than 70% of the curators of Artpool Network identify as women.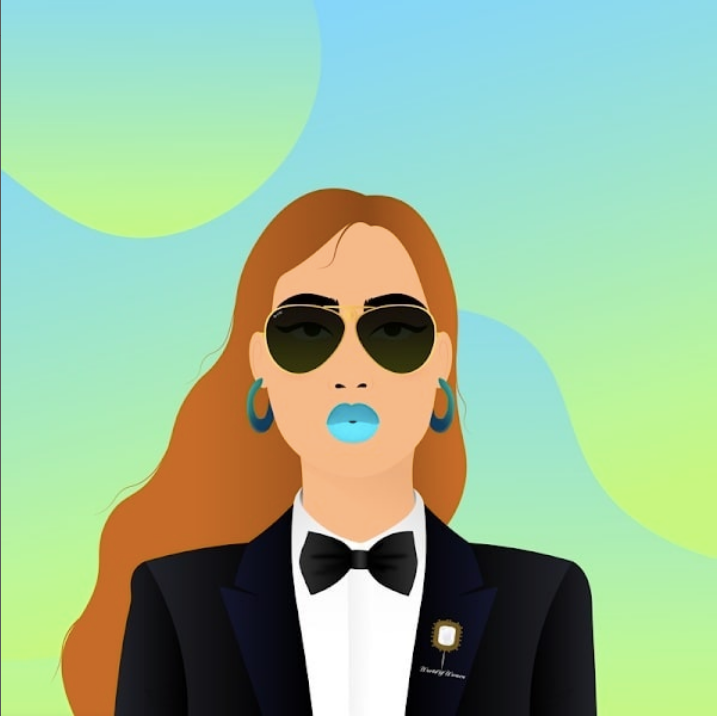 Make it right

In a world where men are 50% more likely to access the internet than women, the Pakistan-born artist and neuroscience student Maliha Abidi launched Women Rise, a collection of 10.000 randomly generated NFT art pieces that celebrate the diversity of women around the world. She believes her project can drive more girls into the blockchain and advocates for education to fight against the gender digital divide. The series is sold out. Similarly, the World of Women created and illustrated by Yam Kartai is another collection of 10.000 artworks that depict powerful women. Get Loud For Girls gathers 31 artists and 31 drops starting this January to create a charity collection for the non-profit She's The First – fighting gender inequality through education.

WOCA – Women of Crypto Art is another initiative that deserves attention. The new community group was formed to highlight, promote, and support artists who identify as women in the cryptosphere. "WOCA exhibitions are not about buying art based on gender. They are a celebration of the vast amount of female talent out there that may not have been previously showcased in other exhibitions.", explains the platform.

If we are to build a whole new universe, let's make it right.