The beautiful Pavilion Carlos Lopes, an iconic yellow venue located above imposing Eduardo VII park in Lisbon, was the epicentre of the Non Fungible Conference this week, and welcomed 2,500 excited visitors on April 4th and 5th. It hosted more than 100 speakers as well as 100 artists from all over the globe. Of course Artpool made its presence felt!
"There's always an amazing energy from people in web3, everyone is very open and willing to share their experience!" says Co-Founder & CPO of Artpool Willy Bardiot. NFTs are present in a lot of industries, however the three main verticals focused during NFC Lisbon were art, gaming and fashion. Performances, talks, workshops, exhibitions, bars, games and even cosplay competitions filled the thrilling event.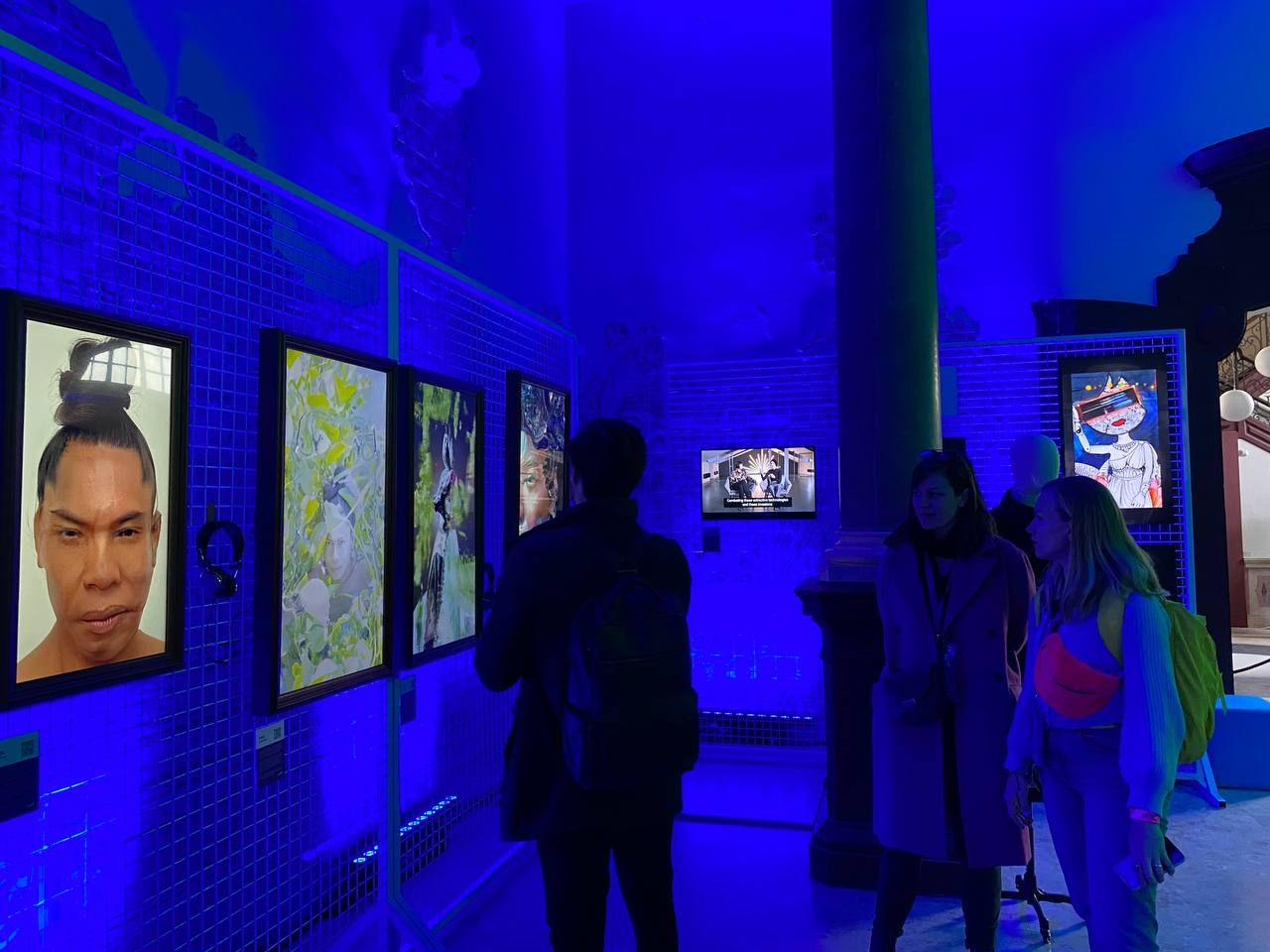 "These were two very intense and enriching days! We met so many interesting people, I had the chance to meet again some people I knew from NFC London and NFC Prague, we talked to lots of collectors, and watched insightful conferences. It was really fun!", says Founder & Director of Artpool, Pauline Foessel.
She highlighted the conferences by crypto Art advisor and curator Fanny Lakoubay, the panel by Malian singer and model Inna Modja, as well as the talk by Director of Digital Media and Innovation at the House of Lobkowicz, one of Europe's oldest and finest private collections (click here to read the article on Artpool about how this collection embraced NFTs).  Above all, the conferences highlighted the importance of community building. Several speakers underlined how a strong community is key for the success of a project - lots of artists tried to enter the NFT space without building a community and most of them didn't succeed in their endeavours.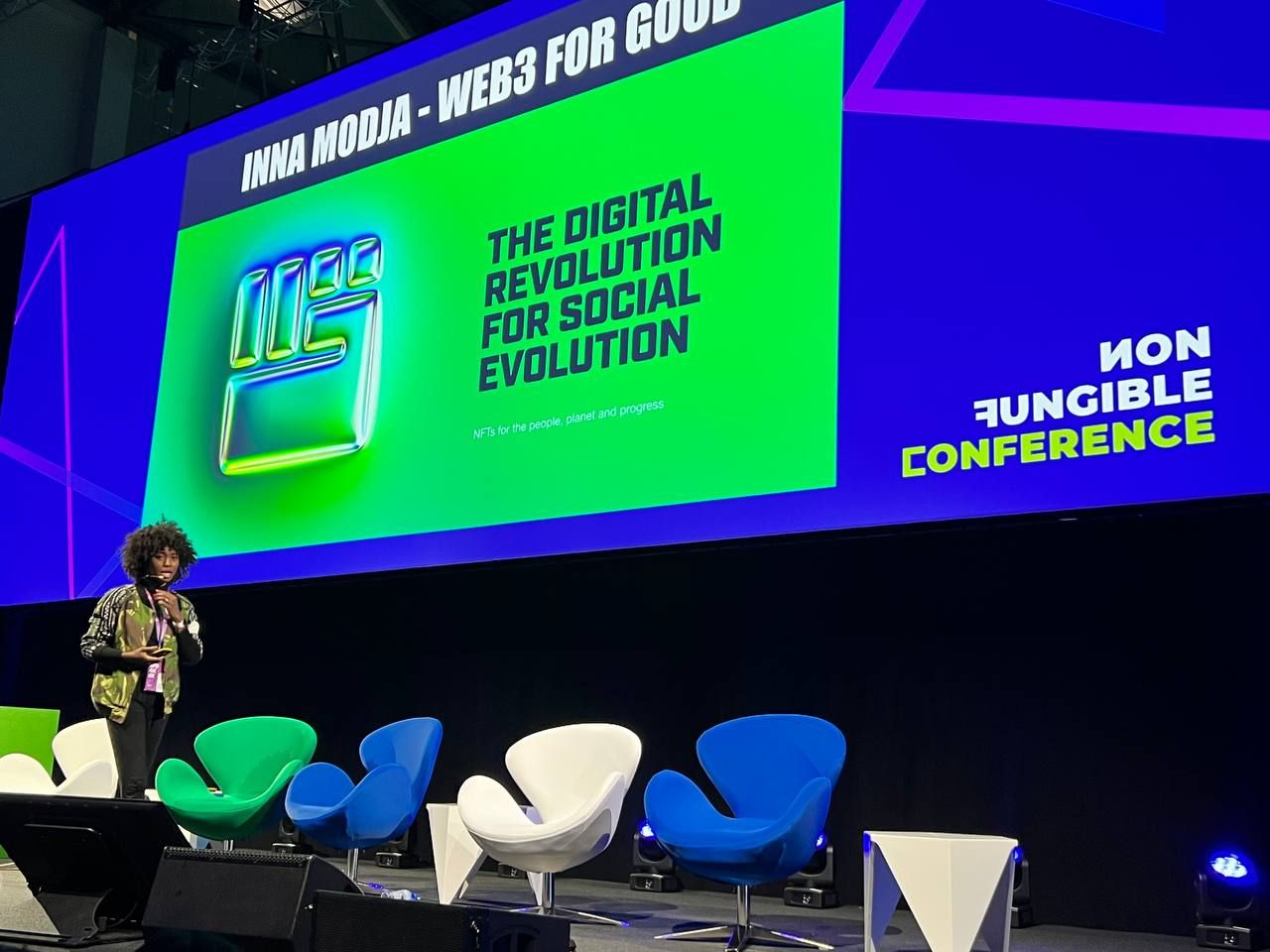 It was also interesting to see how more and more ways are being developed to showcase NFT artworks, either digitally in the Metaverse or physically, with frames, screens, projections, and so-called 'Infinite Object', a device where moving images can be displayed. "I had the chance to talk to different Metaverse companies, all offering their own universe, some were more community-oriented, and some are more virtual reality", says Willy Bardiot. "We are still very early in the Metaverse utility and everything is still under construction, the experience will become better and better over time." The importance of educating people about the crypto space was highlighted several times during the conference.

At the pavilion, Artpool presented a powerful project by MUXX. We showcased four NFT artworks by the multimedia collective, who explore gender and sexuality in the Metaverse through the lens of the Mexican Muxes (click here to read a compelling article about the project). Alongside Institut and the project Ephemeral Eternal, we broadcasted an online visit to talk more about the works. It was also on this occasion that we announced The Friends of Artpool, the NFT membership program which will be launched on April 27.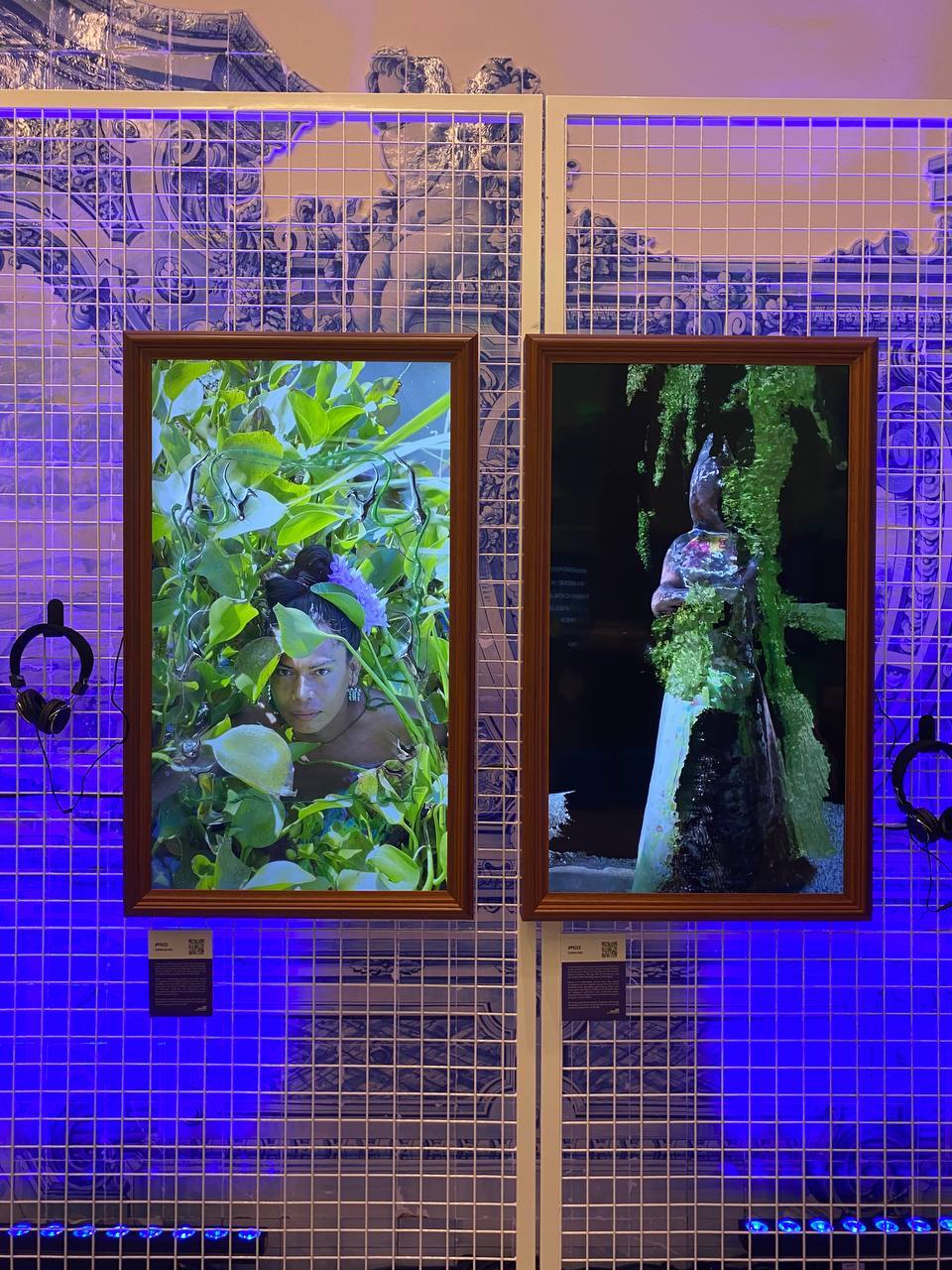 "We got really good feedback from the Membership club we are launching with Artpool. Everyone to whom we explained the concept and the perks wanted to sign up to our whitelist." For those who are bumping into the jargon for the first time, 'Whitelist' is the crypto word for early sales. Bardiot explains: "Our whitelist is a way to access the presale of our Membership club NFT. We are registering 1000 wallets and each of them will have the opportunity to buy up to 3 NFTs before the public sale. As a whitelisted person you will be sure to have an NFT available for you during the 48h window when you will be able to buy before the public sale."

The excitement wasn't only restricted to the Pavillion. The parties at night were "crazy amazing!" as said by Pauline. Now it's time to get some rest before we onboard to our next event: the Venice Biennale!
---
Click here to know more about The Friends of Artpool and get Whitelisted!